Smothered Chicken Burrito Soup a creamy, cheesy chicken soup that has all of your favorite burrito fixings in just one bowl.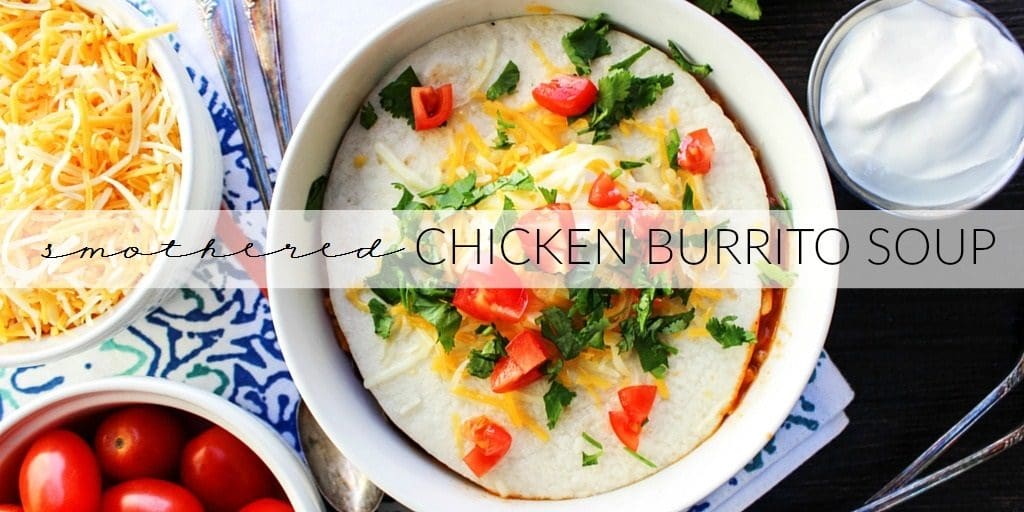 I love, love, love burritos smothered in my favorite Colorado Chile Red Sauce, it is one of my to-go-to comfort meals. But with all this snow we are getting, 20-inches this week I was in the mood for some soup. So that is when my friends and I decided to put together some of our favorite soup recipes and share them with you.
This Smothered Chicken Burrito Soup is like a supreme burrito in a bowl with chicken, beans, rice, enchilada sauce, taco seasoning, cilantro and a secret ingredient. Can you guess? Wait for it….Alfredo Sauce. I was trying to think of a cheesy element that wouldn't thicken the sauce too much, so that is when I thought Alfredo? At first thought, I was like gross, but I decided to go with it. And tried little portions at a time and viola it worked. I love the addition of the Spanish rice, it adds great flavor. Top this soup off with a warm tortilla and all your favorite topping and you have a comfort food favorite in a bowl. Added bonus you can serve this to the entire family in less than 30 minutes!
Enjoy all of these soups friends they are guaranteed to warm you from the inside out.
XOXO San
Smothered Chicken Burrito Soup
Ingredients
2 cups chopped cooked chicken, I used a roisterer chicken
1 cup frozen corn
1 cup Spanish rice, dry packet
2 can enchilada sauce, I used Old El Paso
4 cups chicken broth
1/2 cup Alfredo sauce
1 tablespoon taco seasoning
1/2 green bell pepper, chopped
1/2 red bell pepper, chopped
1/2 yellow onion, chopped
1/2 cup chopped cilantro
Directions
In a large pot add enchilada sauce, chicken broth, chopped onion, green peppers and red peppers. Place over medium-high heat and bring to a boil. Add rice and taco seasoning, bring soup back to a boil. Cover and reduce heat to medium-low and simmer for 7 minutes (or follow the back of the directions on the Spanish rice dry packet you use).
Once the rice has cooked add chicken, Alfredo sauce, corn and cilantro. And cook for 10-15 minutes over low heat.
Immediatley serve the soup. Top each bowl fo soup with a small flour tortilla and garnish with cheese, sour cream, salsa and cilantro.
https://www.dashofsanity.com/smothered-chicken-burrito-soup-10-soups-to-warm-you-from-the-inside-out/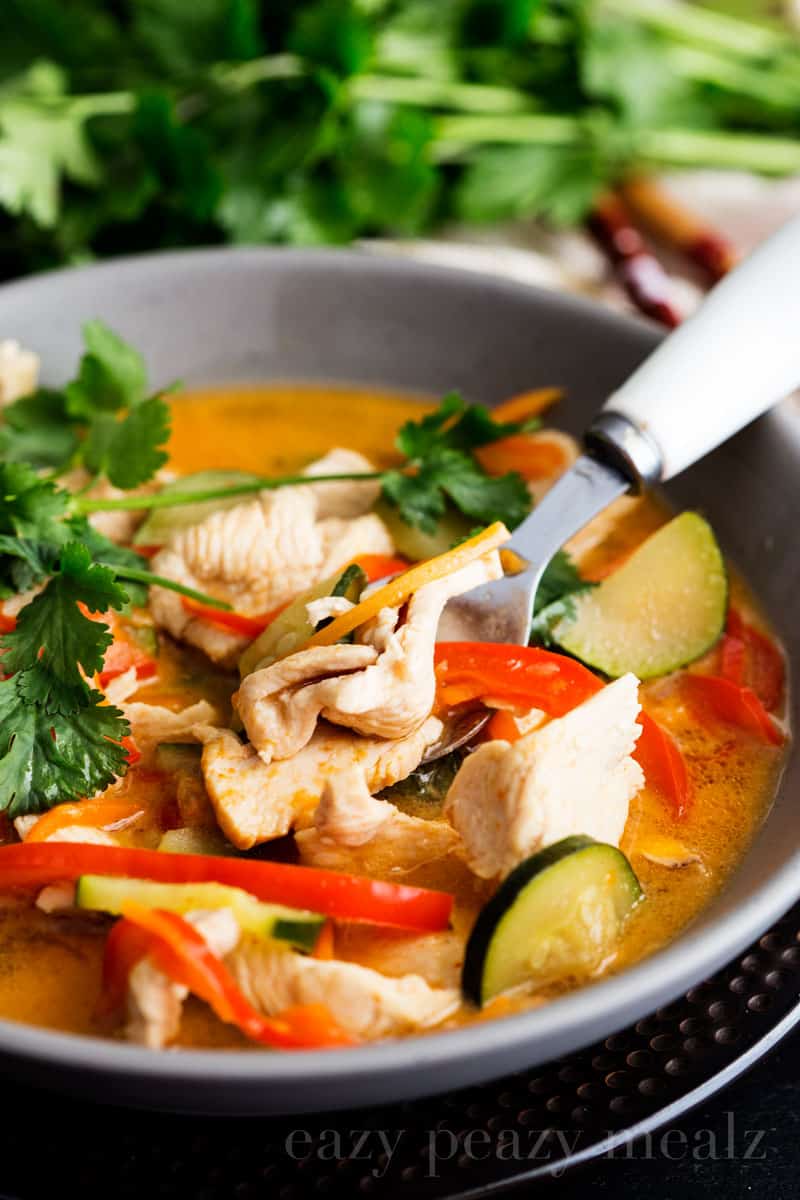 Thai Chicken Curry Coconut Soup // Eazy Peazy Mealz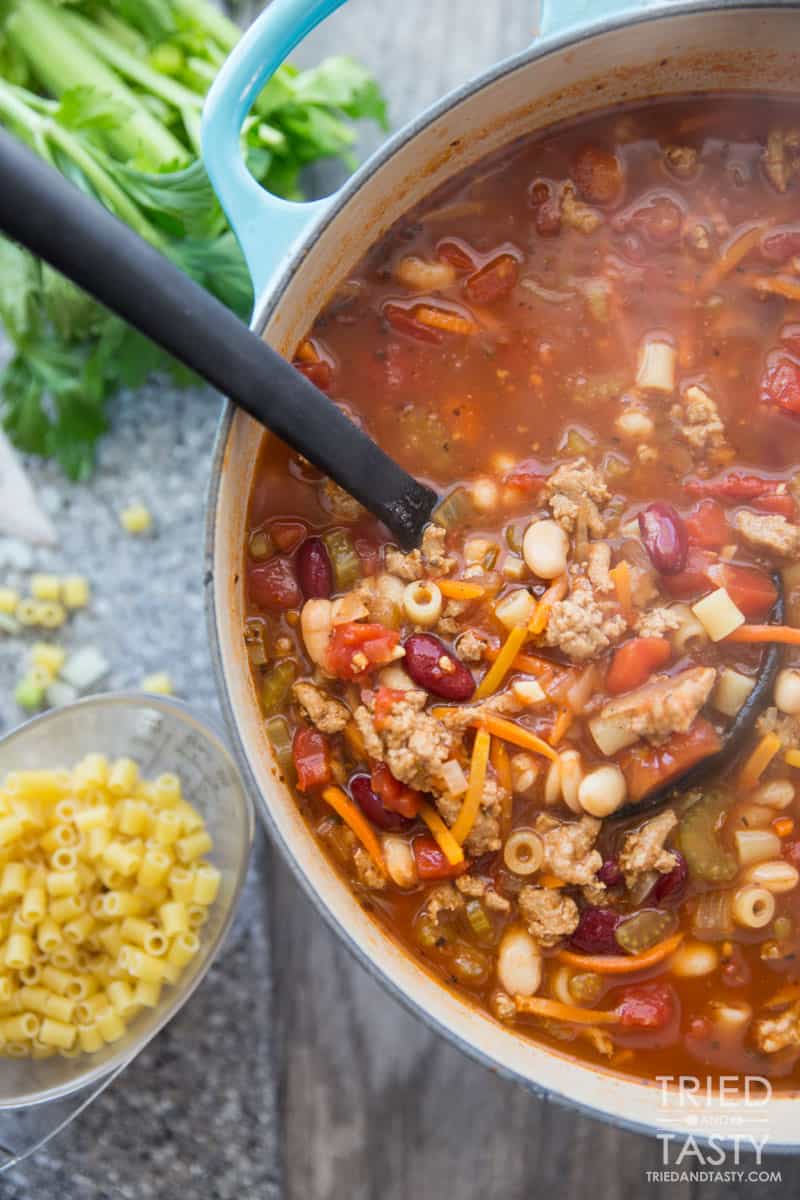 Copycat Olive Garden Pasta e Fagioli // Tried and Tasty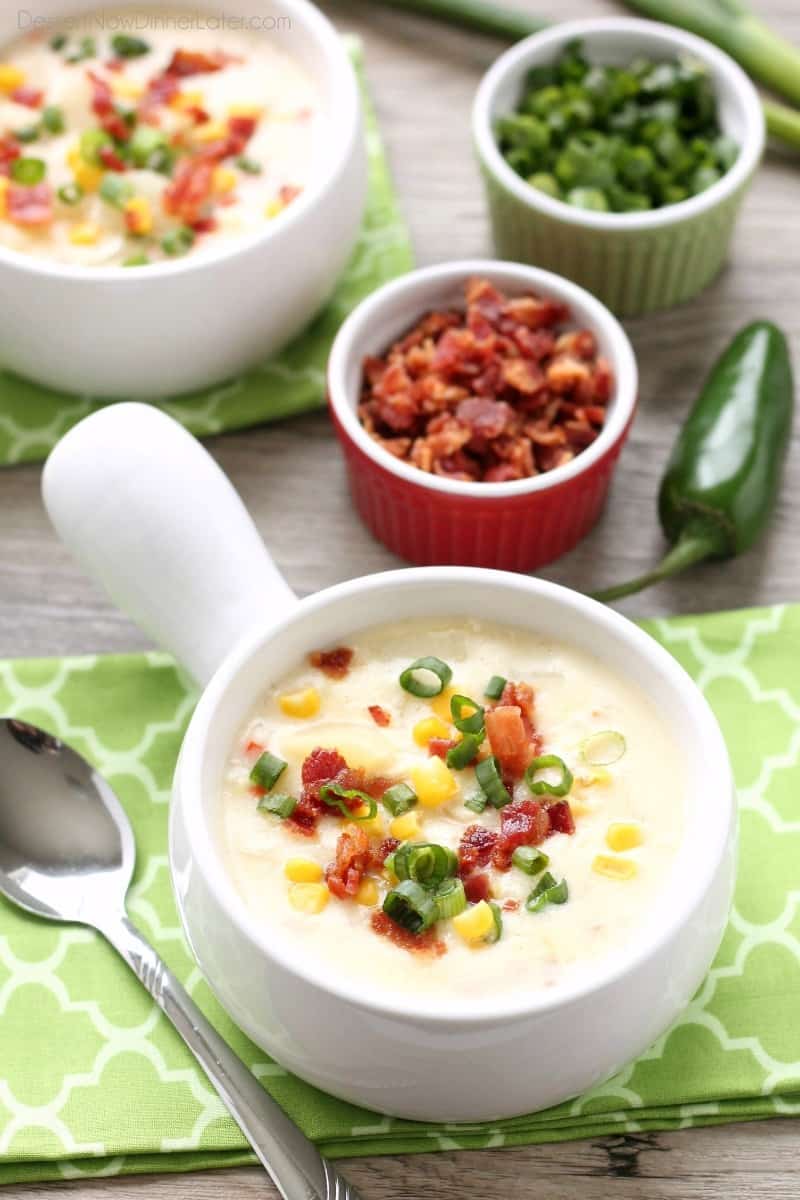 Creamy Chicken and Corn Chowder // Dessert Now Dinner Later
Copycat Johnny Carino's Italian Chili // Cupcake Diaries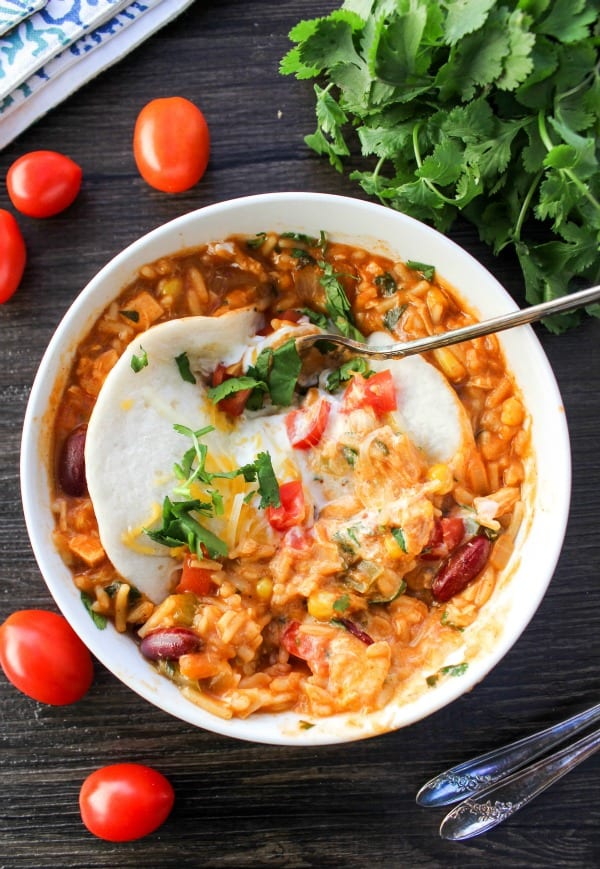 Smothered Chicken Burrito Soup // A Dash of Sanity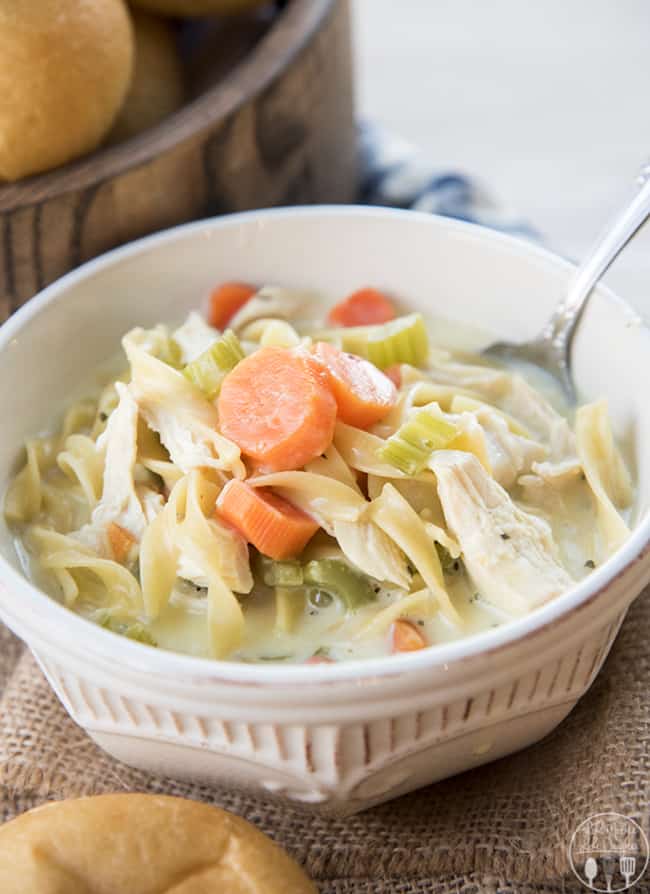 Creamy Chicken Noodle Soup // Like Mother Like Daughter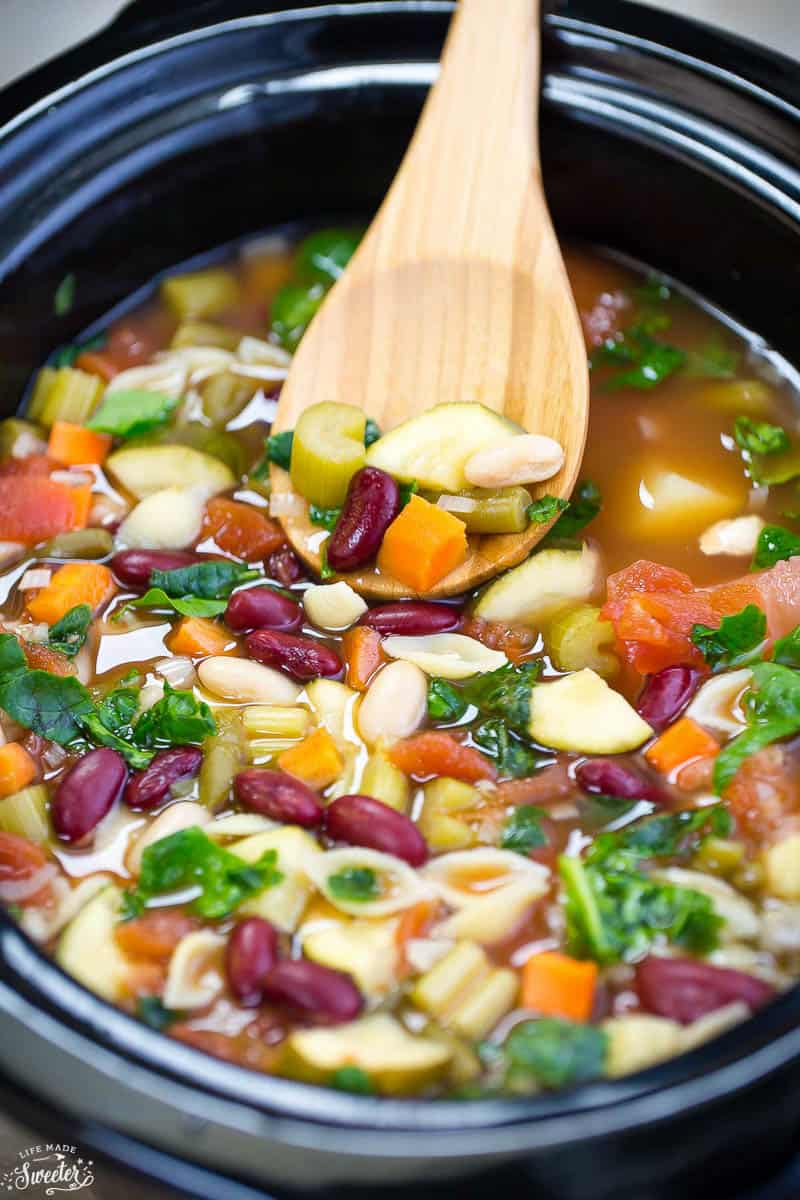 Slow Cooker Homemade Minestrone Soup // Life Made Sweeter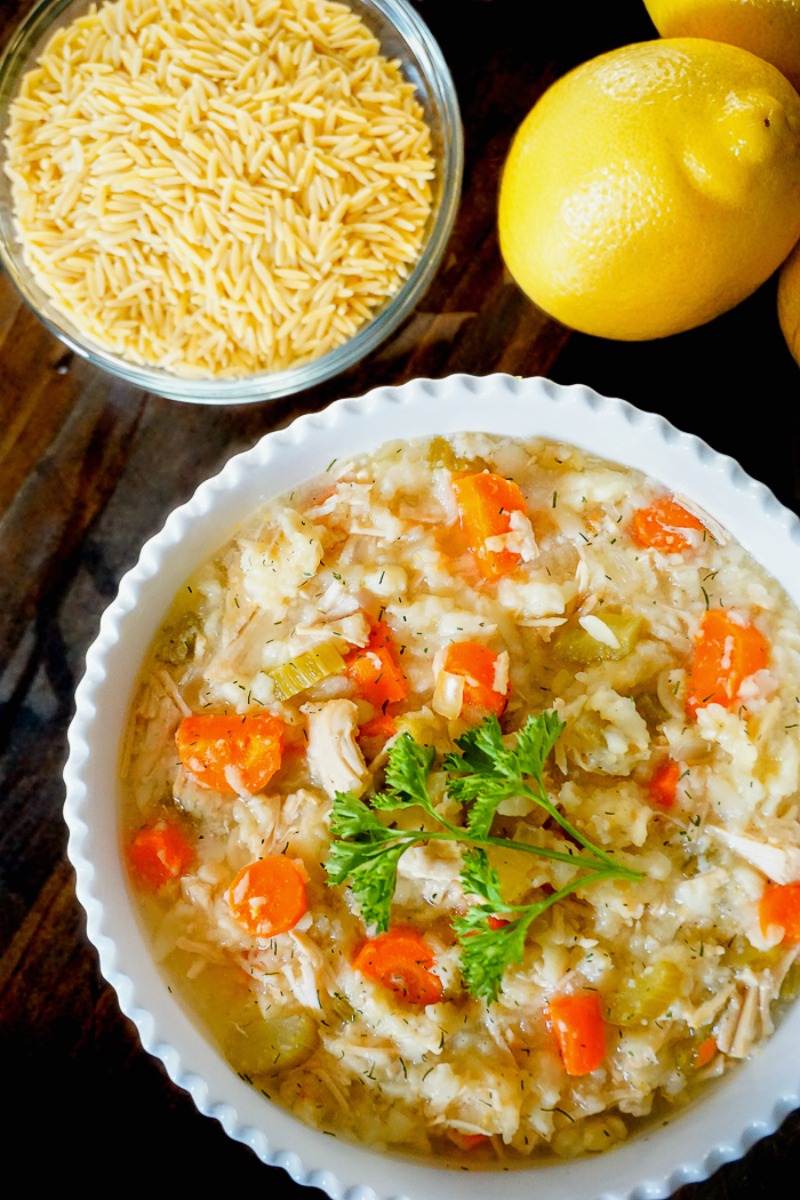 Lemon Chicken Orzo Soup // The Love Nerds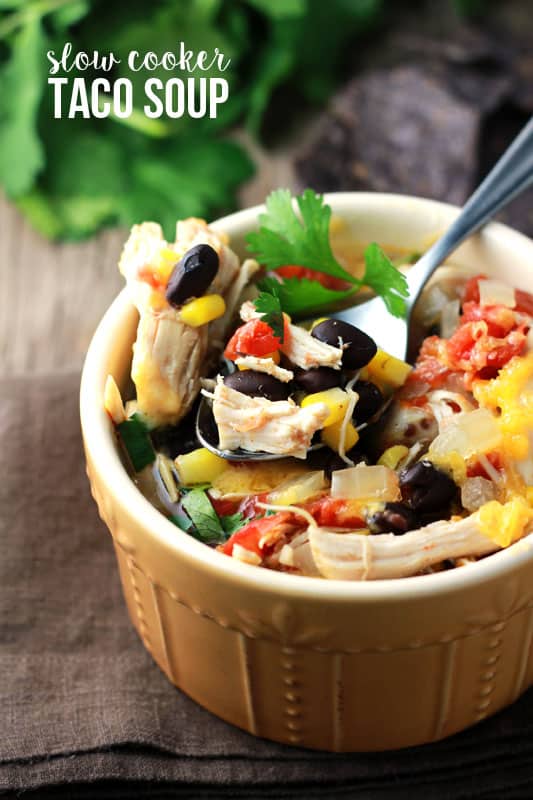 Slow Cooker Chicken Taco Soup // One Sweet Appetite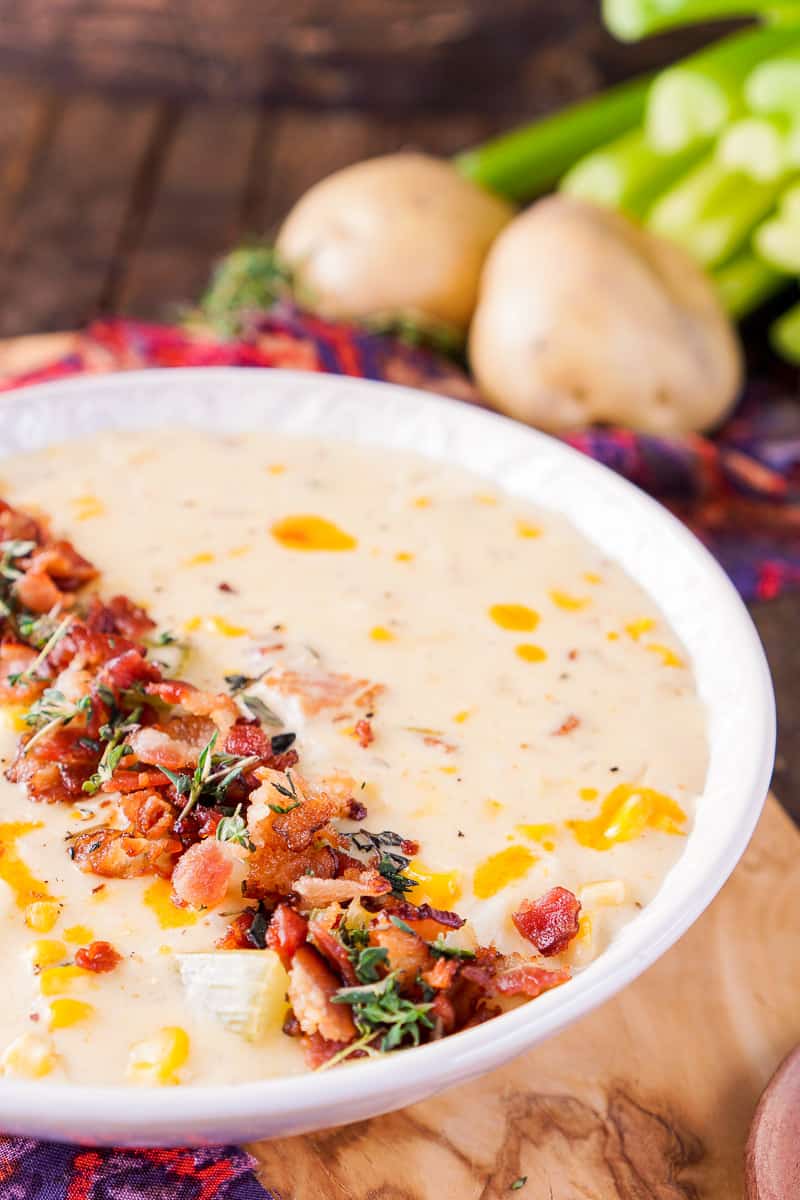 New Englad Corn Chowder // Sugar & Soul
Italian Sausage Pizza Soup // Lemon Tree Dwelling
Don't forget to Pin this to your favorite Pinterest board to make for later.

Save