It was a pleasure working with Iowa Corn. All opinions expressed in this post are my own.
Grandma Jane's Scalloped Corn it's like eating a sweet cornbread souffle. Friends this is the best corn dish ever.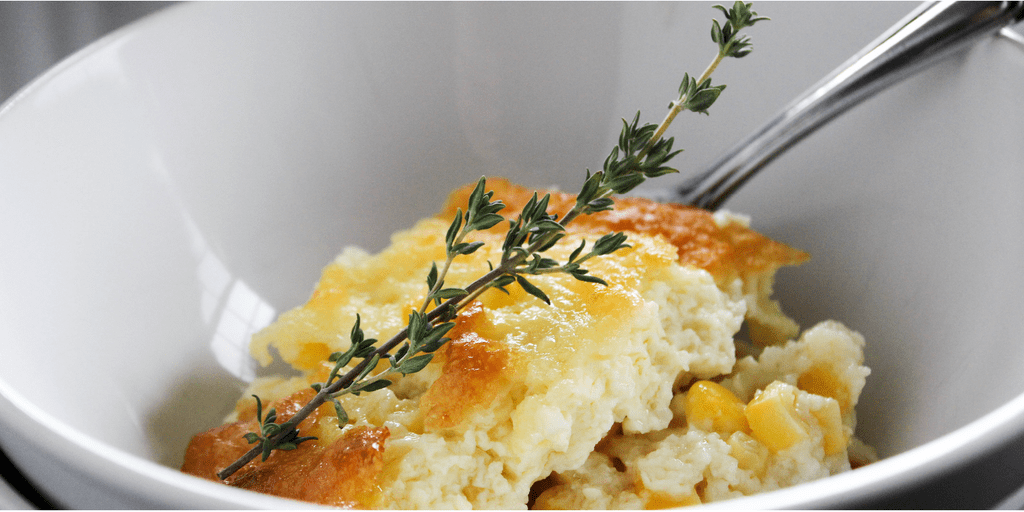 Friends today I am sharing my new favorite corn recipe from my #IACornQuest trip. While in Iowa we visited Whisk Away the most adorable cafe and bakery turned into cooking class mecca. While sharing this amazing corn recipe with you, I also wanted to give you a brief glimpe into my trip. Here is how it started out.
Here is what I took away from those amazing few days. PASSION. #IACornQuest lit a passion in me to help sustain our earth and our culture of farming, and to have a greater sense beyond myself. I came out more proud of the American heritage of farming, where it has gotten us and where it is taking us. I learned that corn is more than just a side dish at my dinner table. Corn feeds our livestock, cars, and homes – and it will continue to grow in its value as a tangible source of energy.
 I thought #IACornQuest would consist of harvesting and eating a ton of corn. I wasn't expecting much except maybe a tractor ride and some great recipes. I knew I'd be attending with some of my blogging friends, so I knew going in it would be a great group. I thought, "How fun to go to Iowa – a great place to visit, eat corn (my family's favorite vegetable) and get some great sunset photos. I did think we'd hear some GMO talk, but wasn't really sure how it would fit in since I knew the sweet corn we eat doesn't have GMO.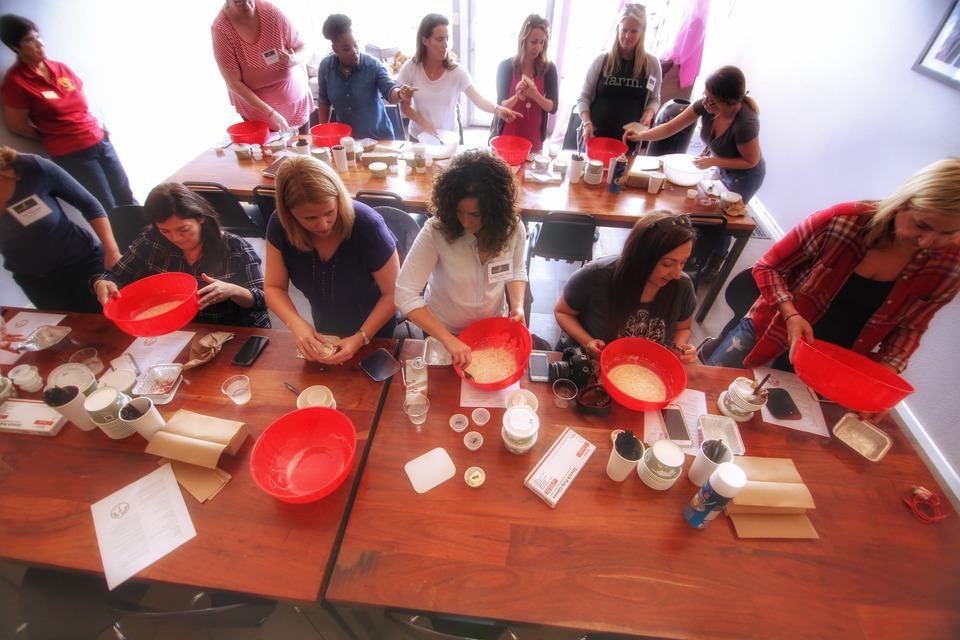 Reflecting back on #IACornQuest, my projection was right. I got a tractor ride, ate some great food made from corn (my favorite being Apple Tamales), and met up with some great friends and fellow bloggers. But I learned so much more than I ever thought I would.
I now realize how corn is so completely integrated in our lives from food to fuel and everything in between. It isn't just a dish on our table, it has become a staple in our society. Iowa Corn were amazing hosts, sharing many views including representation from National Lung Association, a dietitian and even hearing insights to the car industry. I came away with so much appreciation for our farming community and corn.
I cannot wait to not only share another amazing recipe coming on the blog soon in addition to some interesting tidbits I really learned about corn and GMO's.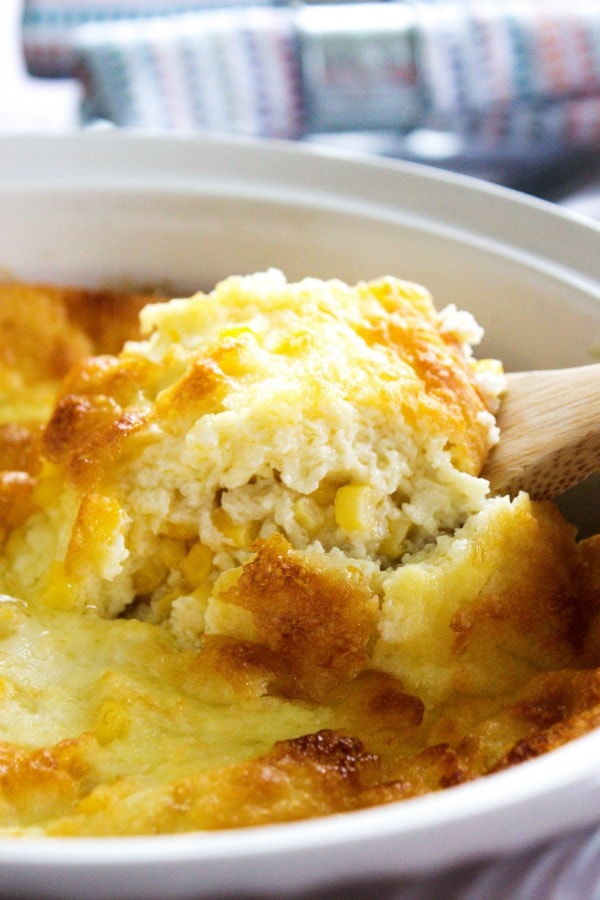 Until then enjoy this amazing Scalloped Corn recipe from sweet Laura Prichard's Grandma Jane. While I haven't met Grandma Jane I love her based solely on this recipe alone. And if Laura is a tenth like her, well then she is a gem. This Scalloped Corn casserole is so becoming a Thanksgiving staple. Enjoy! XOXO San
Thanks Iowa Corn for an amazing and unforgettable experience.
Ingredients
3 eggs, well beaten
1/2 cup sugar
3 cups milk
2 cup frozen corn, you can also use canned corn if you must
1/2 cup flour
1/2 teaspoon salt
4 tablespoons butter
Directions
Preheat oven to 350 degrees.
Spray a 2-quart casserole dish with cooking oil.
Mix all of the ingredients except the butter together until combined, pour into prepared casserole dish and then drop small bits of butter over the mixture. I just did about 10 small chunks and dropped them around the dish.
Place in oven and bake 80-90 minutes uncovered - check at 60 minutes to see how it is coming. If it is jiggly in the center it is not cooked, remove from oven once the center is set, it will still look wet but will not be very jiggly.
If the top starts to becoming too browned lightly cover with a piece of tin foil.
Notes
https://www.dashofsanity.com/scalloped-corn/
Pin this to your favorite Pinterest board for later.

Save