Happy National Coffee Cake! This Maple Pecan Coffee Cake a delicious sour cream coffee cake made with real maple syrup, pecans and a classic streusel. Your morning menu just got better. And not only am I sharing this recipe but some of my other favorite coffee cake recipes you can't miss.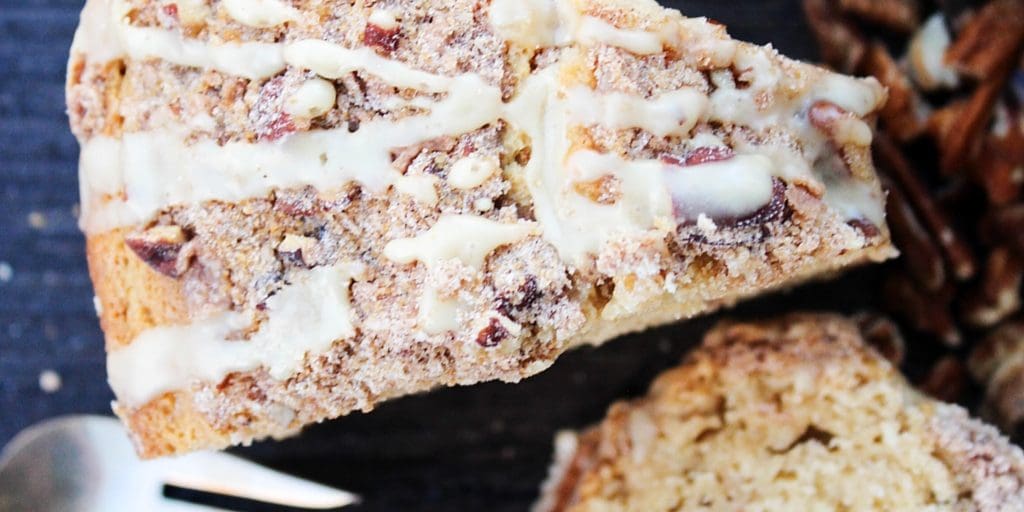 Since it is National Coffee Cake Day I don't think that there is a better way to celebrate than with these two things: coffee cake and my dad. For the last 8 months we have been living at my parents' house while we patiently await for our home to be completed. We are approaching on the final 12 days…phew. The time together with my parents has been amazing. Most people cringe when we tell them we are living at my mom and dad's and say something like "how it that going?" with a low-whisper like tone, like I should only be able to reply with a secret because it is "that bad". But that's hasn't been the case at all.
One of the biggest things that my son, Aiden and I will miss is the smell of my dad's coffee. There is nothing more comforting to me. I grew up on that smell. It reminds me of home. So actually being home and smelling that "cup of Joe" brewed 2-3 times a day, not only do I feel nostalgic but I feel like a young child in my parents house, needing that comfort of the smell of that coffee. I walk into the house and take a big whiff and just love it. It honestly, makes my heart melt that Aiden has come to love that smell as well. I tease my husband that will be getting a Keurig just so I can brew coffee for my dad and have that smell, he doesn't find that funny.
If you know my dad, you know that anytime he eats cake, he soaks in milk. Doesn't matter if the cake is moist or not, he adds milk. When I made this Maple Pecan Coffee Cake I pictured him pouring milk all over it, so before he even got the chance, I did it. I it is so delicious and I was in love at first bite. So don't be offended if the next time you have me over for cake and I ask for milk. Before you judge, you just have to try it.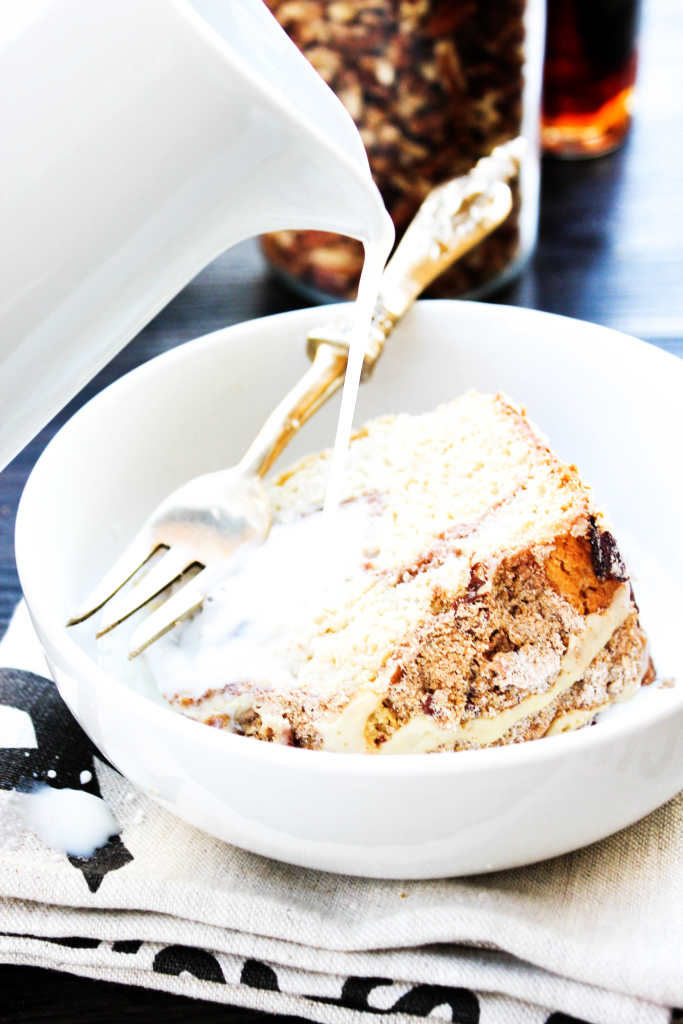 'll be honest, I selfishly made this coffee cake just for my dad and I, well and my hubby too because nobody else in our family loves pecans. So I knew there would be a few pieces for me to eat and that it would last a day or two. I was pleased when I got three. I loved coming home from the gym and Starbucks to this beautiful cake sitting in front of me, begging me to indulge. So I did with a Big. Fat. Smile.
Growing up you don't realize how good you have it until you are older. I appreciate my mom and dad WAY more now that I have kids of my own. These past 8 months have been an amazing,  building memories for myself, my kids and my parents. I will always treasure the moments I had here not just as a child but as a grown up. I appreciate my parents more everyday seeing the love, generosity and patience that only parents can have for their children. Cheers to the smell of coffee and to my dad for making me more proud every day, I am blessed that I can call him MY DAD.
Enjoy friends.
XOXO San
Ingredients
12 tablespoons (1 1/2 sticks) unsalted butter at room temperature
1 ¼ cups granulated sugar
¼ cup pure maple syrup
3 extra-large eggs at room temperature
1 teaspoon maple extract
1 ¼ cups sour cream
2 ½ cups cake flour
2 teaspoons baking powder
½ teaspoon baking soda
½ teaspoon kosher salt

Streusel

¼ cup light brown sugar, packed
½ cup all-purpose flour
2 teaspoons ground cinnamon
1/4 teaspoon kosher salt
3 tablespoons cold unsalted butter, cut into pieces
1 cup chopped pecans, optional

Glaze

1/2 cup confectioners' sugar
3 tablespoons real maple syrup
Directions
Prepare 10-inch tube pan by greasing and flouring it. Set oven to 350 degrees F and allow it to preheat while you prepare the coffee cake.
In a small mixing bowl, sift together the flour, baking powder, baking soda, and salt, set aside.
In a large mixing bowl and using an electric mixer, I used my stand mixer; cream together the butter and sugar until light and fluffy.
Add in the eggs one at a time, allowing each egg to mix in fully before adding the next egg. Stir in the maple syrup, extract and sour cream.
Reduce the mixer to low and stir in the flour mixture until combined, scraping down the bowl as needed.
Prepare streusel. In another small mixing bowl add brown sugar, flour, cinnamon and salt. Using a pastry blender or just your fingers work in the butter until it makes a crumble. Mix in the pecans.
Spoon in half the batter into the prepared 10-inch tube pan. Spread out evenly using a knife, top with ¾ cup of the streusel. Add the remaining batter on top of the streusel and spread it evenly once again. Top with remaining streusel and bake in preheat oven for 50-60 minutes. Or until a light golden brown and the cake it starting to pull away from the pan, if your cake tester (ie: toothpick) comes out clean you are ready to remove from the oven.
Let cake cool on a wire rack for 30-45 minutes. Remove cake from pan and transfer to a cake plate or dish, placing streusel side up.
While cake I cooling on cake plate, make the drizzle. Whisk together confectioners' sugar and maple syrup, adjusting the amount of maple syrup to your taste and the consistency you want for your icing.
Cut, serve and devour – the best kind of coffee cake is one that is shared. Enjoy!
Notes
https://www.dashofsanity.com/maple-pecan-coffee-cake/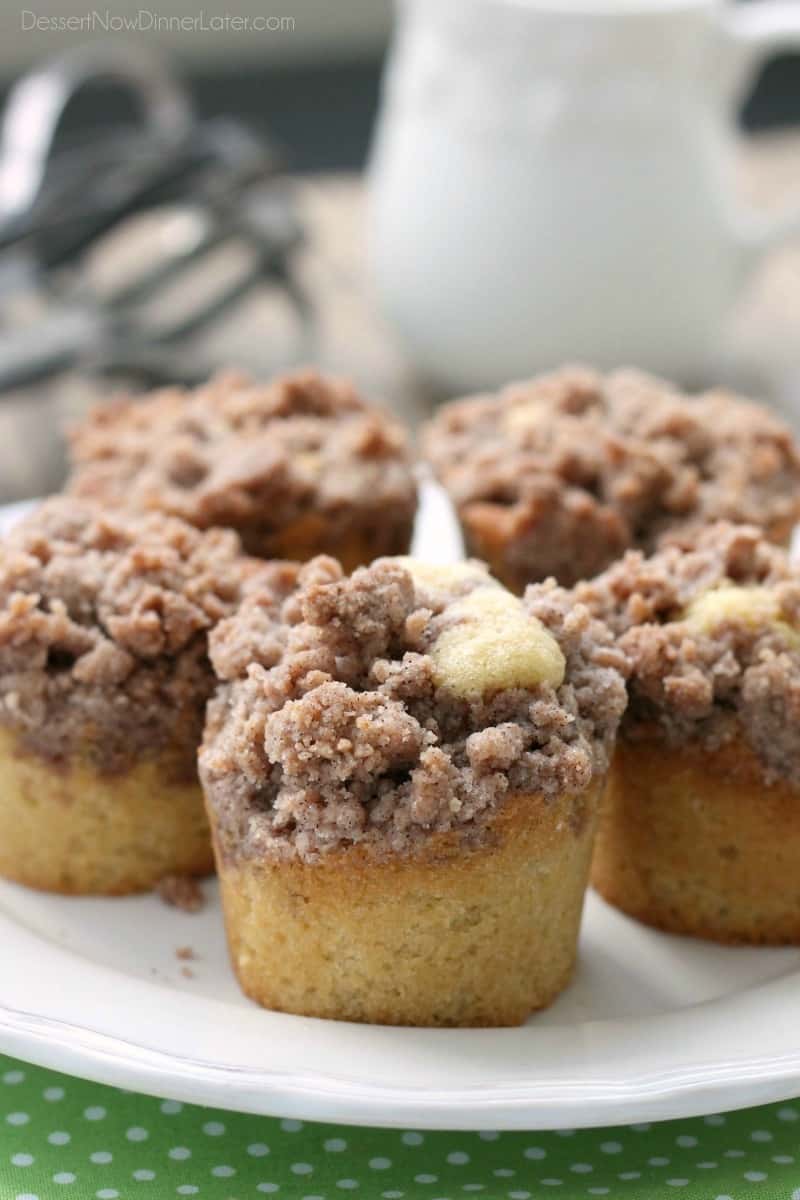 Coffee Cake Muffins / Dessert Now Dinner Later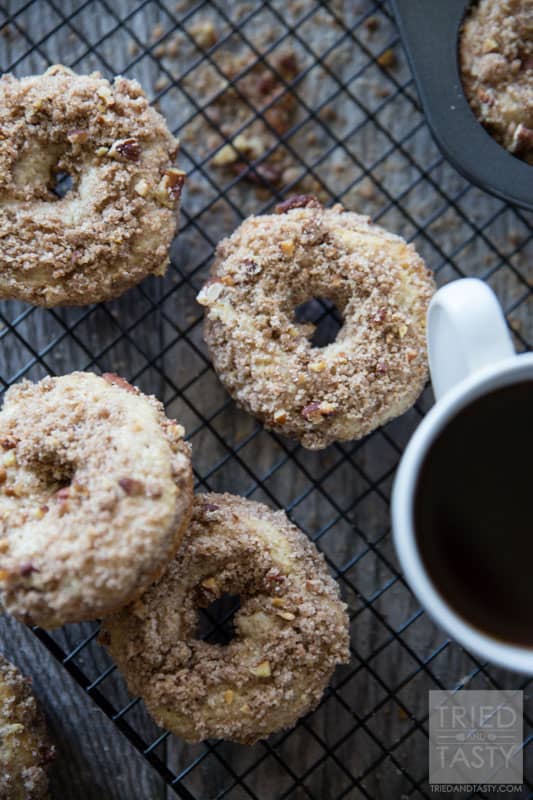 Baked Coffee Cake Doughnuts / Tried and Tasty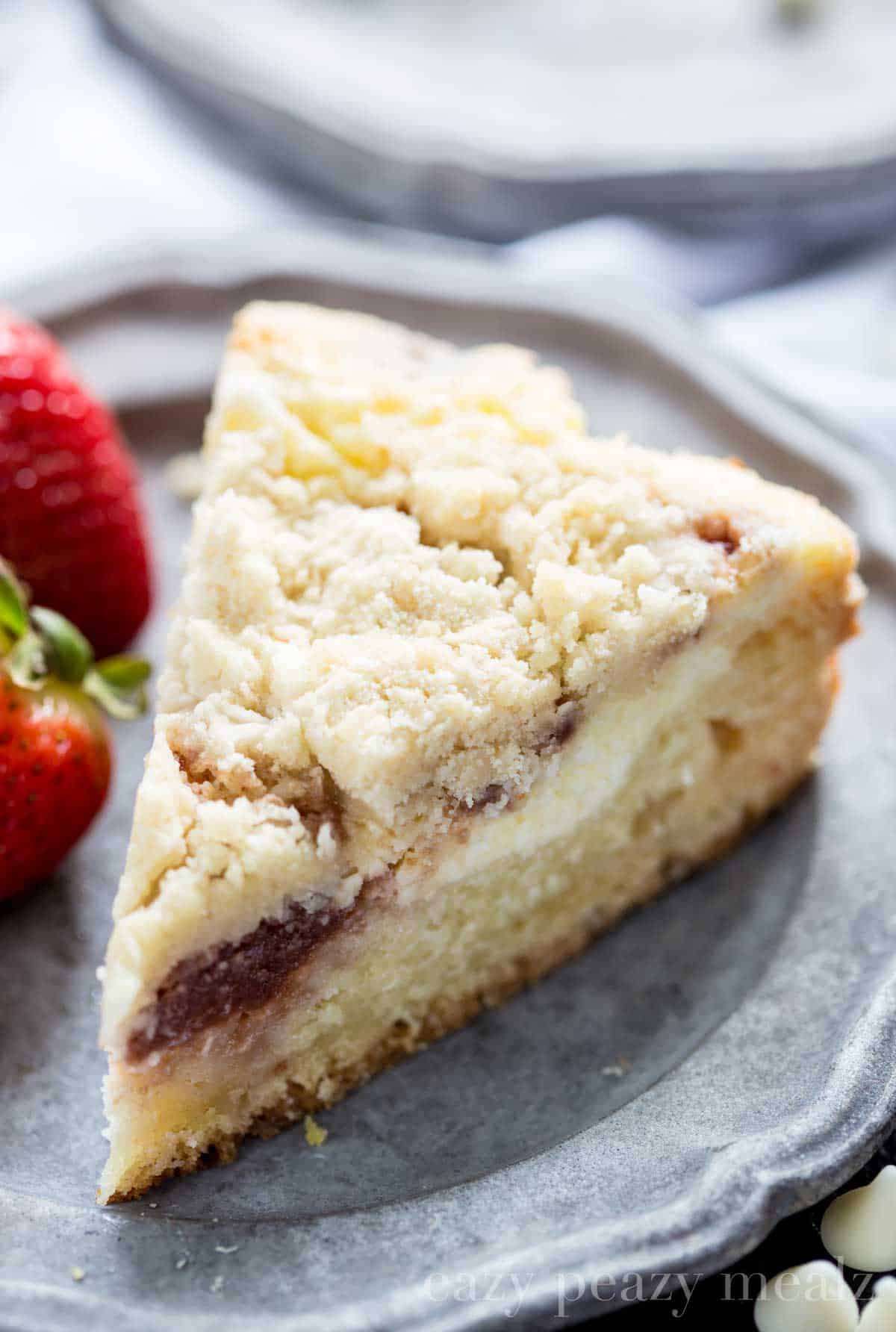 White Chocolate Strawberry Cream Cheese Coffee Cake / Eazy Peazy Mealz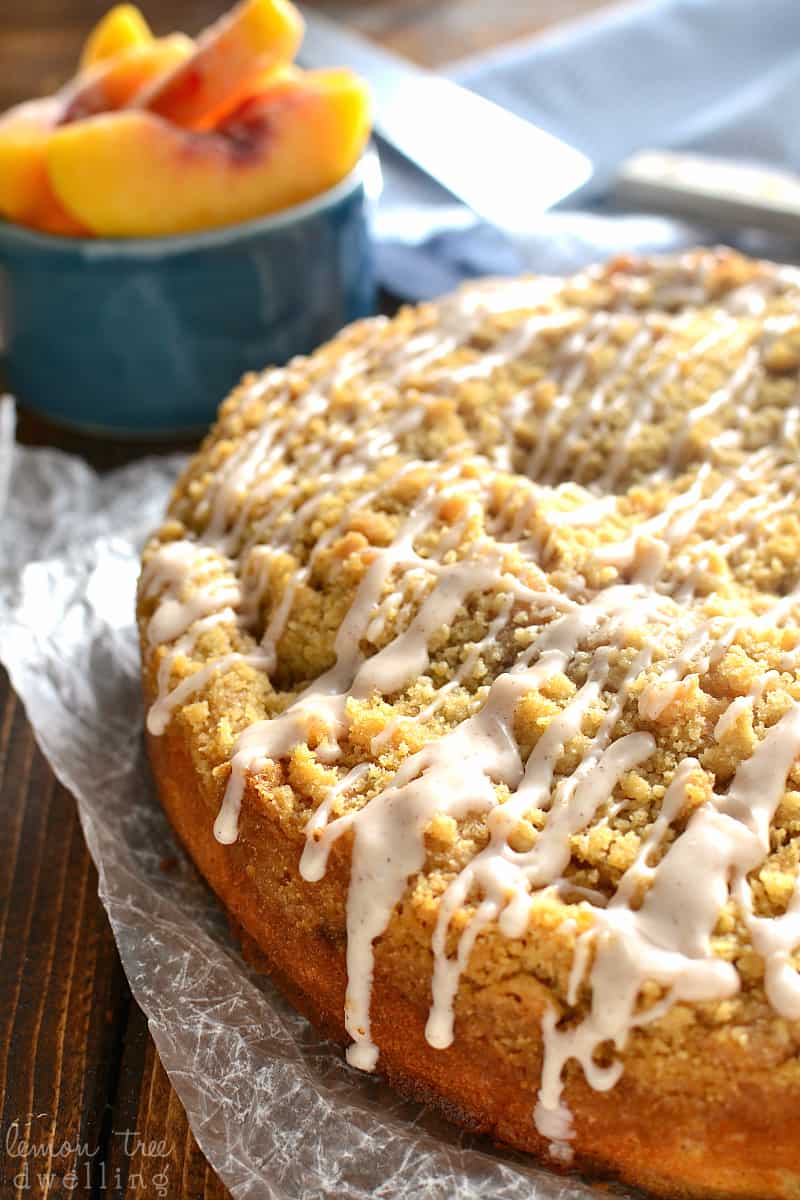 Peach Cobbler Coffee Cake / Lemon Tree Dwelling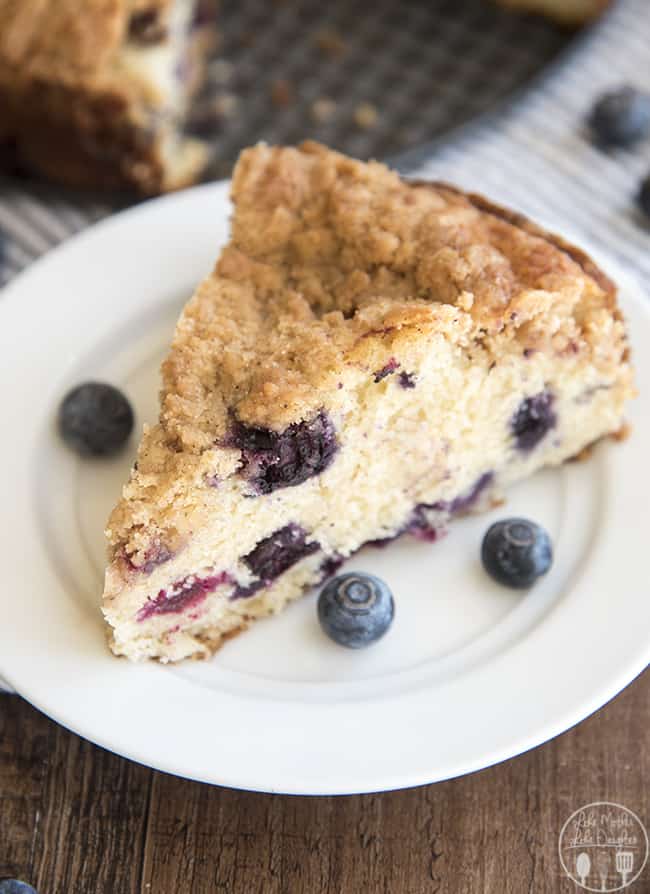 Blueberry Coffee Cake / Like Mother Like Daughter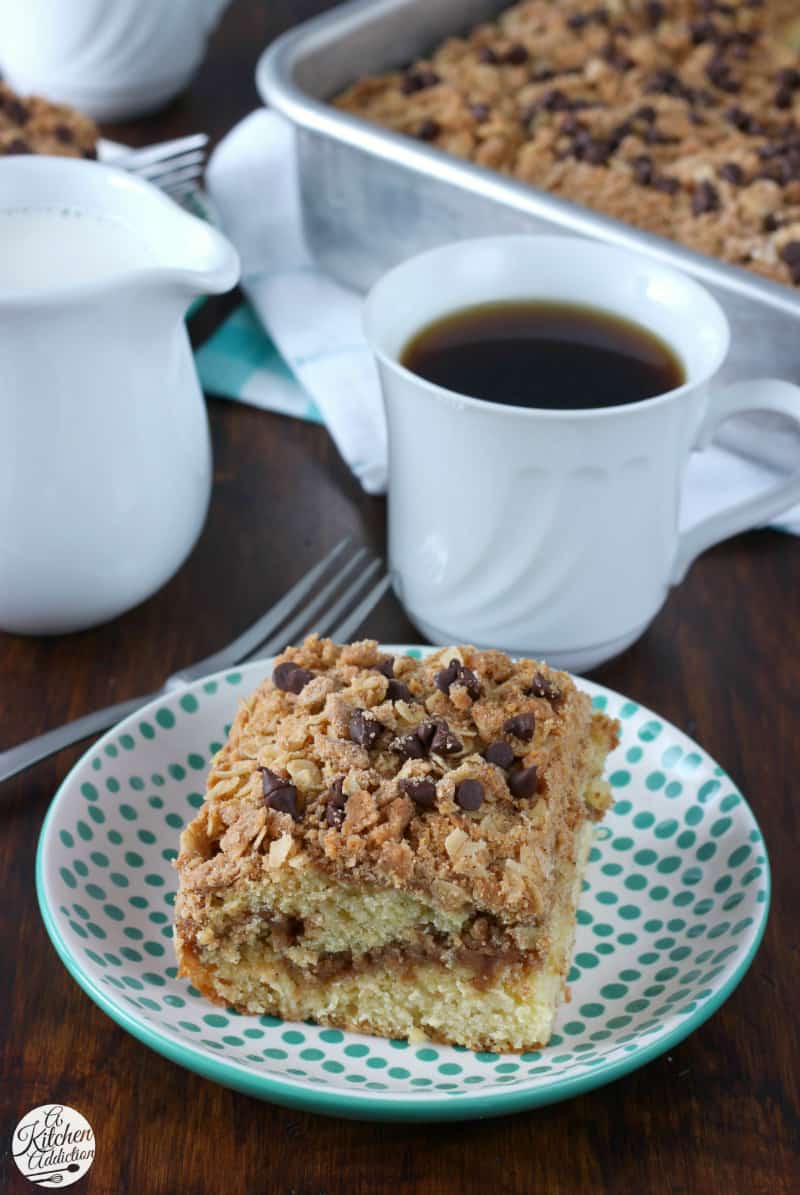 Peanut Butter Crumble Coffee Cake / A Kitchen Addiction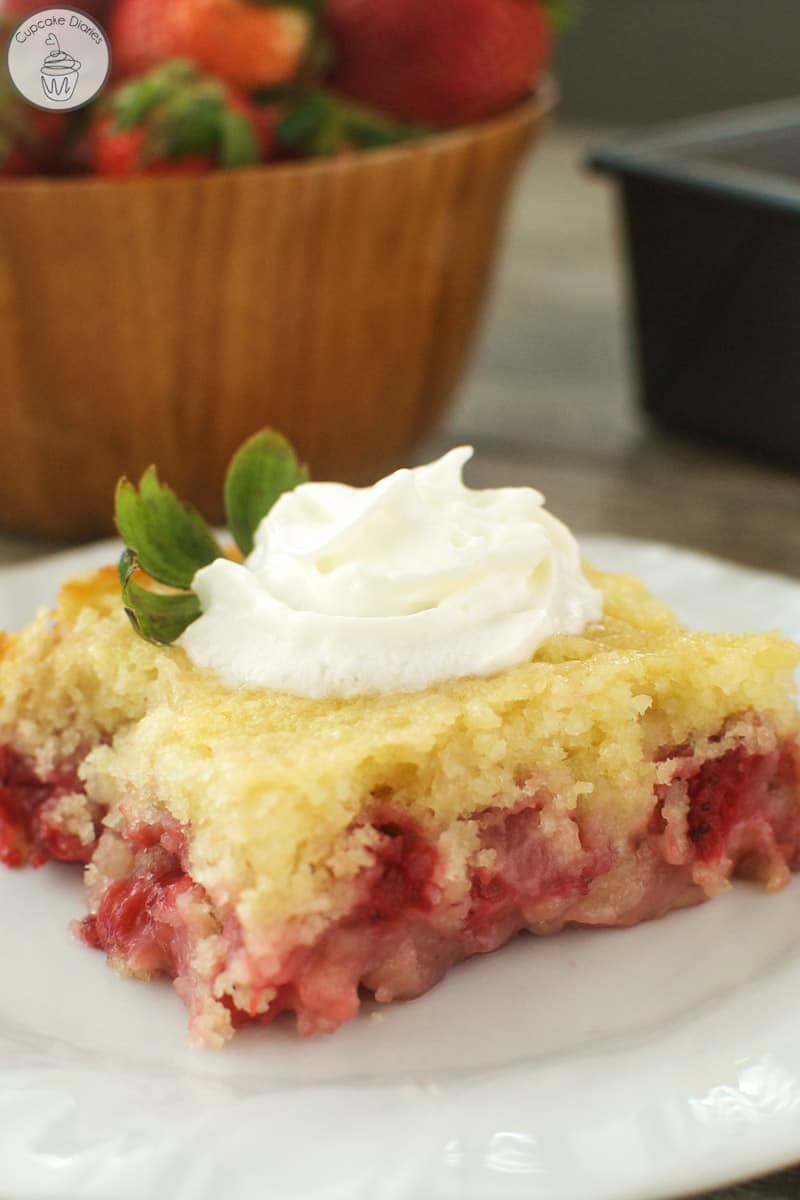 Strawberry Coffee Cake / Cupcake Diaries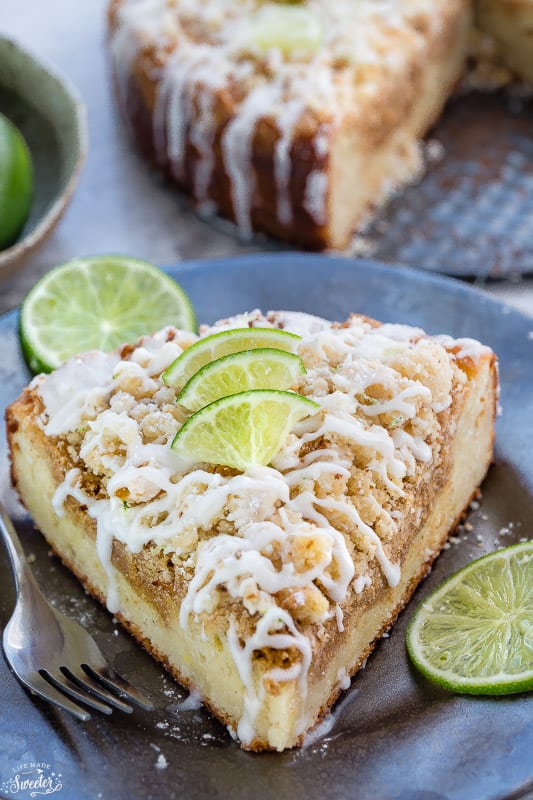 Key Lime Coffee Cake / Life Made Sweeter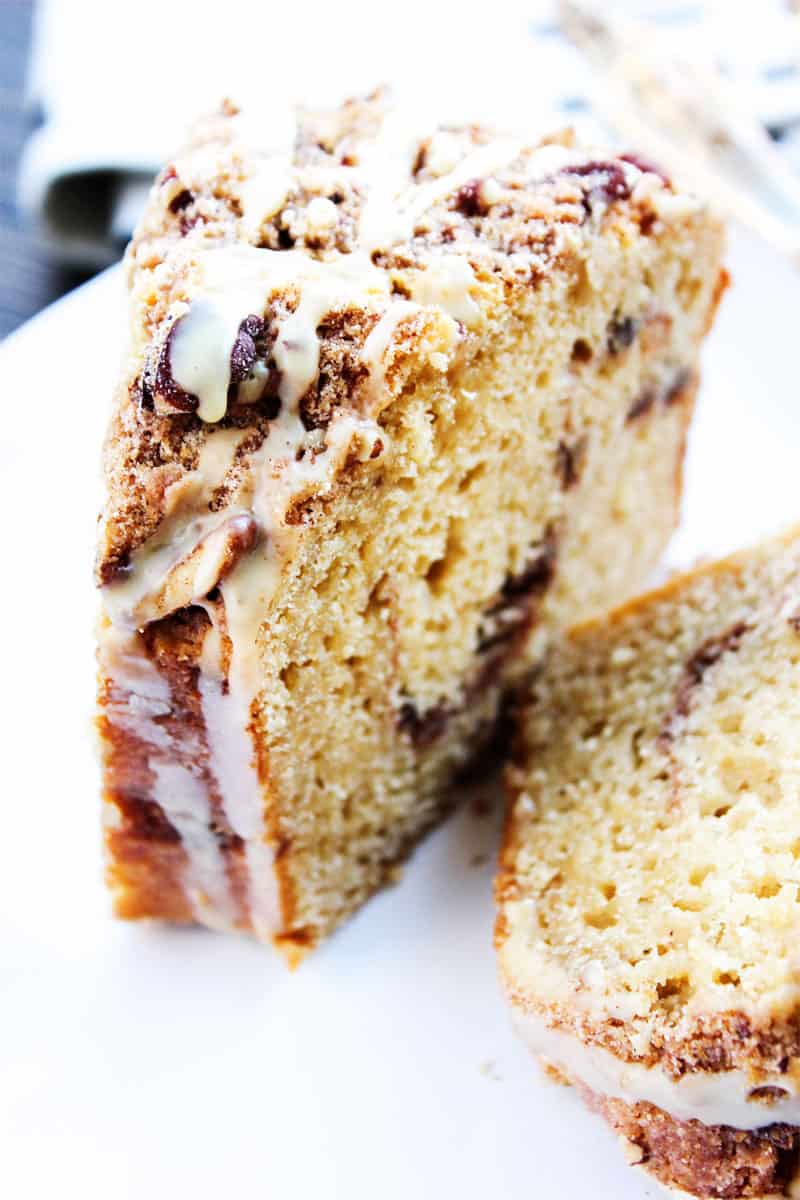 Maple Pecan Coffee Cake / A Dash of Sanity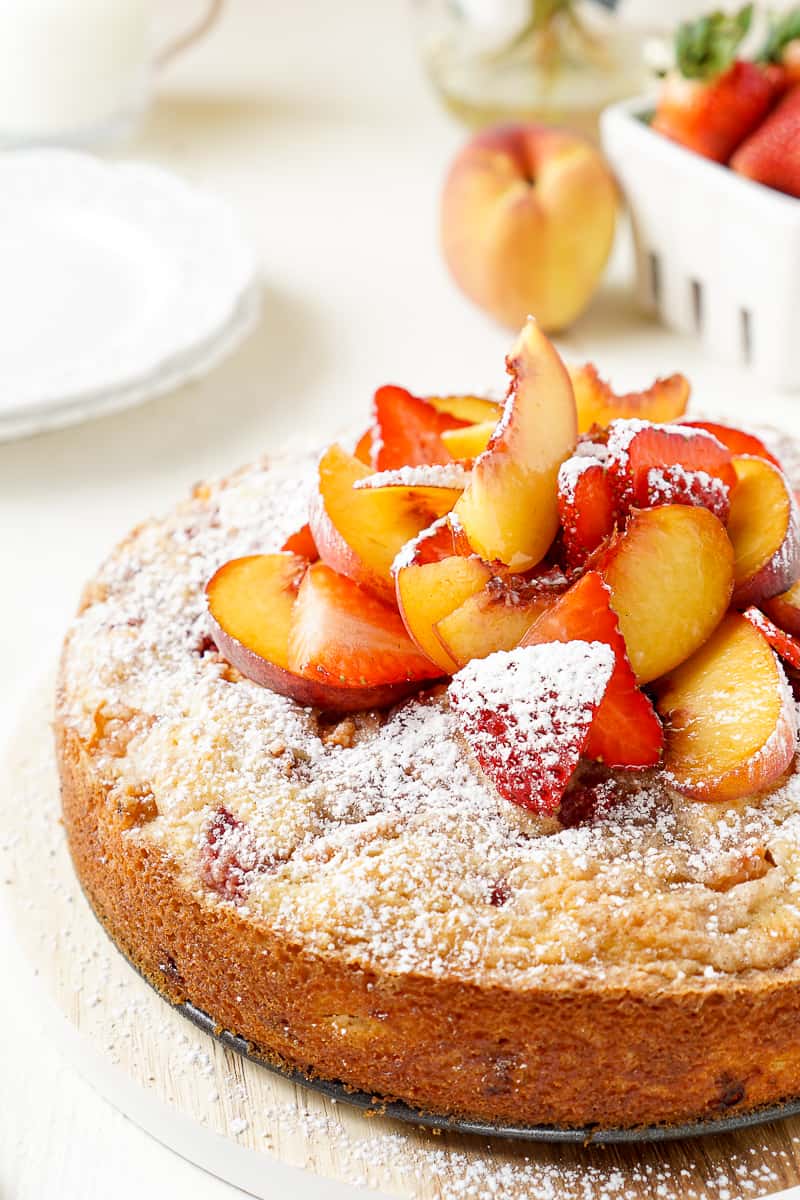 Strawberry Peach
Save