Easy Red Velvet Fudge a holiday must have. Made in the microwave & made with only 8 ingredients, delicious fudge can't get much easier!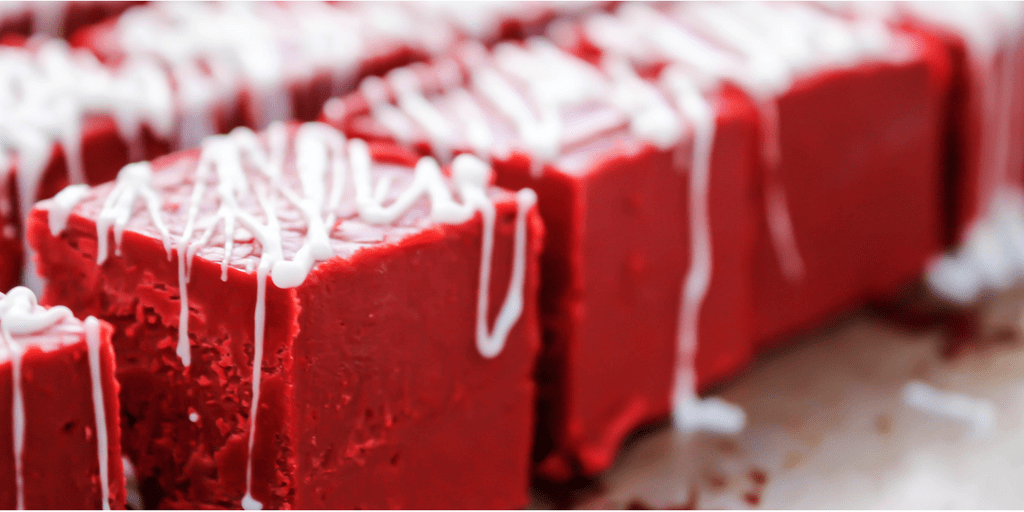 Easy Red Velvet Fudge a holiday must have. Make a batch (or two) for yourself and then be sure to share with your family and friends. What makes this fudge recipe so easy you ask? It's made in the microwave. No boiling mess, not too many dishes and made with only 8 ingredients. Delicious fudge can't get much easier!
I am so looking forward to the holidays. I love baking inside on cold wintery like days with my kids. One of our favorite things to make is fudge. I was completely intimated for years on making fudge. It wasn't until I tried a few recipes in the microwave and double broiler that I realized I can do it and that is it delicious….almost too delicious.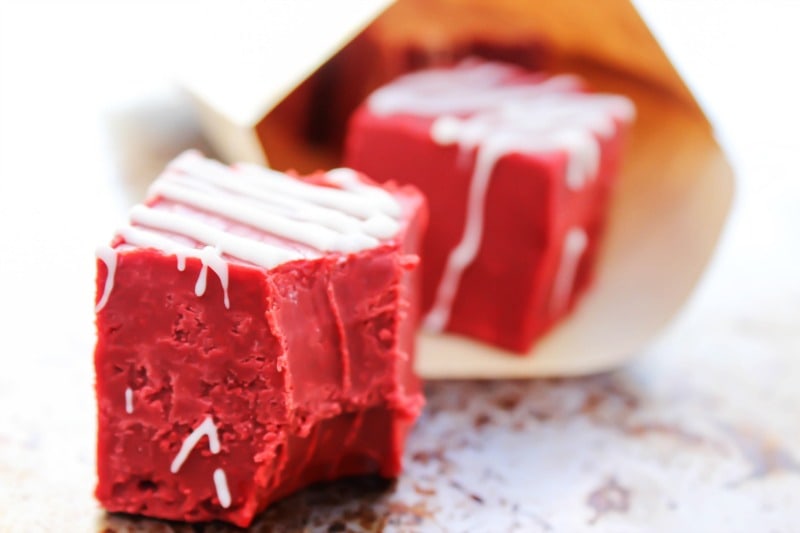 My favorite part of this fudge recipe is the color. And nothing says the holidays like red velvet? Am I right? The bright, rich red color adds holiday cheer to every dessert or cookie plate. And to go along with a traditional red velvet recipe of course I have to include cream cheese frosting! To do that just use ½ or a ¼ of your favorite cream cheese frosting recipe and drizzle it over. But to make it easy for delivery purposes or cookie plates I recommend a white chocolate drizzle, just less mess.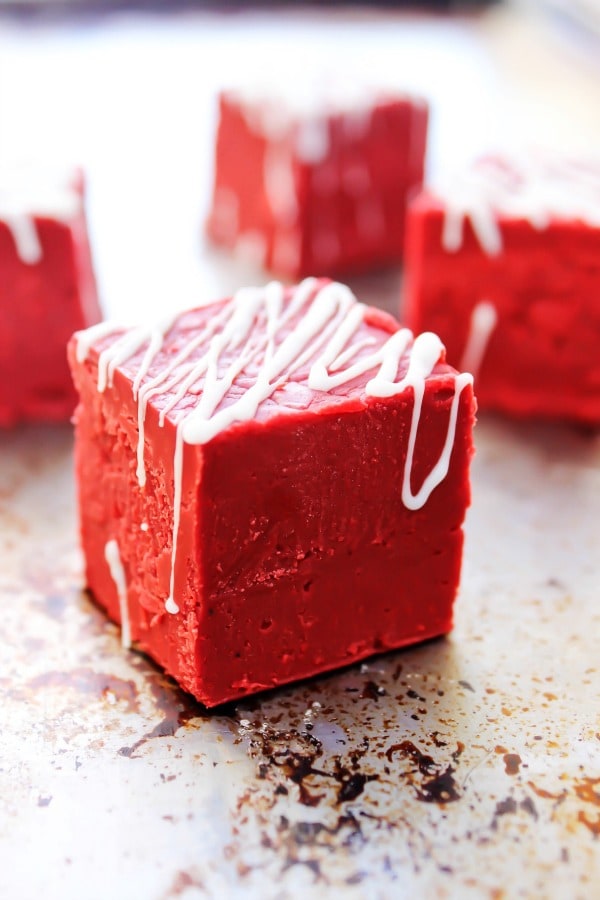 While the holidays are not here yet, they are quickly approaching. And I suggest start your fudge baking and tasting now, that way you will have several batches under your belt by the time Christmas is here. Enjoy friends! XOXO San
My favorite kitchen items below that I use to make this EASY RED VELVET FUDGE.
MIXING BOWLS: I love having a variety of sizes of mixing bowls. From small to large, I find that having at least 3 bowls of different sizes has been an essential in my kitchen. I prefer Pyrex because of the durability.
MEASURING CUPS: Nothing beats a good set of measuring cups that last a long time. I love metal measuring cups because of their durability.
MEASURING SPOONS: I have to have a metal set of measuring spoons on hand. The plastic ones just don't last long in our house partly due to the garbage disposal.
Pin this recipe for later to your favorite Pinterest board.

Ingredients
3 cups sugar
¾ cup butter
⅔ cup half & half
12-ounce bag milk chocolate chips
7-ounce jar marshmallow creme
1 teaspoon vanilla
1 cup semi-sweet chocolate chips
1 ounce liquid red food coloring
Directions
Prepare an 8 or 9 inch square pan by lining it with two layers or foil and then gently spraying the foil with cooking spray. You can just lightly grease the pan with cooking spray, but trust me the foil trick is so nice when lifting it from the pan.
In a small microwave safe bowl add semi-sweet chocolate chips and food coloring, mix together and set aside.
In a separate large microwave safe bowl add butter and heat for 1 ½ minutes or until butter is completely melted.
Next, add sugar and half & half; stir until combined. Place in microwave and heat for 3 minutes. Then vigorously stir to combine, then cook another 2 minutes. Stir well while scraping down sides of bowl. Return to microwave and cook for another 3 minutes. Stir once more and then heat another 2 ½ minutes.
TIP you may want to set the large bowl on a plate in case it boils over while heating. This happens every time and the plate makes less of a mess for me to pick up.
Immediately remove from microwave, then add marshmallow creme and stir.
Stir in milk chocolate ships, vanilla, and semi-sweet chocolate chips with red food coloring. Stir until smooth and well combined, no chunks.
Immediately pour into prepared pan and lift pan and tap on the counter to work out the air bubbles. Cool completely until set. Use foil handles to lift fudge from pan before cutting into squares. I let mine set for 2-3 hours. Once cut into squares store in an airtight container and set in fridge until ready to eat, serve or package up for friends and family.
Notes
Total time includes 2 hours to chill.
https://www.dashofsanity.com/easy-red-velvet-fudge/
Love fudge? Check out some more A Dash of Sanity recipes.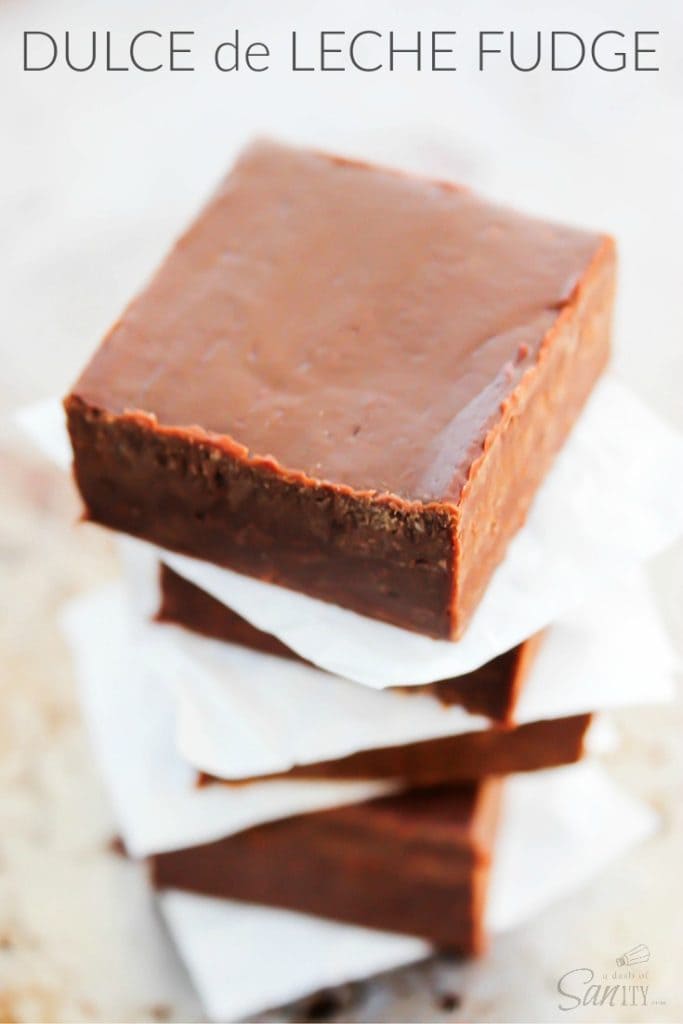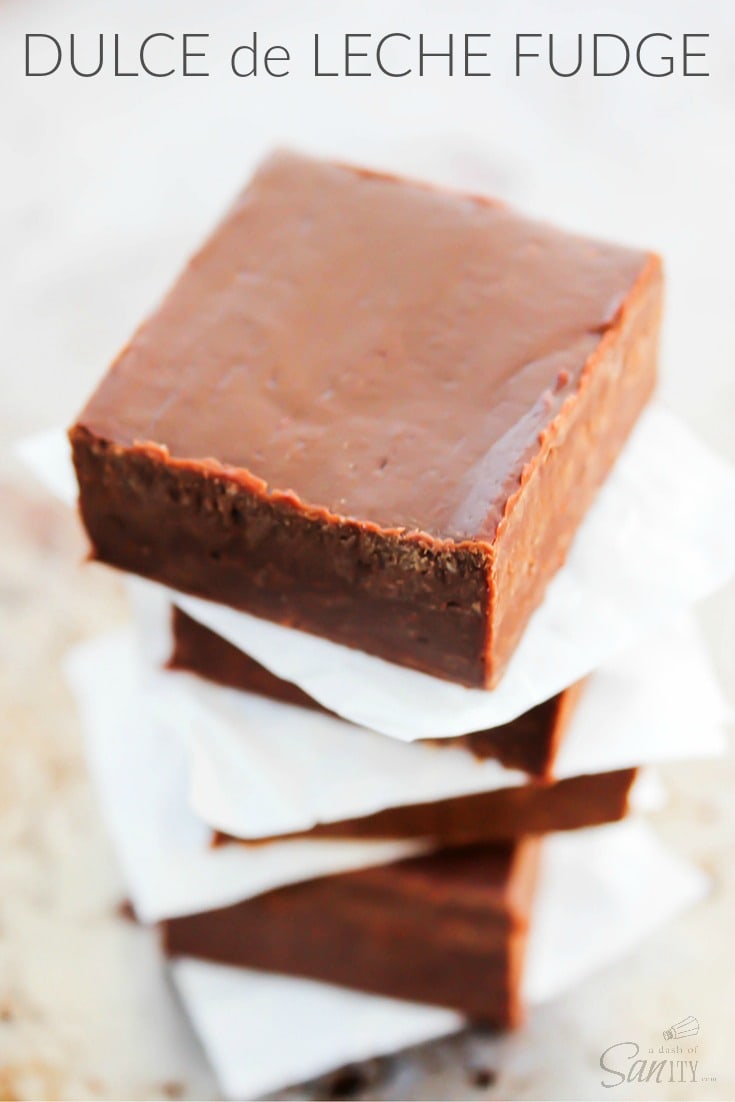 White Chocolate Peanut Butter Fudge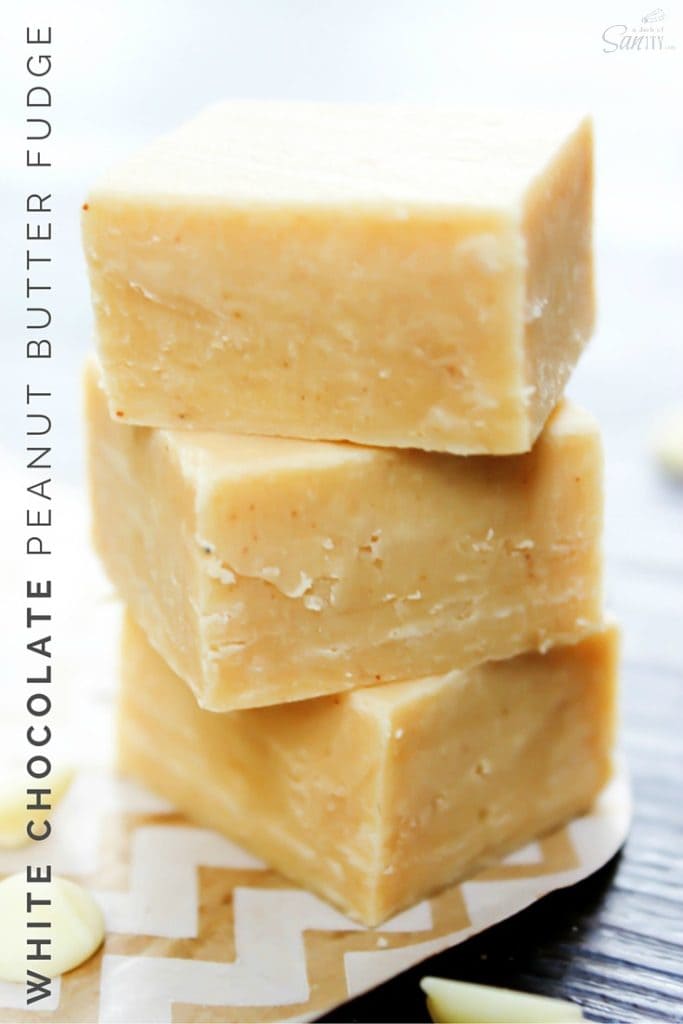 Chocolate Covered Cherries Fudge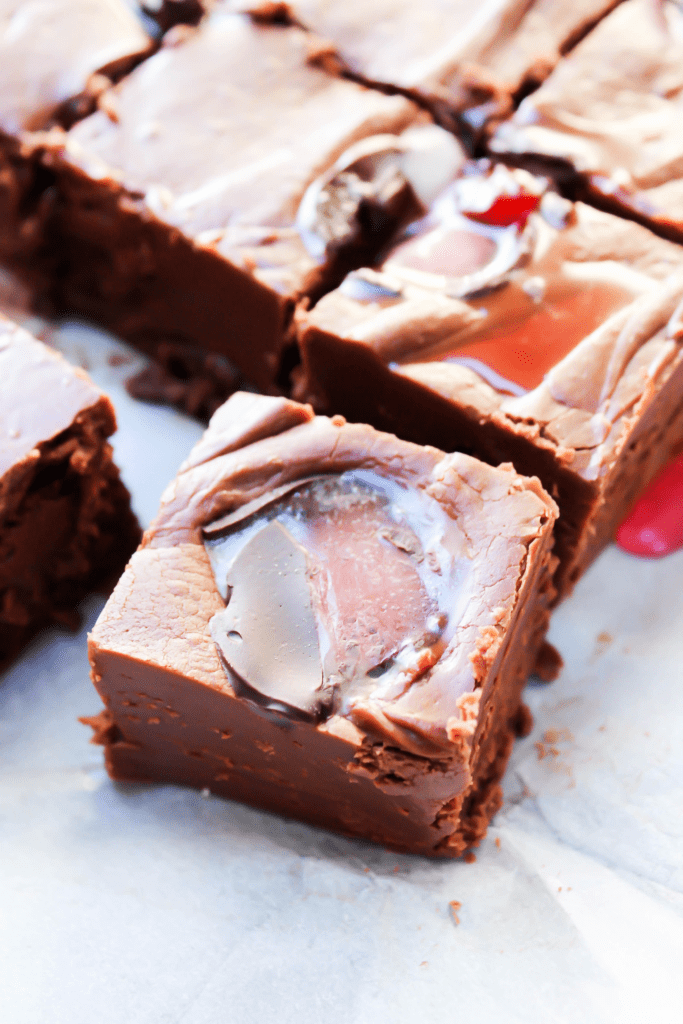 This post was first seen over at Real Housemoms where I am a contributor.
This post has been recently updated since 2015.
Save