Cranberry Orange Cornmeal Pound Cake – this sweet pound cake is a perfect holiday dessert. It's a twist on your average pound cake, made with cornmeal, buttermilk and orange zest; it will make a beautiful addition to your holiday spread.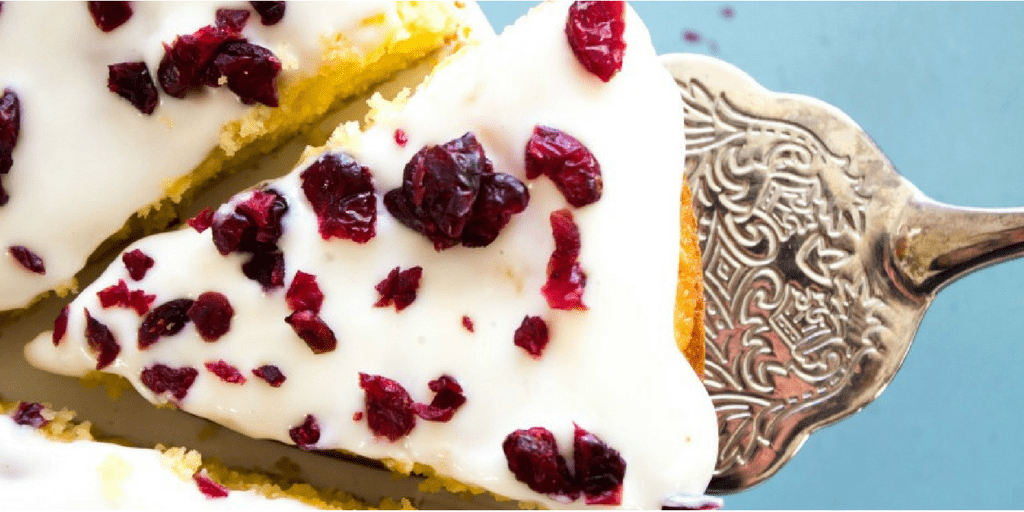 I fell for my friend Jocelyn's original Cornmeal Pound Cake the first time I made it, and every time since, the addiction deepens. I usually serve it on chili night. My family loves how sweet it is. In fact, I recently made regular plain jane cornbread, and my nine-year-old Madden hated it – and he's my cornbread lover! He complained that is wasn't normal. I laughed because he just doesn't know how good he has had it until then. Jocelyn's recipe has spoiled us. And now, I love the addition of the orange zest and dried cranberries to give it a more festive feel for the holidays. I can't wait to whip up a few for friends and family.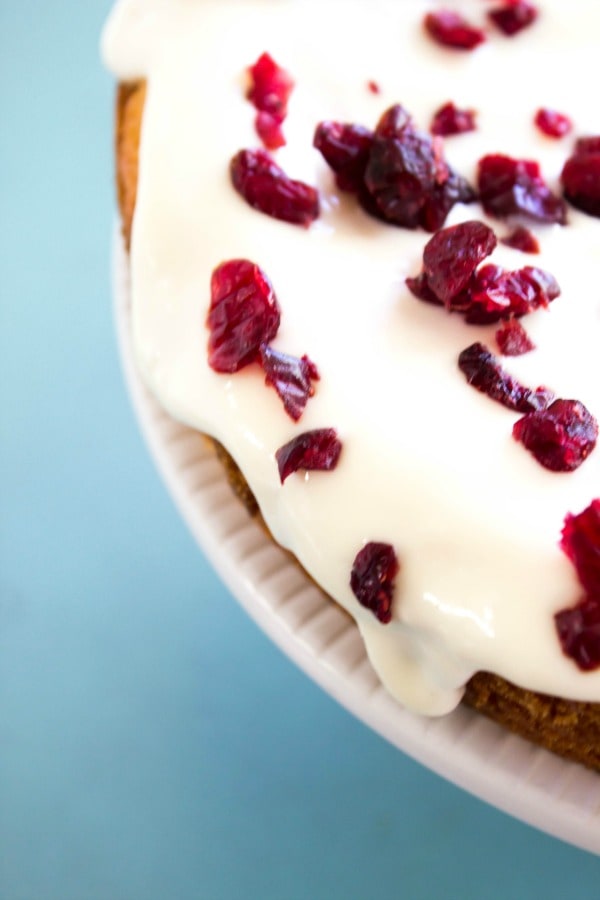 I love cornmeal and actually prefer it over regular rolls. Who's with me?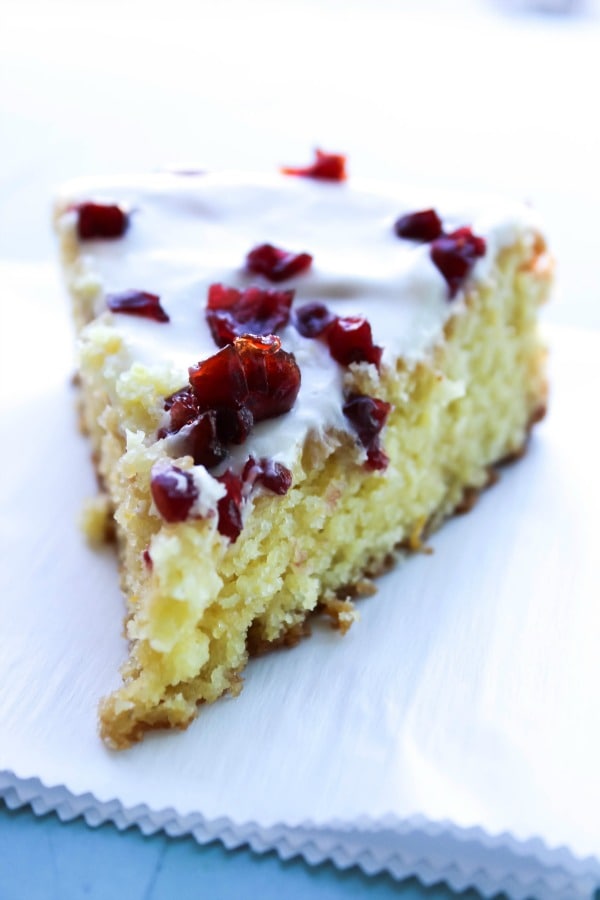 This past month, I had the opportunity to visit Iowa to meet farmers and people in their community and talk about corn. Yes, three days full of corn, corn and more corn. I learned so much. And to make my sharing of this experience easier, check out this video that BingBang put together for Iowa Corn. I was honored to be featured, sharing my thoughts and experience with you.
In all, I came back from Iowa inspired – inspired by the farmers and their "calling" to help their community, their country and to have an impact on all those around them. Their view is one much larger than most.
I came back with more knowledge than I had before. Corn is more than just food to eat. Corn is used for fuels, starches, oils and in several products we eat daily. Using GMO corn for crops and products like ethanol fuel has a better environmental impact than we realize. For instance, it reduces the amount of times that farmers have to take their tractor over their crops – sometimes from 3 to 1, leaving a greener footprint. Another example was when they told us that when they grew up, in order keep the crop alive and healthy, they had to spray so much pesticides on their crops, they had to sleep with their windows closed. Whereas now, they can leave their windows wide open because they don't have to spray like they had to in the past.
We also got to make corn recipes that I never knew existed, including my favorite: Scalloped Corn.
Overall, I came home with information that has given me a voice within my community on corn, ethanol fuel and GMO's, and I can only hope to make an impact like the farmers do back in Iowa and all over our beautiful country.
XOXO San
Cranberry Orange Cornmeal Pound Cake
Ingredients
1 1/2 sticks unsalted butter, room temperature (NOT CUPS, STICKS!)
1 1/2 cups granulated sugar
2 large eggs
1 large egg yolk
1/2 cup yellow cornmeal
1 cup all purpose flour
1/8 teaspoon baking soda
1/8 teaspoon baking powder
1/2 cup buttermilk, room temperature
1/4 cup orange zest

Cream Cheese Glaze

1/2 cup powdered sugar
4 ounces cream cheese, softened
juice from the orange zested above
2 teaspoon milk
Directions
Preheat oven to 350 degrees.
In the bowl of your mixer, add butter and sugar and cream on high speed for 3-4 minutes until light and fluffy.
Turn mixer down to medium speed and add in eggs and egg yolk one at a time beating after each incorporation.
Next turn mixer down to low speed and add in cornmeal, flour and baking soda until well blended into batter.
Add milk and vanilla extract and continue to mix until batter is smooth and well incorporated.
Spray a loaf sized baking pan with non-stick baking spray.
Add batter to loaf pan and bake in oven for 30-40 minutes or until toothpick inserted in center of cake comes out clean.
Take loaf pan from oven and cool for 10 minutes.
Next remove cake from loaf pan and continue to cool on wire rack then serve.
To prepare glaze, place powdered sugar and cream cheese in a bowl; beat with a mixer at medium speed until well blended. Beat in 1/2 teaspoon vanilla. Add orange juice, 1 tablespoon at a time, beating well after each addition. Drizzle warm cake with glaze. Cool completely on wire rack. Garnish with orange sections, if desired.
Notes
https://www.dashofsanity.com/cranberry-orange-cornmeal-pound-cake/
Pin this recipe to your favorite Pinterest board for later.
Save