Cheesy Italian Sausage & Pepper Stuffed Bread the best ball park sandwich made into a fantastically easy meal.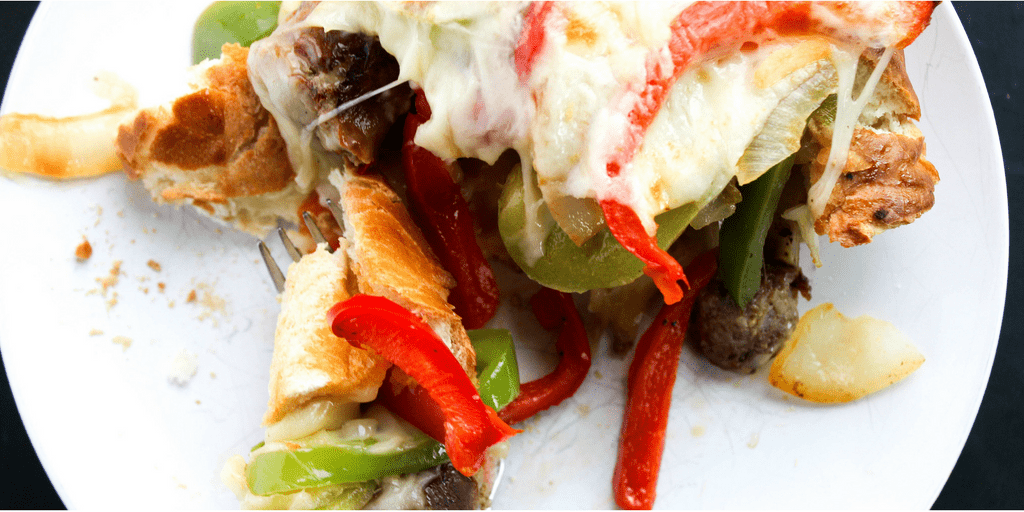 The classic flavorful combination of sausage and peppers are always enjoyed by our family, especially by my husband. He actually came up with the idea of this stuffed bread.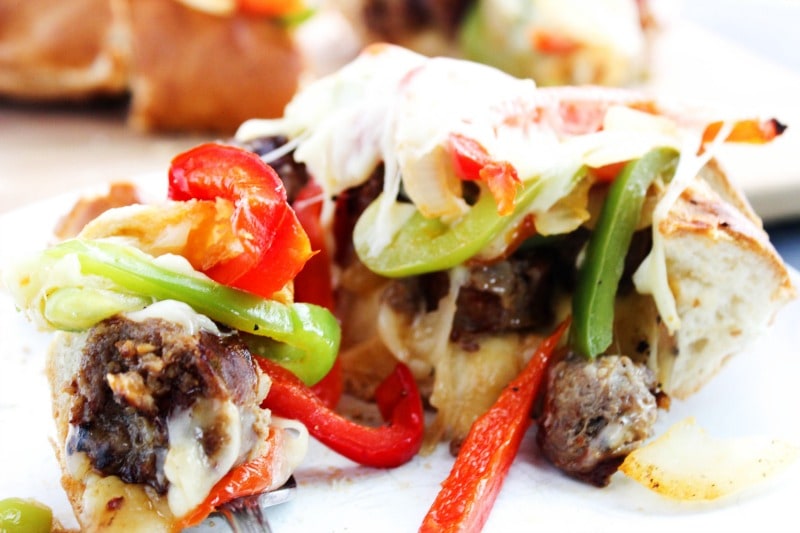 Something that is great about this stuffed bread is that you can switch up the type of sausages you use. I like ones stuffed with cheese and sun-dried tomatoes, my hubby likes spicy and the kids mild. You could use really any variety.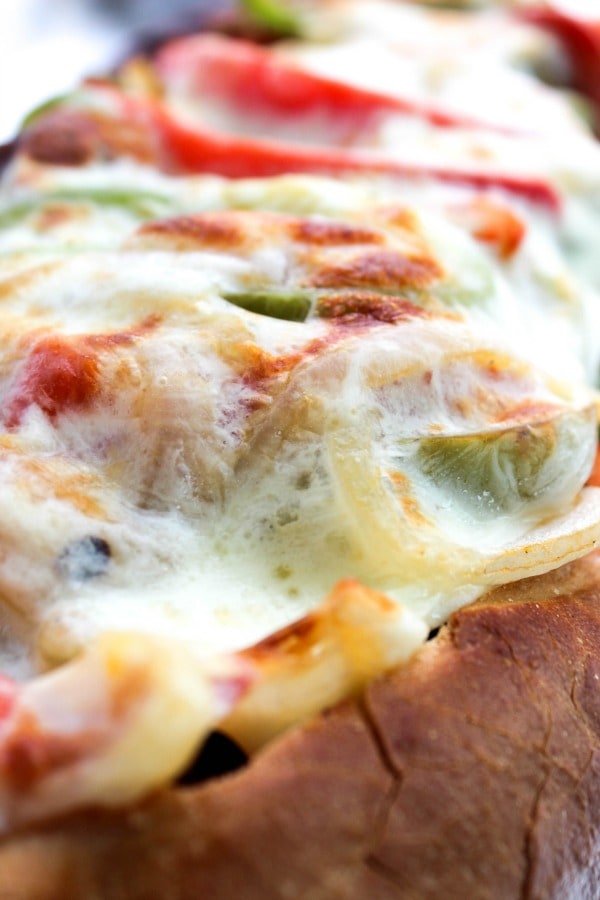 The peppers are so sweet and tender a great balance to the sausage and smoked provolone. The cheese is crucial. I do two layers and this adds to the layers of yumminess. Another thing to do with this sandwich is to have some marinara or alfredo sauce to dip it into…oh..my..goodness. Delicious.
The hardest part about this meal is cooking the sausages and that really isn't that hard is it? So whether you are looking for an easy weeknight meal to feed the whole family or a simple game time appetizer, this Italian Sausage & Pepper Stuffed Bread is just what you are looking for.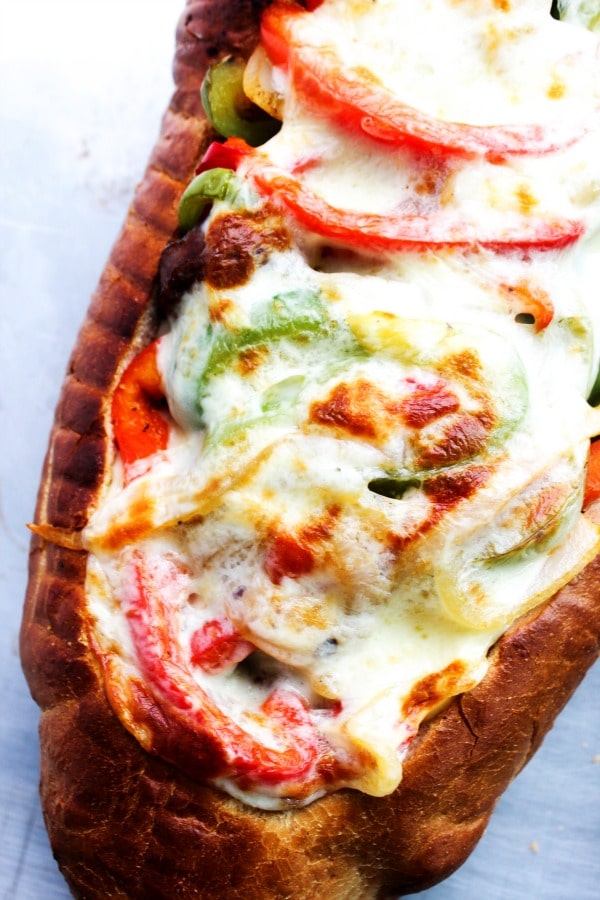 Enjoy friends. XOXO San
Love this stuffed bread? Try these favorites out!
Cheesy Italian Sausage & Pepper Stuffed Bread
Ingredients
1 loaf French or Italian bread
1 lb. Italian sausages, we used mild (for the bread pictured)
1 small green bell pepper, sliced
1 small red bell pepper, sliced
1 small purple onion, sliced
10 slices smoked provolone cheese
Salt and pepper, to taste
Directions
Cook sausages according to package directions.
I cooked ours over medium heat on each side until a nice golden brown, then I cut the sausages into 1/2 inch slices and then cooked them again over medium heat until cooked all the way through.
Remove from pan and set aside.
Using the same pan, add peppers and onion and season with salt and pepper, to taste.Cook for just a few minutes, 3-4 minutes. You do not want to over cook these! It will make them soggy in the bread.
Cut and remove the center of the loaf of bread. Place loaf of bread on a baking sheet and add 5 slices of provolone cheese to the bottom of the loaf. Top with sausages, onions and peppers. Cover with foil, place in the oven and bake 20 minutes.
Remove foil from the bread. Top with the 5 remaining slices of provolone cheese. Set oven to a low broil and boil until the cheese has melted and starting to turn a light golden brown.
Slice & serve immediately. Great to serve with a sauce if you desire.
https://www.dashofsanity.com/cheesy-italian-sausage-pepper-stuffed-bread/
Pin this to your favorite Pinterest board for later.
Save