This is a paid conversation written by me on behalf of Sargento®. The opinions and texts are all mine.
These Cheesy Buffalo Chicken Sliders take only 30 minutes from creation to consumption. Making this an easy barbecue/potluck meal or even an easy family dinner allowing you more time to enjoy the sunshine.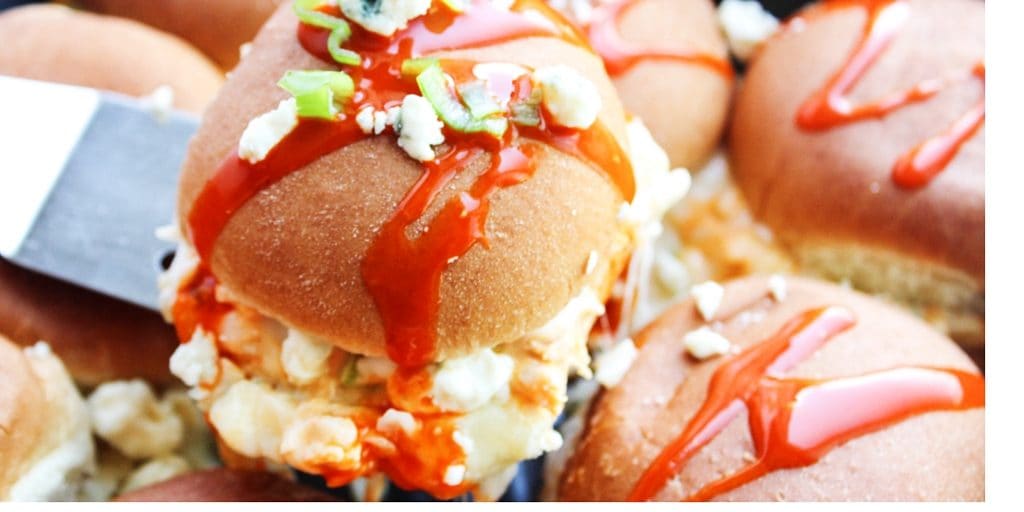 We recently got back from an 800+ mile road trip to my husband's family reunion in Pagosa Springs, CO. Friday night, a bunch of us got together around the campfire at a lakeside cabin, eating too many s'mores, telling embarrassing stories (my husband and kids love telling all my not-so-flattering tales), and enjoying getting caught up on the last few years of each others' lives. It lasted until well past midnight when a neighbor had had quite enough of our laughter and came out to send us back to our respective lodgings. It was so worth it though.
The whole week consisted of a few of my family's favorite things: We hiked to waterfalls, hot springs, and rivers. We talked and played with cousins, aunts, uncles, and grandparents. We kayaked, swam, played baseball, and watched our favorite summer movie The Sandlot… twice. "You're killing me Smalls!" And like all McCollums do when we get together, we ate. And then ate some more.
It was the huge family BBQ, luncheons and snacks in between that inspired these Cheesy Buffalo Chicken Sliders. It's tough to have to spend extra time in the kitchen cooking when there are so many people to see and things to do. This is never more true than in the summer, and that's what makes these sliders especially awesome – not only do the taste great, they take less than 30 minutes from creation to consumption.
There's little that my family loves more than cheese. And Sargento's Garlic and Herb Jack cheese brings that creamy Jack flavor we love with bold flavors that can stand up to the hot sauce and chicken, while Sargento's Mozzarella melts perfectly, creating those delightful cheesy strings when you take it out of the pan. These sliders are perfect for your BBQ this 4th or for an average weeknight family dinner. They're versatile too, as you can add as little or as much hot sauce as you want depending on who you're planning on serving. And if you have a little one like my 7-year-old daughter Jersey, throw an extra slice of cheese on just for the heck of it.

Cheesy Buffalo Chicken Sliders
Ingredients
4 cups finely chopped chicken, I used a rotisserie
½ buffalo chicken sauce, add more to taste
½ cup mayo
1 cup blue cheese, divided
2 cups shredded mozzarella cheese, I used Sargento's Mozzarella cheese
10 slices of Monterrey Jack cheese, I used Sargento Garlic & Herb Jack
½ cup green onions, diced
12 rolls
1 teaspoon salt
1 teaspoon granulated garlic
Directions
Preheat oven to 350 degrees.
In a large mixing bowl add mayo, buffalo chicken sauce, green onions, mozzarella cheese, blue cheese, salt and granulated garlic mix together until well combined.
Add chicken and stir until combined.
Cut rolls in half, I bought rolls that were already cut in half making it easy.
Place the bottom of the rolls in the bottom of a 9x13 pan.
Add 10 slices of the cheese on top of the rolls, I used Sargento Garlic & Herb Jack.
Place the chicken mixture on top of the rolls right in the center, add the mixture divide evenly among the rolls. Top with remaining 1 1/3 cup of Sargento Mozzarella cheese and ½ cup blue cheese crumbles.
Add the tops of the rolls to the pan, on top of the chicken.
Cover baking pan with foil.
Place in preheated oven for 20-25 minutes or until cheese is completely melted and chicken is warm.
Remove from oven and serve immediately.
Optional: Top with blue cheese crumbles, diced green onions and drizzle with buffalo sauce.
https://www.dashofsanity.com/cheesy-buffalo-chicken-sliders/
Don't forget to pin these Cheesy Buffalo Chicken Sliders to your favorite Pinterest board for later.

This is a paid conversation written by me on behalf of Sargento®. The opinions and texts are all mine.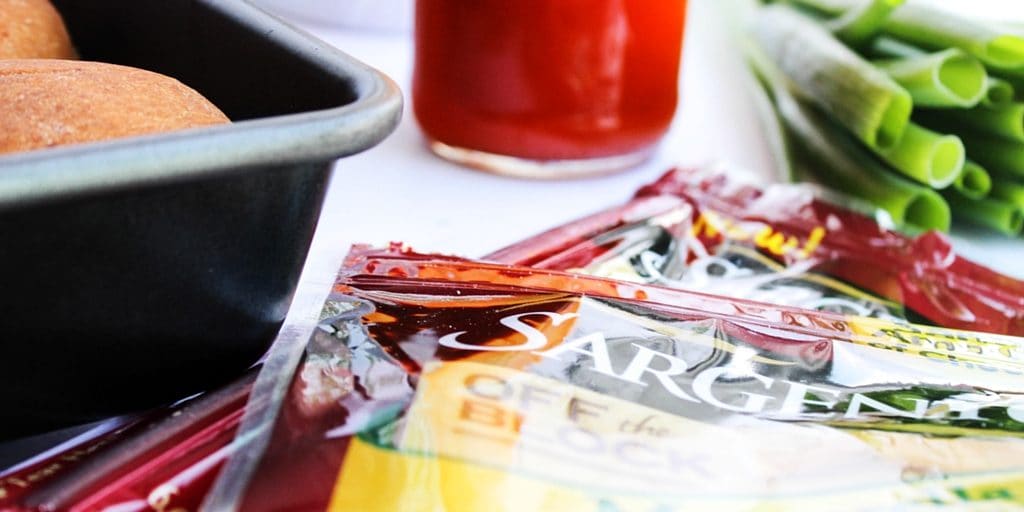 Save