Best Western Caribbean Shore Excursions for families. Choosing the right shore excursion is essential to creating last memories & the ultimate getaway for your entire family.
Having set sail a few times in the Caribbean, I feel like we have perfected the selection choices on shore excursions. So today, Jordan and I are sharing the Best Western Caribbean Shore Excursions for adults and kids. So whether you are cruising alone or with family & friends, we will give you all tips from what to pack, wear and what to do.
It was an unbelievable experience to partner with Princess Cruises for this post. All opinions expressed our my own.
Looking at booking your next cruise and need some ideas on what to do after booking be sure to check out my Best Cruise Tips. And if you are debating whether excursions are for you or not check out my post Cruise Port Excursions Why They Are A Must & How To Choose What To Do.
As always our family loves sharing our adventures with you, be sure to comment below on some of your family vacations or must-see places, we'd love to check them out ourselves! xo San
Excursion location: Grand Cayman, Cayman Islands
Dolphin Swim & Stingray Encounter
Princess GCM-710 | Grand Cayman, Cayman Islands
Stingray City Sandbar What we loved the most about this excursion was the nice boat right to the Stingray City Sandbar. We had gorgeous weather, warm and sunny and not too hot. If you are hitting a day that it hot, make sure to take plenty of water and wear a shade hat.
Once you get to the northwest corner of Grand Cayman's North Sound, Stingray City. You will find as many stingrays are your heart desires. Stingray City is home to a whole fleet of southern stingrays. The stingrays are stunning to watch glide through the water, peaceful and tranquil this is a very relaxing excursion, that is until you enter the water. Jojo and I loved watching the stingrays from the boat, being in the water with them not so much. Now there were many who got in and loved it, like Erin my friend from Dinner, Dishes, and Desserts.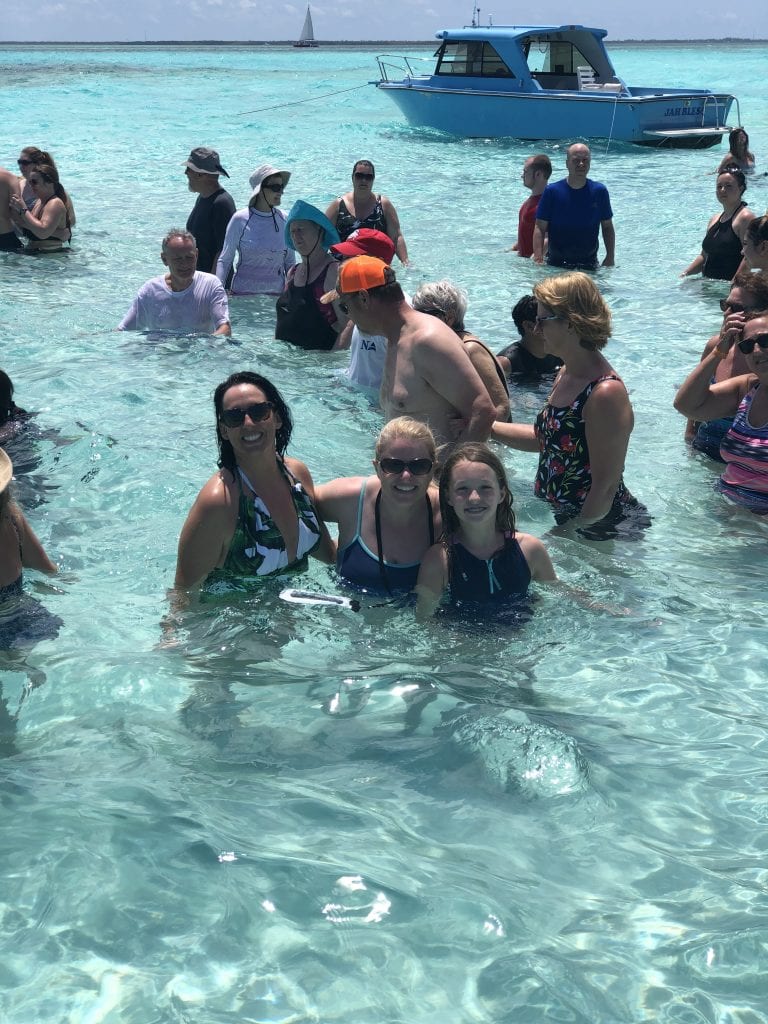 They really are harmless as long as you follow the instructions of the guides and I would highly recommend this with kids. My boys and husband would love loved this excursion and would have been in the water with the stingrays the entire time.
On this part of the excurion you are provided with: snorkeling equipment, a snorkel vest, professional instruction, supervision, and food for rays are provided, you don't feed the stingrays yourself, your guide does this but it does attract the stingrays to become up close and personal.
Dolphin Cove This is not for the faint of heart. I did this excursion previously in Cabo, Mexico and each Dolphin Cove excursion is similar the only real difference are the environments. I prefer more of the dolphin rehab places where they take in rescue dolphins, but this was more of a natural setting and none of these dolphins are rescued at least while we were there.
With a 25-foot-deep lagoon and home to a few bottlenose dolphins, you receive a brief but informative orientation. Then you get in with life jackets and get to choose the type of experience you have from hugging to kissing, and interacting and swimming, each guest can decide what package and experience are best for them.
Jojo and I went all out and swam with them and gave lots of hugs and kisses. She had always wanted to do this experience, a bucket list item for sure and now that she has done it – it is marked off. She is not sure that she will do this one again but was happy with the experience she had. Princess Cruises Excursion Details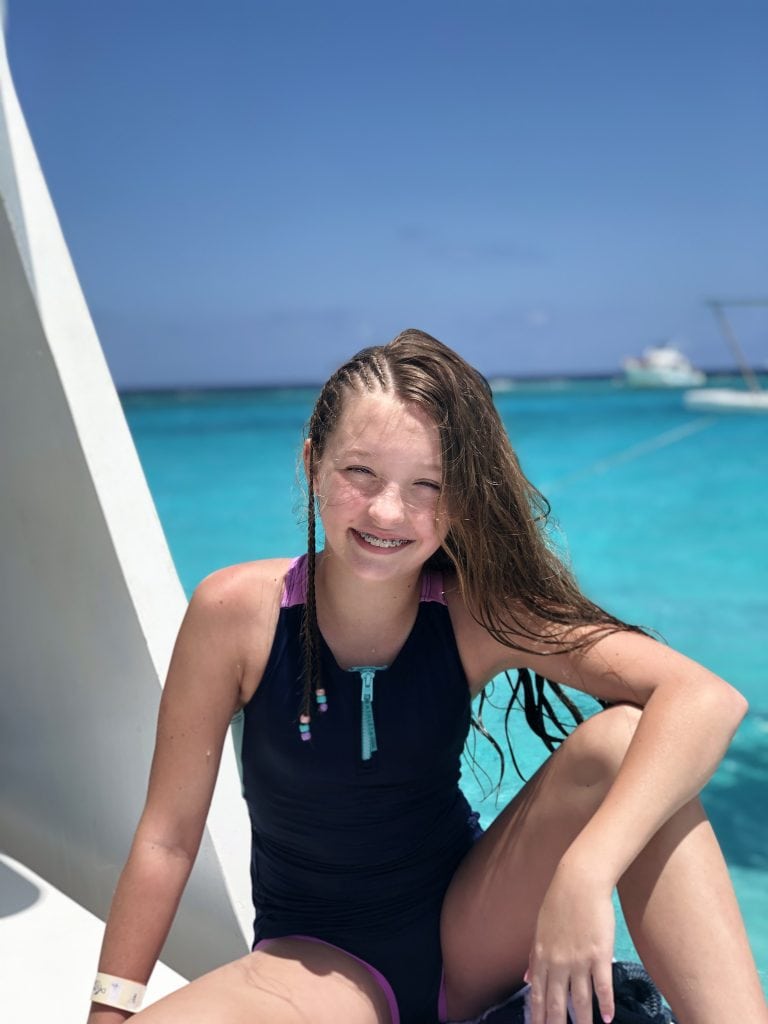 What to pack:
(1) swim towel per person
swim cover
sunglasses and/or hat
water bottle, snacks
sunscreen
change of clothes if needed
credit card or cash to buy picture packages
When leaving the port, it was fun to shop and get some souvenirs for the rest of our family. Plus Jojo had the fun experience of drinking of a coconut for the first time.
Excursion location: Roatan, Honduras
Tabyana Beach Break & Lunch
Princess RTB-280 | Roatan, Honduras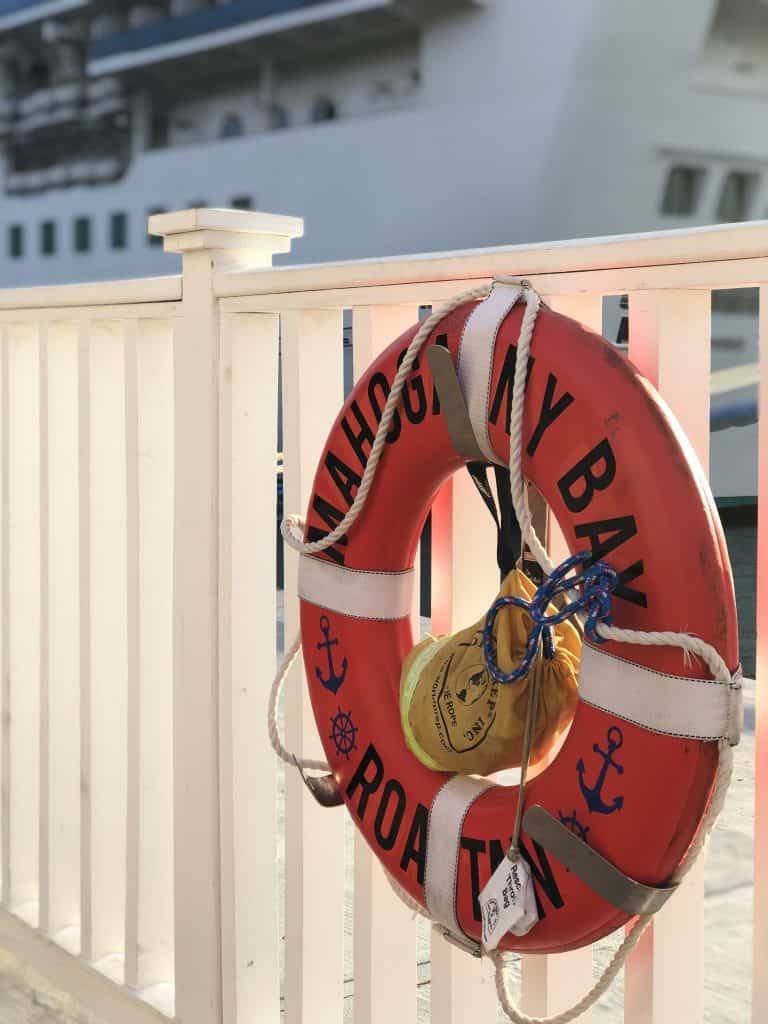 This excursion was one of the most memorable I have ever been on! And highly recommend doing this one with your family. Not only do you have a beautiful and eye-opening scenic ride to Tabyana Beach but it is also extremely relaxing.
Literally, this is one of the most beautiful locations in Roatan. The views were breathtaking and the water likes out of a movie. Upon arrival, you are guided to the beach that has shaded lawnchairs awaiting. Don't worry if you want to lay out in the sun, there is plenty of that as well. From beachside massages, fantastic food, and service, Tabyana Beach has it all.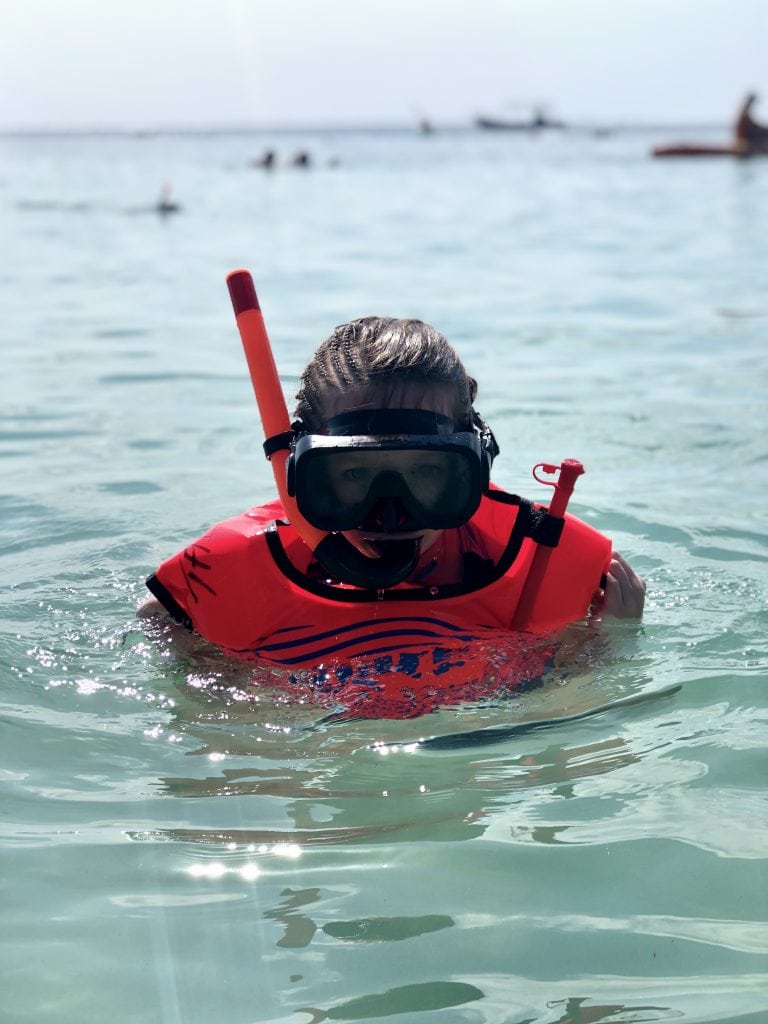 The best part of this excursion was the snorkeling. I was a little hesitant because of the coral reef was a bit out and that is where the best snorkeling happens, right?! Due to an upcoming surgery after the cruise, I couldn't get my ear wet, so I was a little more reserved. That was until a guide came up and offered us a guided snorkeling trip. Jojo was so excited we took the opportunity and so thankful we did. He gave us all the snorkel gear, which was $10 a person to rent and then walked us out to the beach. From there he handed us a small rope that was tied to a stick and then to his kayak. He told us to hang onto the stick and he would pull us out to the reef and tag us along. Yep, we didn't have to swim!
This was seriously amazing and relaxing, I had no idea snorkeling could be so amazing! As we got out to the coral reef suddenly school os fishes were in our faces, swimming literally with us. Come to find out our guide was dropping some food along the way which was attracting all of the fish. Jojo was screaming with excitement.
The day is yours to spend how you wish. The crystalline water is perfect for swimming and the beach offers a long stretch of white-sand, which invites you for a stroll. The area has a number of amenities including restroom facilities and fresh water showers. There is also a small sundries shop with souvenirs.
Not only was the ocean just a dream, the beach paradise but the food was also insanely amazing! Buffet style lunch with barbeque chicken, hamburgers and hot dogs are served with island style fixings and tropical fruit. Ice tea and lemonade were also available all day. We loved the lunch that was offered and we didn't need a snack at all. The souvenirs were the best here! Princess Cruise Excursion details.
What to pack:
(1) swim towel per person
swim cover
sunglasses and/or hat
water bottle, snacks
sunscreen
change of clothes if needed
credit card or cash to buy picture packages
Excursion location: Belize City, Belize
Jungle Zipline Adventure, Cave Tubing & Lunch
Princess BZE-405 | Belize City, Belize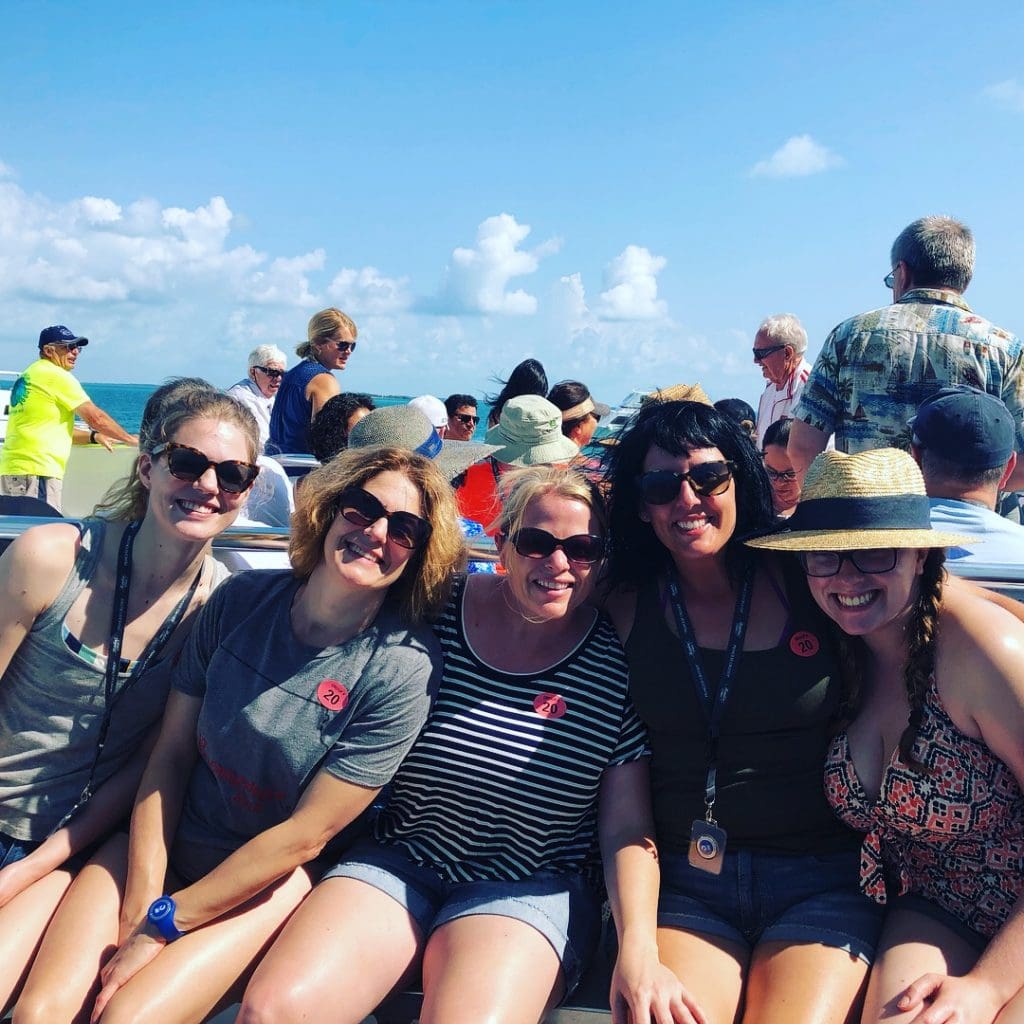 This excursion is for the adventurer in you! And your kids will love this too from zip lining in the jungle to cave tubing, you will not only learn about Belize and it's rich history but you will also experience it at it finest first hand.
The only warning I want to give about this excursion is that your cell phone will not have service at all. Also, if you want to take pictures in the caves or zip lining you will need to bring a camera or waterproof cell phone case. I did not bring either hence the few pictures I got.
The first part of your adventure is a guided bus tour to the zip line course, see the center of Belize and schools, homes and everything in between.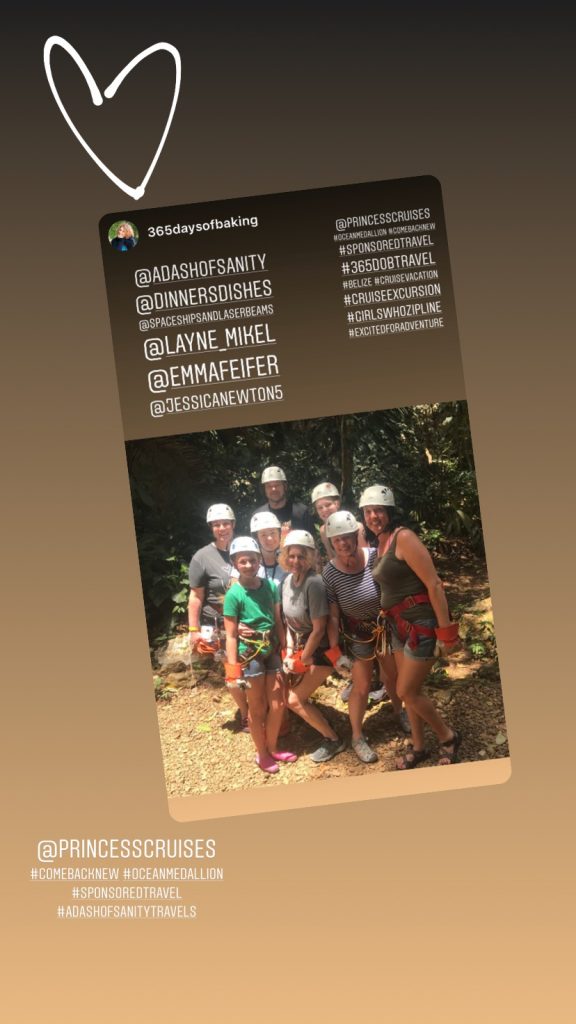 For your zip lining expereince, you start at a limestone cliff and rush across the jungle scape 500 feet across. Take in the scenery as much as you can, because it goes quickly. This zip line course is shorter than the previous ones I did but perfect for a beginner and for anyone that wants to experience multiple things in a day.
After zip lining, you get the most amazing lunch! My daughters favorite part of the meal wasn't the rice and beans, which was my favorite part but the old fashion glass Coke bottles. She drank 2 down just because she liked them and it was hot.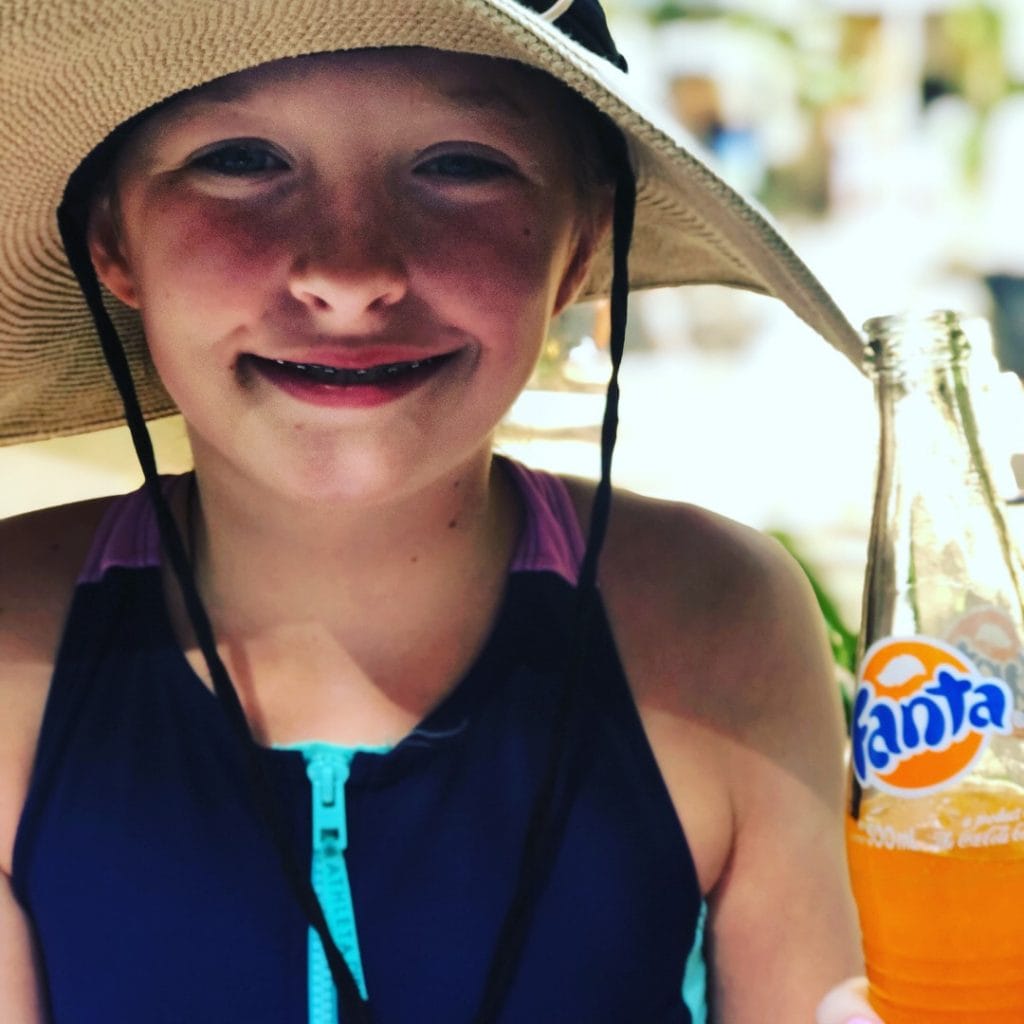 Next experience the crystal caves. This is one of the most mind-blowing and phenomenal experiences on this excursion and the entire cruise. Floating through a chamber deep underground, the walls are lined with crystals and you experience not only nature but learn the ancient history of the Mayan people. See clay pots that have been overgrown with crystal, mud pits to which was used to make clay pots and understand the country's natural resources.
You'll walk back to base camp where you'll have a chance to change clothes and shop for souvenirs, then the van takes you back to the pier. Note that you will not have time to stop anywhere else, this is an all-day excursion. Excursion Details from Princess Cruises.
What to pack:
(1) swim towel per person
swim cover
swim shoes, something we didn't bring but wish we would have. They do have them there to rent.
sunglasses and/or hat
water bottle, snacks
sunscreen
change of clothes if needed
cash $20-100 per person for tipping, souvenirs or snacks/drinks along the way. *Souvenirs were pricey here.
Excursion location: Cozumel, Mexico
TULUM MAYAN RUINS, CENOTE SWIM & LUNCH
Princess CZM-115 | Cozumel, Mexico
Hands down this were my favorite excursion, not just because Tulum is amazing to visit and rich in history but the food! Not even kidding it was the best food I had ever on a trip. Homemade tortillas, chips, and guacamole, salsa, pork and chicken, all feasted upon using homemade plates and bowls. My only regret for the meal and excursion – was we did not bring our backpacks and I was devastated to learn we would not be able to go back to the bus and grab money for tips, so that would be another piece of advice is take your bag, do not leave it on the bus!
My family had just recently been to Cozumel and visited the Mayan Temples, but every time you go, you will learn something new and fall even more in the love with the Mayan people.
The Tulum temples are ancient pre-Columbian, the Mayan kingdom sits upon 15-meter-high cliffs above the Caribbean Sea. Surrounded by breathtaking views, it is protected by the cliffs. The main temples you will see are 'El Castillo,' The Temple of the Descending God, The Temple of the Water and the Temple of the Frescos, all of these temples showcase lavish carvings and figurines and some study and observe the suns movement.
This part of the tour is hot! So make sure to take plenty of water! And wear a hat.
Once this part of the tour is done, you will jump back on the AC bus and head to the cenote.
Cenotes are naturally formed sinkhole and it is said that the Mayans used to for sacrifice and offerings to the Gods. I was shocked my daughter got in an swam in it after we learned of the cenotes history. Cenotes can be either fresh or salt water, we were able to swim in a freshwater cenote and it was amazingly clean and refreshing.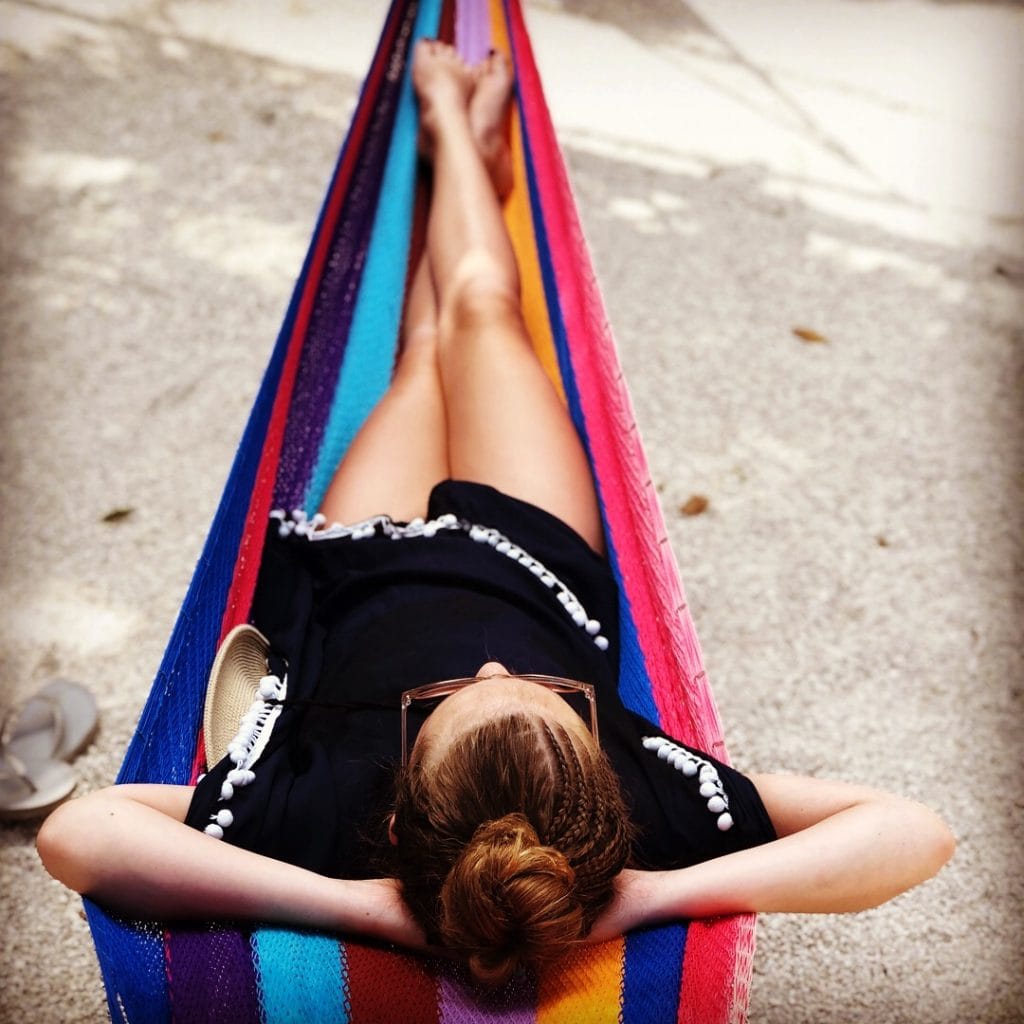 From there we kayaked to lunch, the best lunch ever! A traditional Mayan lunch, chicken pibil, pork poc-chuc and tasty side dishes served under stunning pavilions and beautiful arrangements, this literally ended the day on the best note.
You will have time to buy souvenirs after going through Tulum, note that most things are pricey because it is a high tourist area. Excursion Details from Princess Cruises.
What to pack:
(1) swim towel per person
swim cover
sunglasses and/or hat
water bottle, snacks
sunscreen
change of clothes, if you don't want to be in your swimsuit all day
spray fan water bottle
cash $20-100 per person for tipping, souvenirs or snacks/drinks along the way.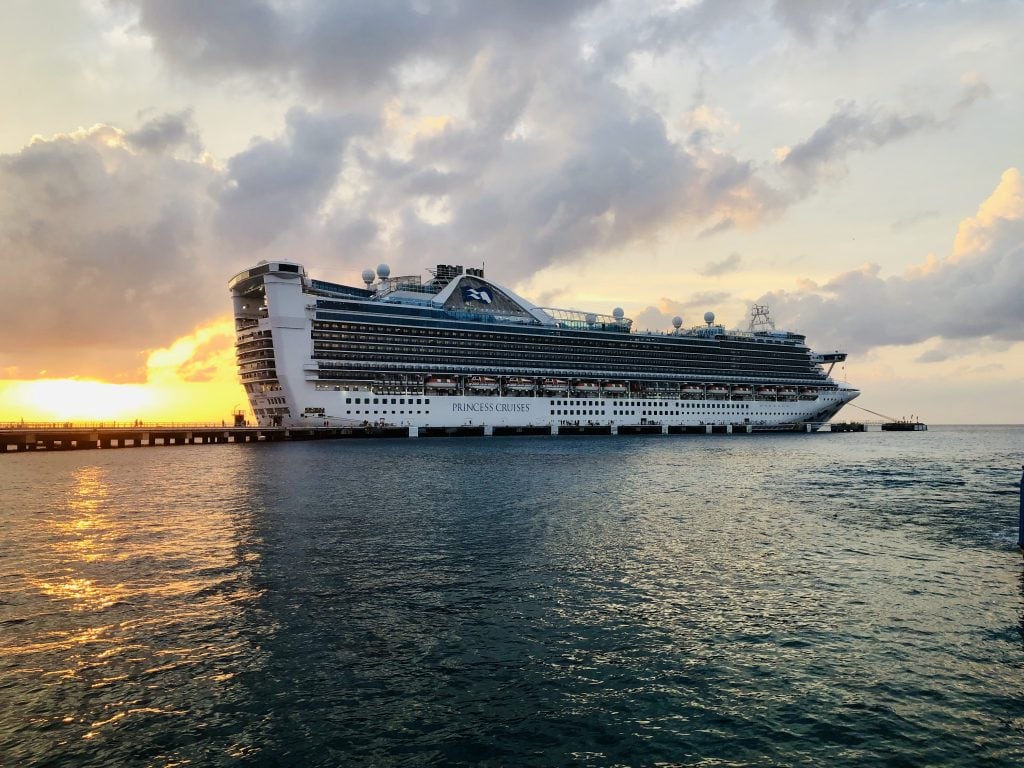 Save