BEST EVER TUNA NOODLE CASSEROLE – creamy, cheesy and completely delicious, this casserole is even adored by those who say they hate Tuna Noodle Casserole.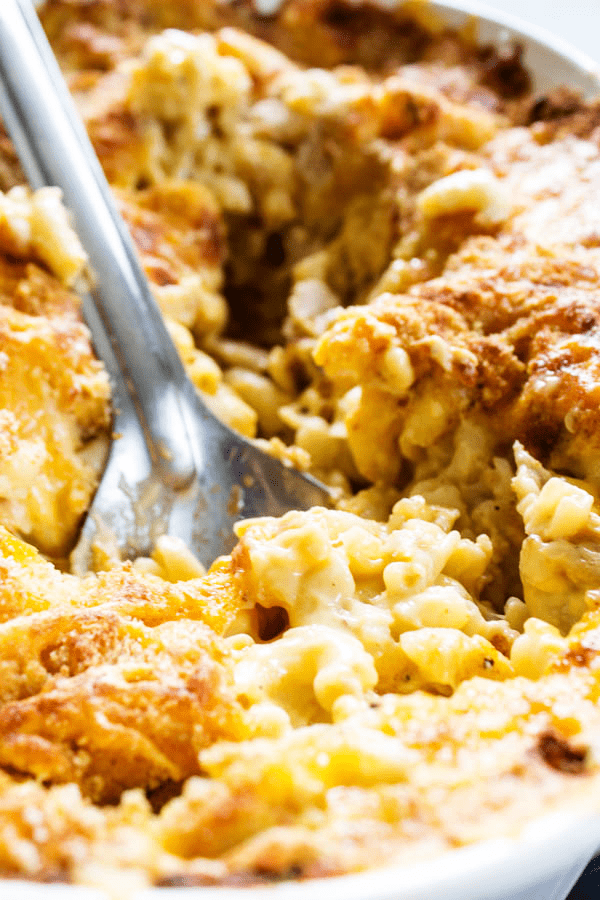 This BEST EVER TUNA NOODLE CASSEROLE is my mom's recipe and it can not be beat. In fact, every other tuna noodle casserole to me is dry and blah. Most people when I say that I am making my mom's BEST EVER TUNA NOODLE CASSEROLE state how much they hated this dish growing up and I tell them to give it a chance. Beg them more like it.
I think most of us that grew up in the 70's-80's have the idea that all casseroles are dry and crumbly noodle dishes. But my mom was the exception. Even her Tater Tot Casserole is extremely creamy.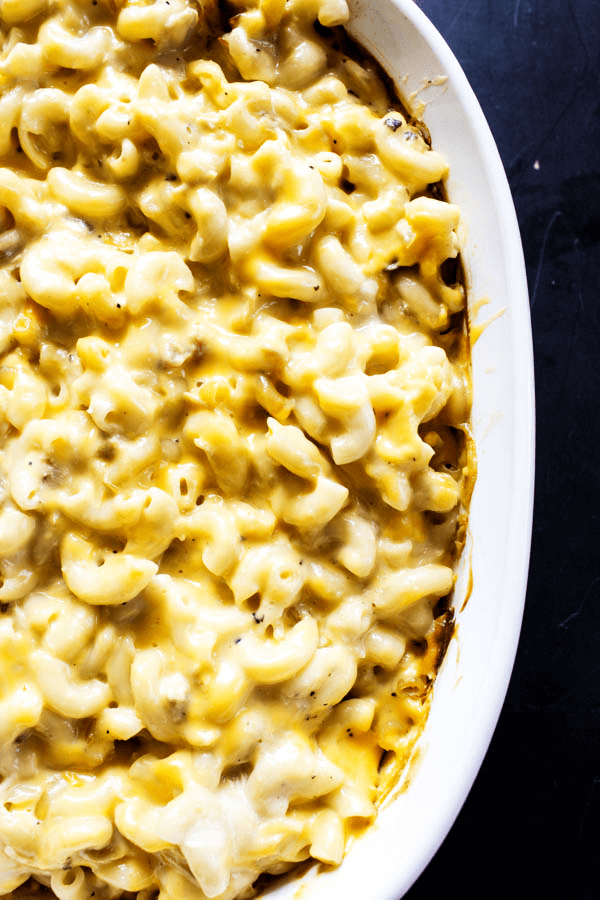 When I met my husband and told him I love tuna noodle casserole he thought I was crazy and then he had this recipe and forever changed his mind.
Fall for me is all about comfort food. Warm cheesy dishes that are full of carbs. LOL!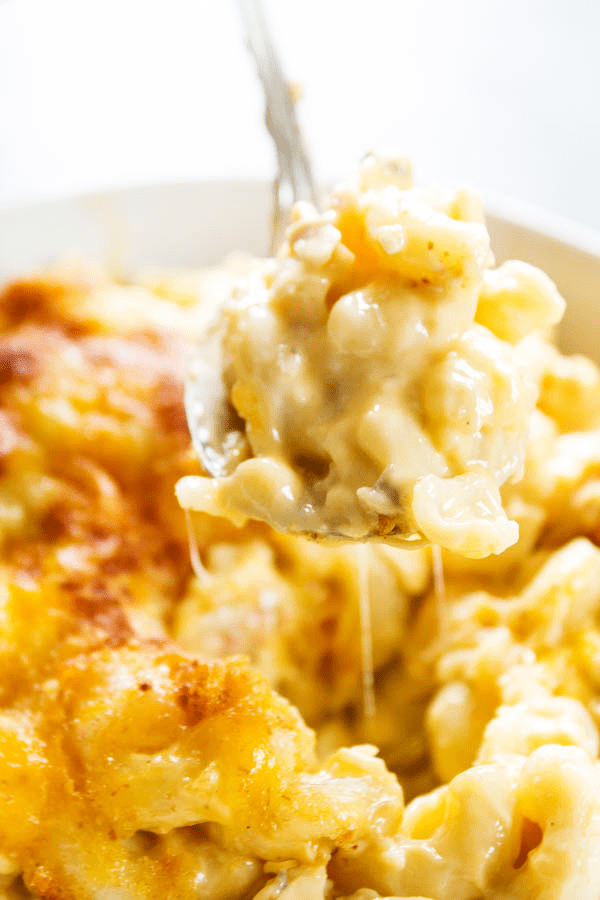 Growing up there are a few key dishes that my mom was famous for. I can name all of them. We have this BEST EVER TUNA NOODLE CASSEROLE, Tater Tot Casserole (arch nemesis), Cheese Dip, Cranberry Chicken Enchiladas (my recipe that she loves and now makes all the time), French Toast and Oreo Dessert.
The tuna noodle casserole and the oreo dessert are tied in my book as my favorite recipes from my mom. And it is about time that I share this casserole with you.
I did put my own spin on it only because my kids love cheddar cheese and I wanted to add some in it – once I did that I decided to top it with a few bread crumbs. Oh the crunchy crust with the cheesy casserole underneath made this unbelievably the most amazing casserole I have ever had.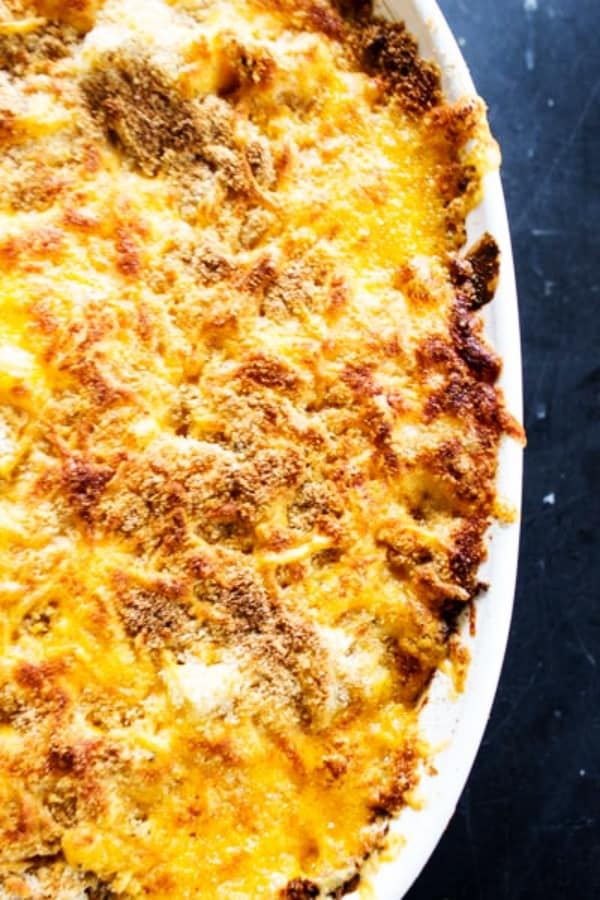 We all have childhood dishes that bring the most warm and comforting feelings and this BEST EVER TUNA NOODLE CASSEROLE is that dish for me. And while I am not a huge Velveeta fan, I don't mind making this casserole with it because well, my mom did and somethings you just should not change.
Enjoy friends my mom's recipe! Comment below one of your childhood favorite recipes and where it came from – as I would love to hear.  XOXO San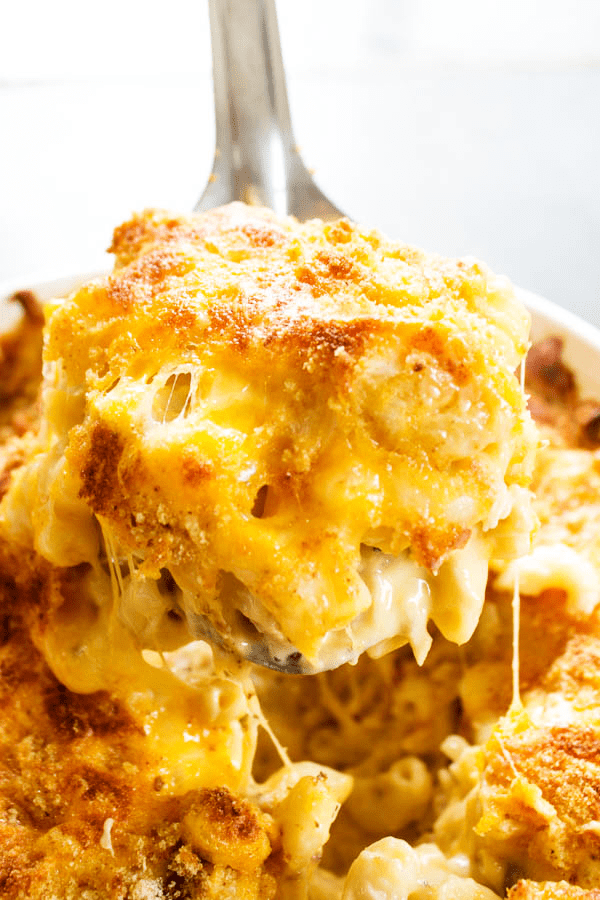 My favorite kitchen items I used to make this recipe for BEST EVER TUNA NOODLE CASSEROLE.
MIXING BOWLS:
I love having a variety of sizes of mixing bowls. From small to large, I find that having at least 3 bowls of different sizes has been an essential in my kitchen. I prefer Pyrex because of the durability.
9×13 GLASS COOKING PAN: I use glass for this recipe, you could use metal as well, but I just love being able to see the chicken and the sauce. I would recommend glass for this.
COOKING UTENSILS: A nice set of cooking utensils is essential for many of my recipes. For this biscuit dough I just love a simple basic spoon.
Don't forget to pin this recipe for BEST EVER TUNA NOODLE CASSEROLE to your favorite Pinterest board for later.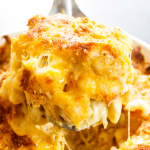 TUNA NOODLE CASSEROLE
Ingredients
2

small cans tuna in water

12

ounces

elbow noodles

1

can cream of chicken

1

can cream of mushroom

1

cup

milk

16

ounces

Velveeta cheese

1/2

teaspoon

garlic

salt and pepper

2

cups

shredded cheddar cheese

3

tablespoons

bread crumbs
Instructions
Boil noodles according to package direction, drain and rinse in cold water and set aside.

In a large mixing bow all all of the remaining ingredients and stir to combine.

Fold in noodles and pour into a large casserole dish.

Place in preheated oven and bake for 50 minutes.

Once cooked - add 2 cups shredded cheddar cheese and then sprinkle on 3 tablespoons of bread crumbs.

Turn oven to low broil.

Broil for 10 minutes or until the topping is a light golden brown.

Serve immediately and enjoy!
This post may contain affiliate links. See my Full Disclosure for further details.
Save