Thanks you to Collective Bias, Inc. and Walmart Family Mobile for sponsoring this post and inspiring such a delicious recipe. All opinions are mine alone. #DataAndAMovie #CollectiveBias
Red Velvet Cake Popcorn is sinfully delicious with white chocolate coated popcorn covered in red velvet cake crumbs.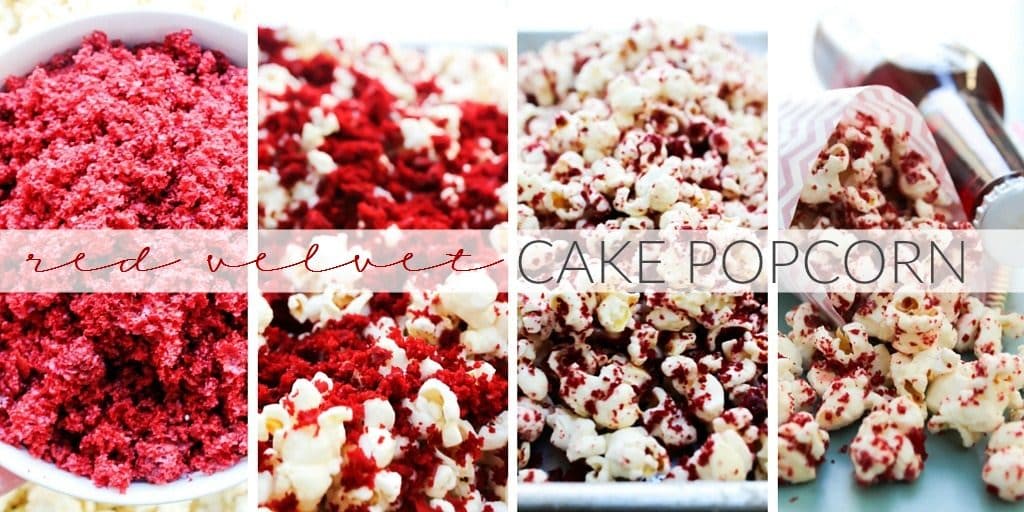 Our family loves to have movie nights together. Whether it be a mock drive-in, a trip to the theater or a rental on our own "big" screen, we love to watch movies, eat popcorn and sip on our favorite beverage of choice.
Our movie nights have recently taken a twist with our kids staring in their own homemade movies after finding out our cell phones have video cameras. There are now numerous "short" films on our phones. And well, they love to share them with their grandparents, aunts, uncles and friends. So you can imagine how many times I get on my phone to find that my memory is full, and it isn't with text messages or images of myself. It consists of selfies and important dialogue about the sky, bugs, boys at school or their recent celeb crush.
At least twice a month we have a family movie night. And there is always one star that makes an appearance: popcorn. My kids love popcorn – salted popcorn to be exact. M&M's are an added bonus. But every once in a while, I like to switch it up and surprise them with some twists. My recent favorite was Brownie Popcorn, and the kids love my classic Kettle Corn. Since in the next couple of weeks we are celebrating Valentine's, I thought it would be appropriate to have a movie night all about romance, G-rated romance of course. So I picked out a classic love story, some frufru drinks in the color of red, pink and clementine orange, and then made this Red Velvet Cake Popcorn, just look how gorgeous the red velvet cake in the popcorn.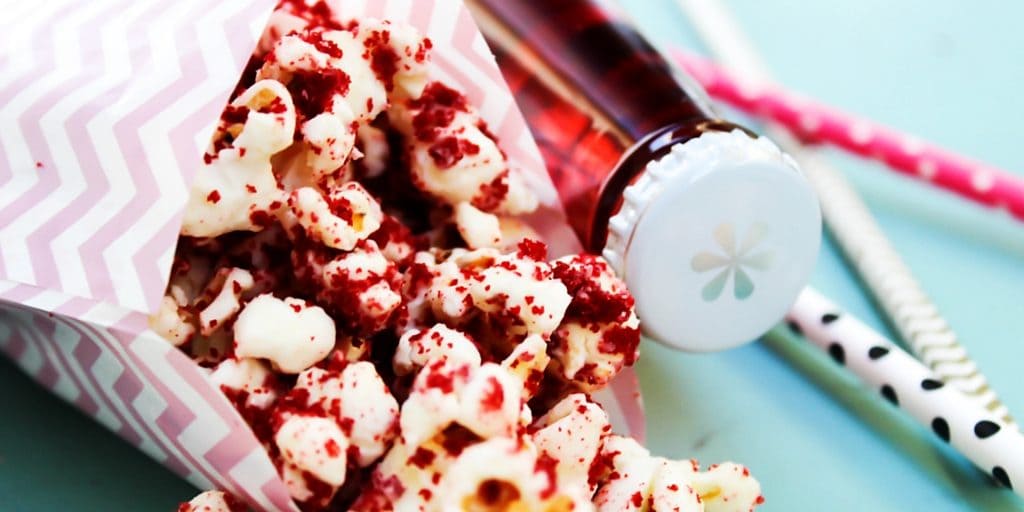 The kids loved it. They couldn't wait to dig in. I loved hearing all their yums and comments about how this was the best popcorn they had ever had.
This Red Velvet Cake Popcorn is so easy to make and ready in less than 10 minutes. Movies + easy snack = happy mom. I teased our girls that the best love story was my husbands and I's, and of course, that ended with them capturing a picture of us on their new phone.
We recently got a new phone for the kids. Yes, all 5 have to share.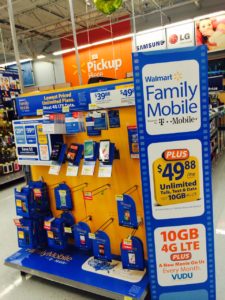 You see, we needed a phone that enabled the kids to be at home alone while my hubby and I are out on dates.
Walmart Family Mobile Plus plan, which features unlimited talk, text and data, includes up to 10G of 4G LTE data, was an easy choice for $49.88. And an added bonus is the free movie on VUDU ($7 value) every month. Sweet… another movie night that we can view on our Smart TV from our phone. We picked out the Samsung Galaxy Core Prime because of the fantastic price $79.92 (Rollback from $99.92) and its size. We could not be happier. Not only will we have the comfort of knowing the kids have their own phone to get ahold of us, I am at ease they have plenty of space to make their own movies and take selfies on their own phone. And guess what, they can text them to grandma, aunts, uncles and me any time because it's free!
So this Valentine's Day, share a batch of this Red Velvet Cake Popcorn. Whether you are snuggling up with a loved one watching a movie or just taking a sweet treat to a friend, this Red Velvet Cake Popcorn speaks love, sweet love.
Enjoy!
XOXO San
Ingredients
15-16 cups popped popcorn
2 ¼ cups white melting chocolate
3 cups red velvet cake crumbs
Directions
Add popcorn into a large mixing bowl. Melt white melting chocolate according to package directions. I heated in a small microwaveable safe bowl for 1 minute, then stir and reheated in 30 second intervals until chocolate was completely melted and creamy.
Pour melted chocolate over popcorn and stir to combine. Immediately pour coated popcorn onto a large baking sheet.
Top popcorn with crumbled red velvet cake and mix popcorn to combine. Don't mix like a cake just gently toss and turn over popcorn using two mixing spoons or spatulas until popcorn is covered. Let the popcorn sit until all the chocolate is completely hardened. Break up popcorn and serve.
Notes
https://www.dashofsanity.com/red-velvet-cake-popcorn/
Don't forget to pin this to your favorite Pinterest board for later.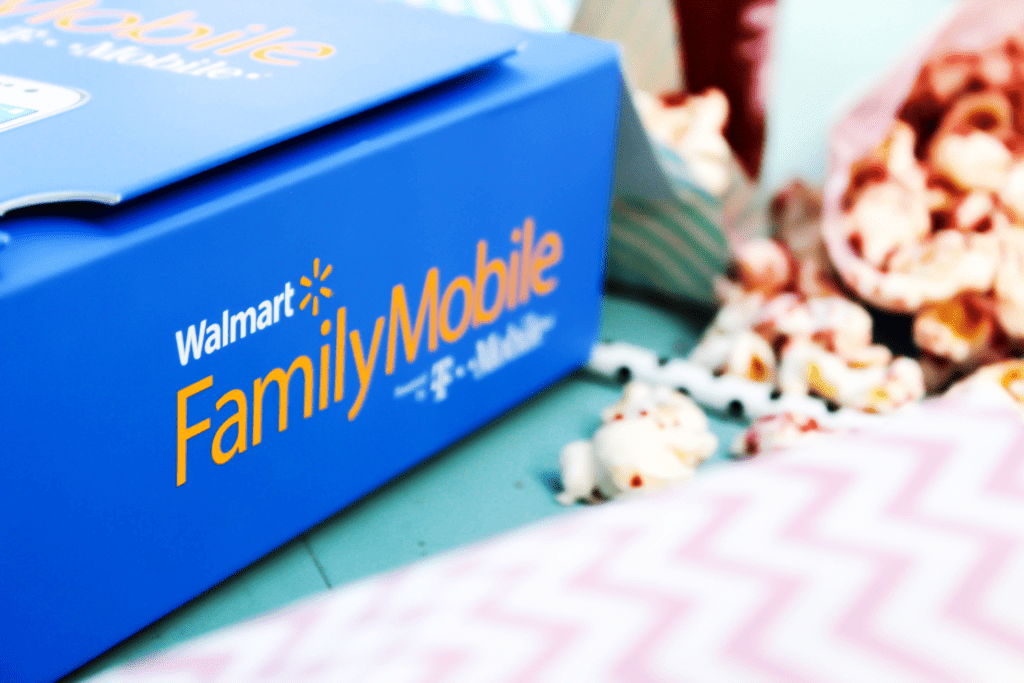 Disclaimer: All prices for phones and plans included in this post are accurate as of the date of posting; however, these prices are subject to change. Please refer to http://cbi.as/28aqc or your local Walmart for current pricing.
Save