Sponsored post written by me on behalf of Smithfield® Prime Fresh Pork. The opinions and text are all mine.
One Pan Southwestern Pork Tenderloin full of bold flavors served with roasted veggies, this simple one pan meal will become a family favorite. Simple, gorgeous and delicious this is the perfect meal to serve this holiday season.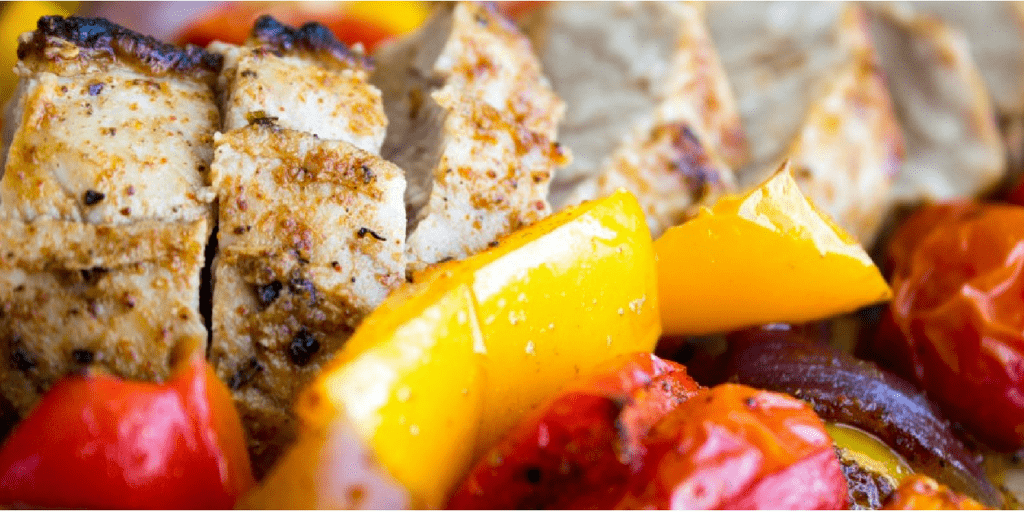 I love one-pan or one-pot meals. The main reason is the easy clean-up. This recipe requires baking everything on just one pan, including the veggies, seasonings, oil and meat, which means lots of flavor. Not only is this recipe easy but the ingredients are fresh and simple.
Whether it's on a busy school night, having friends over or trying to find a meal that is just stunning to serve during the holiday this One Pan Southwestern Pork Tenderloin is the way to go.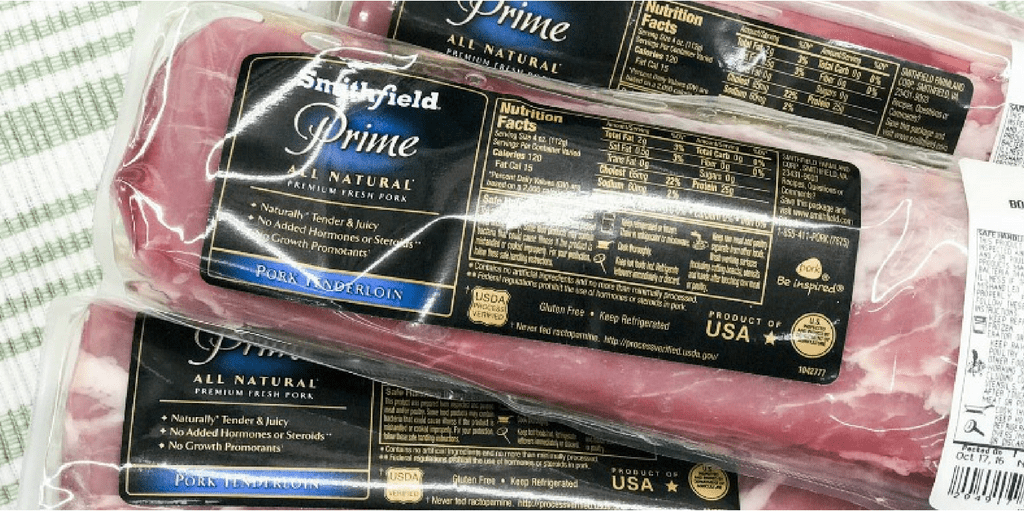 I personally loved how the Smithfield Prime Fresh Pork Tenderloin came packaged, with the tenderloin cut in half. This allowed for a 25-minute baking time rather than 45-60 minutes, just perfect for the veggies to be tender but not mushy. This was my first time to pick-up Smithfield Prime Fresh Pork Tenderloin at my local grocer. It's also easily found in the Fresh Meat Department at United grocers. "Not all pork is created equal." my friends. Smithfield is 20% more tender than other leading brands, has no growth hormones, and is made in the USA! They had many other pork products as well but my hubby just prefers the tenderness from the pork tenderloin. With the assortment that Smithfield offers like Smithfield Prime Boneless Loin, Smithfield Boneless Center Cut Loin and Smithfield Prime Extra Meaty Back Ribs, I know that we will be making a few more delicious meals with pork. $1 off Smithfield Fresh Pork item coupon is available.
While I loved the kick of the jalapeno (and so did my hubby) the kids didn't so much. But cutting the vegetables like this allowed everyone to pick what they wanted. Of course, my hubby and I ate those extra vegetables that the kids left behind.
We served the One-Pan Southwestern Pork Tenderloins with corn tortillas, cilantro and cojita cheese. You could serve the tenderloin with rice and beans as well, I am thinking this is what I will do next time. This time around, I cut up the pork tenderloin and made tacos, but most of my kids just ate it straight from their plate. My son, Cannon, loved the tenderloin. He would agree "Not all pork is created equal". I'm sure he would have eaten the entire package on his own if given the chance, meaning this will be added to our family's meal rotation.
My dad took the leftovers and was going to make a hearty breakfast the next morning, which sounded just as good. The tenderloin would pair well with some small potatoes on the baking pan, seasoned with the same Southwestern spices. Add an over easy egg and breakfast is served.
Want a fiesta but not a mess? Or looking for a simple, yet gorgeous holiday meal? Try these One-Pan Southwestern Pork Tenderloin – full of flavor and on your table in under 30-minutes.
Enjoy! XOXO San
One Pan Southwestern Pork Chops
Ingredients
Southwestern Rub

4 1/2 teaspoons Salt
4 tablespoons Brown Sugar
2 teaspoons Garlic Powder
2 teaspoons Onion Powder
1 tablespoon Smoked Paprika
1 tablespoon Black Pepper
4 teaspoons cumin
1 tablespoon chili Powder
1 tablespoon Mexican Oregano
1 red pepper, cut into 1-inch cubes
1 yellow pepper, cut into 1-inch cubes
1 orange pepper, cut into 1-inch cubes
1 purple onion, cut into 1-inch cubes
3 jalapenos, sliced
10 ounce grape tomatoes
1/4 olive oil
3 tablespoons Southwestern Rub
1 package Smithfield Prime Fresh Pork Tenderloin, approximately 2 1/4 pounds
3-4 tablespoons of Southwestern Rub, recipe above

Garnishes

Cojita cheese
Cilantro
Sour cream
Corn tortillas
Directions
Preheat oven to 425 degrees F.
Prepare Southwestern seasoning. In a small mixing bowl add all of the seasoning ingredients and stir until well combined. Set aside.
Add pork tenderloin and all of the vegetables to a large baking rimmed baking sheet. Drizzle with oil and 3-4 tablespoons of the Southwestern seasoning over the pork tenderloin and vegetables. Toss to coat and rub to cover the pork tenderloin.
Place into oven and bake until thoroughly cooked, about 25-30 minutes.
Once the pork tenderloin is fully cooked turn the oven to high broil. Broil the veggies and pork tenderloin, this will give them a nice caramelization.
Serve immediately with corn or flour tortillas, garnished with cilantro and cheese.
https://www.dashofsanity.com/one-pan-southwestern-pork-tenderloin/
Pin this to your favorite Pinterest board for later.

.

Save