HEALTHY SLOW COOKER CHICKEN TIKKA MASALA a flavorful, lightened up version of this classic Indian dish. With aromatic Indian spices, chicken, tomato sauce and coconut milk, it has become one of my favorite slow cooker meals.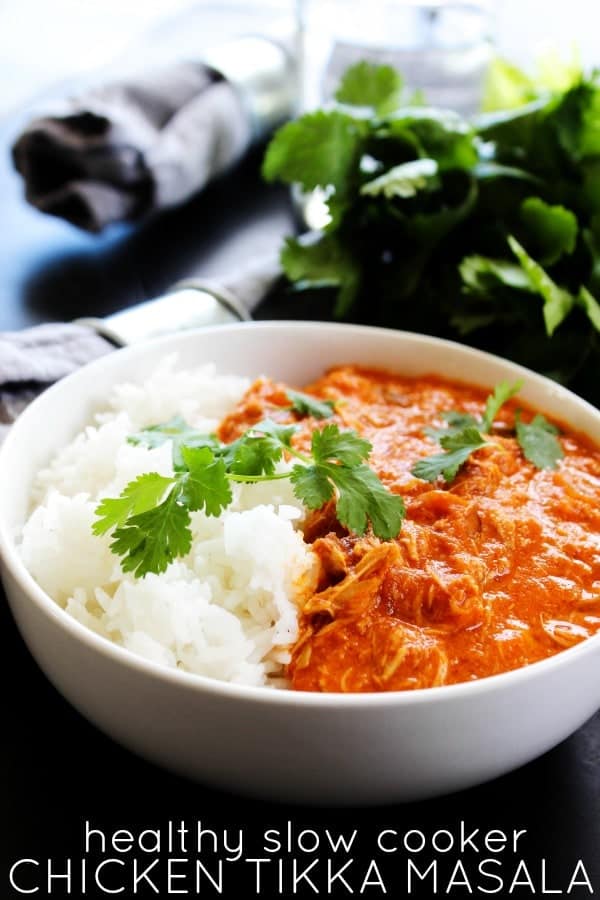 I love Indian food. Sadly, I never really had Indian food until late in life and now it is time to make up for it.
In my early 20's I travelled for my IT job, it was the first time really I ventured out to new cities on my own and tried foods I had never experience before. My favorite foodie city was Boston. While NY and San Francisco were close seconds, Boston just overall won my heart and stomach. My first very vivid memory of trying Indian food was in Boston. Looking back I think how silly I was to be intimidated by all the spices I didn't recognize but to impress a boy and a client, I decided to give it a go.
And it was in that place, a little hole in the wall in Boston I fell in the love with the spices and naan. I mean who wouldn't?!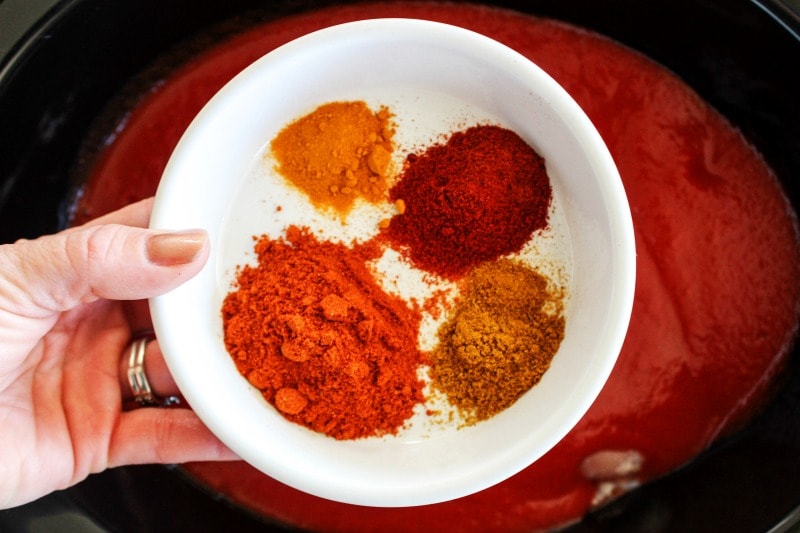 I ordered several dishes just so that I could sample them all and hands down my favorite of the night was Tikka Masala. The color was vibrant, had a nice hint of curry but not overpowering and the graham marsala was tantalizing. Chicken can be bland but this was far from that, it was loaded with flavor.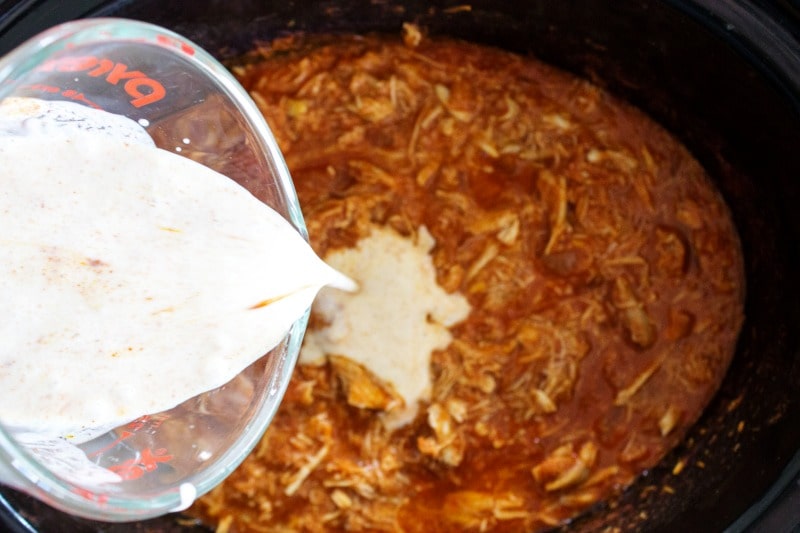 While dating my husband I found out he wasn't a big fan of Indian food, but I want to throw out there he also hasn't tried many dishes.  When we had kids, I decided that I wanted them to not to have to wait until their 20's to try Indian food, so I started out with tikka masala.
Over the year of making this dish, I found that the easiest way to make it was in the slow cooker. Typically I use sour cream or heavy cream in this dish, but I made some revisions for a friend who couldn't have dairy and I was taking her a meal after she had a sweet baby boy. I substituted the dairy with coconut milk. And it was a huge success. I would never make it any other way. I took this to my friend and not only did her family love it but mine did as well. Bonus that this recipe was a healthier version too!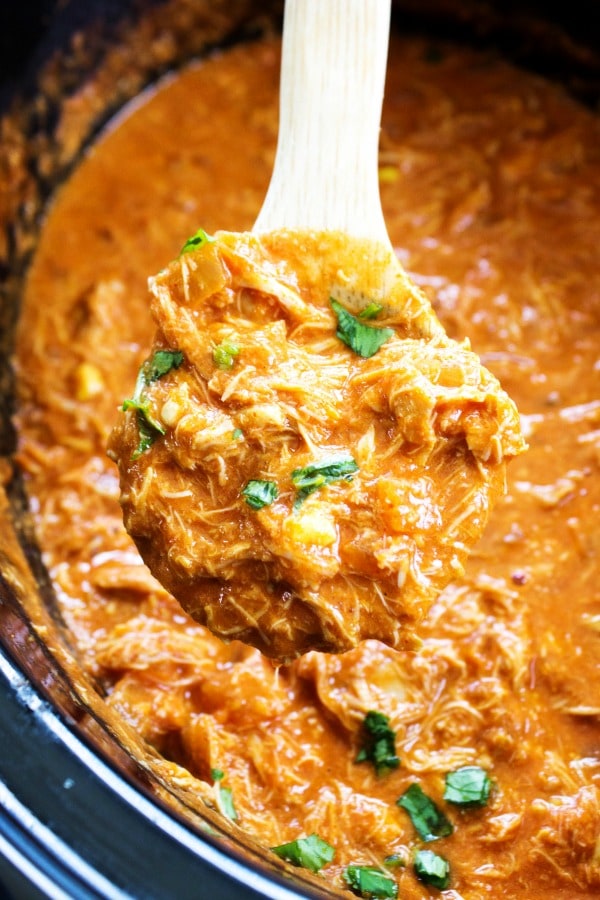 I do need to tell you it took some convincing to get my kids and hubby to try this twist and when they did everyone was happy. I loved how easy it was to throw together and especially love how much flavor was packed into it. I served it with rice and naan and well the kids devoured the naan. I love adding cilantro as a garnish and this was a nice touch not only because of the contrasting colors but added a layer of flavor, this is totally optional.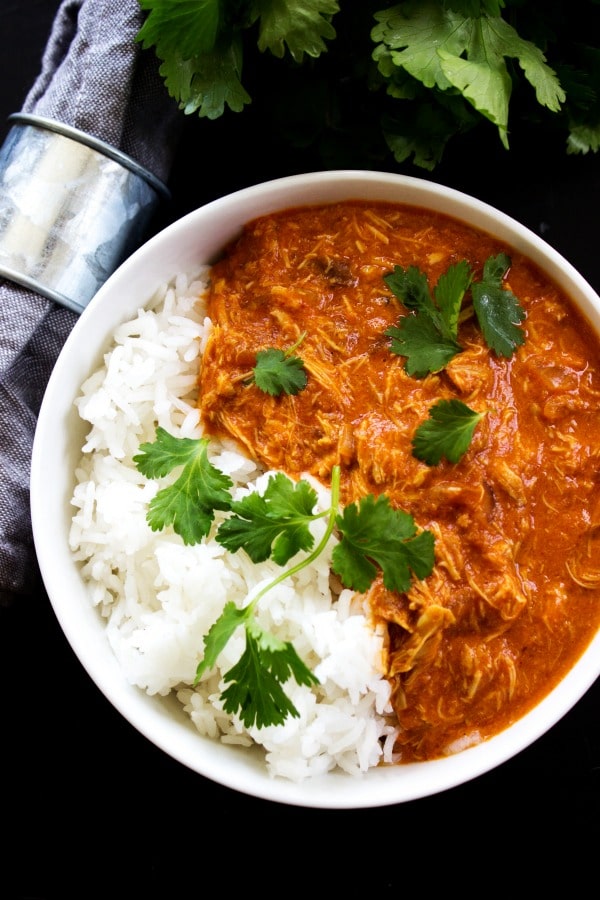 Either way, rolling into the new year, we are trying to lighten up our plates and this SLOW COOKER CHICKEN TIKKA MASALA will be a repeat on our dinner menu. Cheers to dishes with a ton of flavor, easy to make and experiencing dishes we didn't grow up with. XOXO San
My favorite kitchen item I used to make this recipe for HEALTHY SLOW COOKER CHICKEN TIKKA MASALA

.

This post may contain affiliate links. See my Full Disclosure for further details.

SLOW COOKER: I prefer my slow cooker to have a timer. This is because I always somehow forget about it. So having a timer and a lid that locks are two essential things for me when purchasing a slow cooker.

MEASURING CUPS: Nothing beats a good set of measuring cups that last a long time. I love metal measuring cups because of their durability.

MEASURING SPOONS: I have to have a metal set of measuring spoons on hand. The plastic ones just don't last long in our house thanks in large part to the garbage disposal.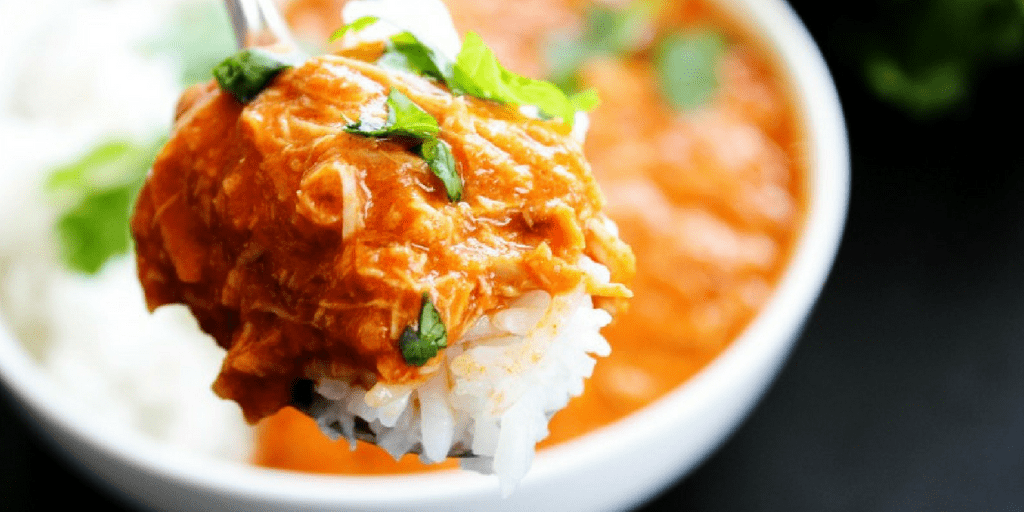 Don't forget to pin this recipe for HEALTHY SLOW COOKER CHICKEN TIKKA MASALA to your favorite Pinterest board for later.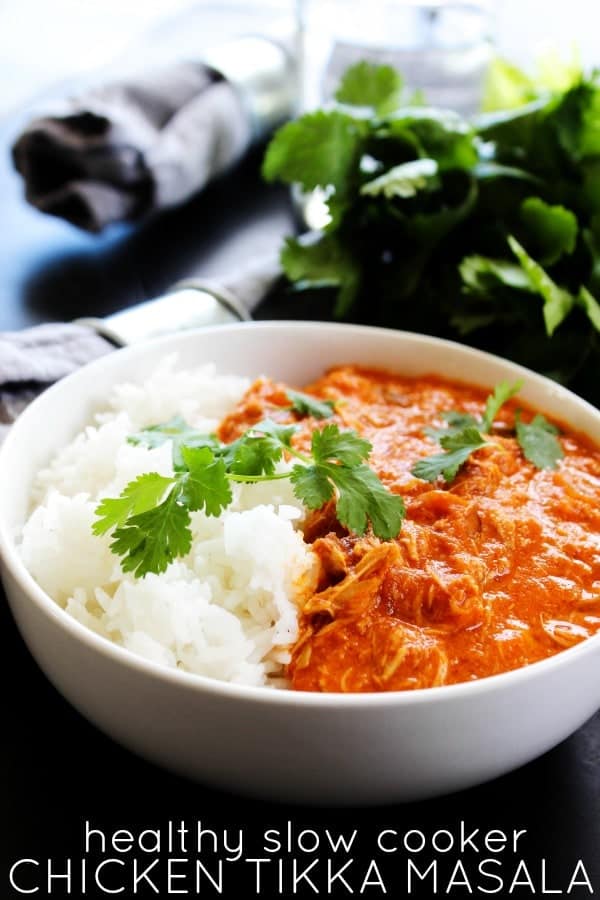 HEALTHY SLOW COOKER TIKKA MASALA
HEALTHY SLOW COOKER TIKKA MASALA - Made with aromatic Indian spices, tomato sauce, chicken and coconut milk, it's one of our favorite slow cooker meals.
Ingredients
1

yellow onion, chopped

2

lbs.

bone-in chicken thighs, skin removed

30

ounces

tomato sauce

3

tablspoons

minced garlic

1

tablespoon

freshly grated ginger

1

teaspoon

curry powder

1

tablespoon + 1 teaspoon

garam masala

1

teaspoon

paprika

1/2

teaspoon

salt

1/4

teaspoon

pepper

1/2

teaspoon

ground tumeric

3/4

cup

full-fat coconut milk

1/2

cup

chopped cilantro
Instructions
Add the onion to the bottom of your slow cooker.

Add the chicken right on top of the onion.

Pour the tomato sauce over the chicken.

Top the sauce with garlic, ginger and all of the seasonings: 1 tablespoon of the garam masala, paprika, turmeric, curry and salt.

Gently stir together the sauce with the seasonings.

Place the lid on the slow cooker and cook for 3-4 hours on high (or 6-8 hours on low).

Once it is finished cooking, using tongs remove the chicken thighs from the sauce and transfer them to a plate or cutting board. Remove the bones from the chicken and then shred all of the chicken meat. I do this using two forks and just pull the meat apart.

Once the chicken is shredded add it back to the sauce.

Stir together the 3/4 cup coconut milk and the remaining teaspoon of garam masala. Pour coconut milk into chicken and sauce.

Serve over rice or with flat bread and top with fresh cilantro.

This makes a great freezer meal!
Nutrition Facts
HEALTHY SLOW COOKER TIKKA MASALA
Amount Per Serving
Calories 333
Calories from Fat 216
% Daily Value*
Total Fat 24g 37%
Cholesterol 111mg 37%
Sodium 794mg 33%
Potassium 661mg 19%
Total Carbohydrates 9g 3%
Protein 20g 40%
* Percent Daily Values are based on a 2000 calorie diet.

This post has recently been updated from January 2017.

Save