Adding chocolate to anything makes it better. This Chocolate Whipped Cream is no exception. Spruce up your whipped topping and make it sinfully delicious.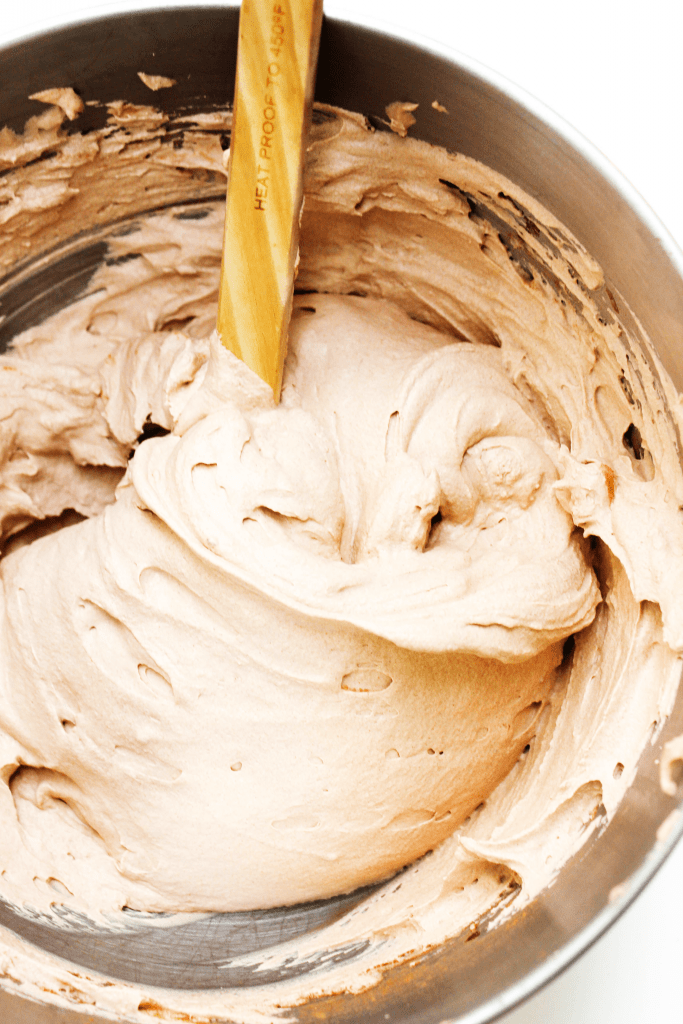 I love me some CHOCOLATE WHIPPED CREAM. And making it homemade while lethal it is insanely amazing. My kids love licking the beater, I love licking the bowl. This homemade whipped cream is great for sundaes, pie or really just devoured plain.
I love this with anything chocolate – cupcakes or even a load of sweet bread.
I really want one of those whipped cream dispensers from Starbucks and one of these days I just need to breakdown and buy one. The kids would go crazy over it as well.
There is nothing like fresh whipped cream with how fluffy it is and well you can add flavor to it, really customizing it to your liking. And really friends, why not add chocolate? I made this CHOCOLATE WHIPPED for a pie that I am creating for National Pie Day.
I literally had to make a second batch for the actual pie because the kids and I licked the bowl clean, literally. This recipe for homemade whipped cream is one of those recipes that when you make it, you will never buy store bought again.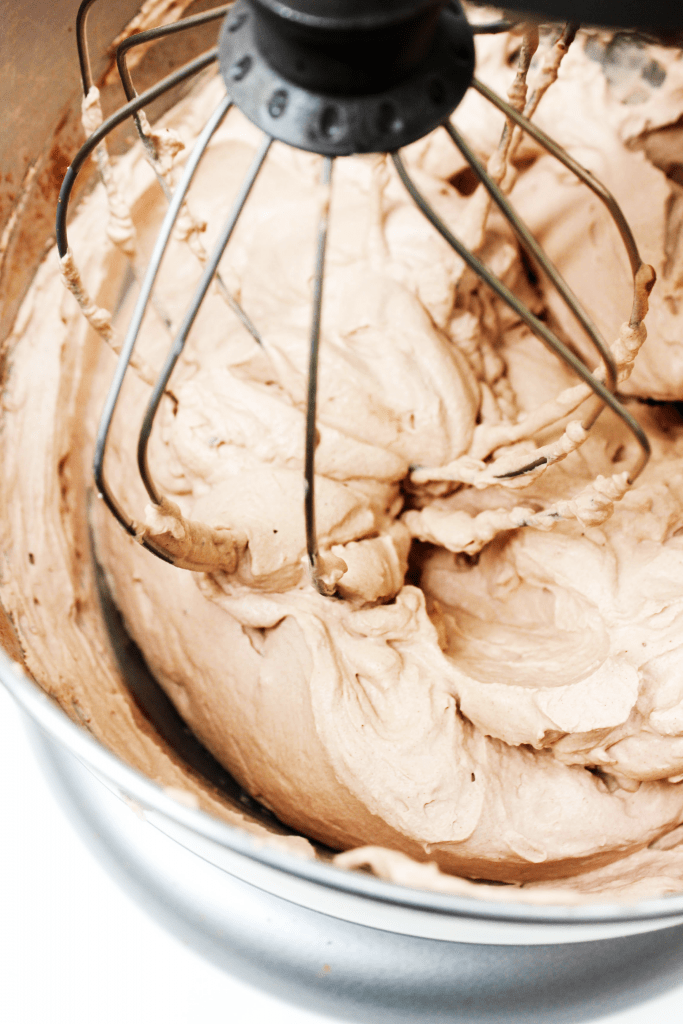 Because I was inspired for this recipe for a pie, I would suggest trying it there first. But that would be the first and then you should follow it up with cake, ice cream and your favorite warm drink.
My pie world just expanded to amazingness with this Chocolate Whipped Cream and my Chocolate Pie Crust, literally pie for life would be fine with me.

Want to check out the pie that inspired this recipe – you will totally want to make it – Mile High Fudge Brownie Pie! Enjoy friends!
XOXO San
Be sure to pin this recipe for CHOCOLATE WHIPPED CREAM to your favorite Pinterest board for later.
My favorite kitchen items to make this recipe for CHOCOLATE WHIPPED CREAM are below, you will want of few of these just for your everyday cooking.
MIXING BOWLS: I love having a variety of sizes of mixing bowls. From small to large, I find that having at least 3 bowls of different sizes has been an essential in my kitchen. I prefer Pyrex because of the durability.
MEASURING SPOONS: I have to have a metal set of measuring spoons on hand. The plastic ones just don't last long in our house partly due to the garbage disposal.
MEASURING CUPS: Nothing beats a good set of measuring cups that last a long time. I love metal measuring cups because of their durability.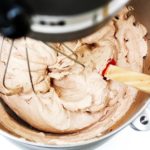 CHOCOLATE WHIPPED CREAM
Adding chocolate to anything makes it better. This Chocolate Whipped Cream is no exception. Spruce up your whipped topping and make it sinfully delicious.
Ingredients
2

cups

heavy whipping cream

6

tablespoons

sugar

2

tablespoons

cocoa poweder

2

teaspoons

vanilla extract
Instructions
Pour the heavy whipping cream, sugar,cocoa and vanilla extract into a large mixing bowl, and whisk using a large balloon whisk. I used my KitchenAid mixer and whisked on high approximately for 3–5 minutes, until the cream reaches the soft peak stage. If I did this by hand it would take me a little longer that 3 minutes that is for sure.

You can test for soft peaks by lifting the whisk straight out of the bowl and checking to see if the peak falls if it does, whisk for a bit longer. I like my peaks a little stiffer than soft so I have tendency to mix it for a minute longer, I like this before I like the look on pies and cakes. If I were to make it for hot chocolate I would do softer peaks.
Nutrition Facts
CHOCOLATE WHIPPED CREAM
Amount Per Serving
Calories 242
Calories from Fat 198
% Daily Value*
Total Fat 22g 34%
Cholesterol 81mg 27%
Sodium 22mg 1%
Potassium 44mg 1%
Total Carbohydrates 10g 3%
Protein 1g 2%
* Percent Daily Values are based on a 2000 calorie diet.
This recipe was recently updated.
Save