This post has been compensated by Collective Bias, Inc. and its advertiser. All opinions are mine alone. #GoldfishMix #CollectiveBias
These no-bake Chewy Pretzel Peanut Butter Granola Bars are simple and easy snack to make, prepared in less than 20 minutes. The kids are going to love this snack made with pretzel Goldfish crackers, honey, peanut butter, oats, rice cereal, and brown sugar, yummy!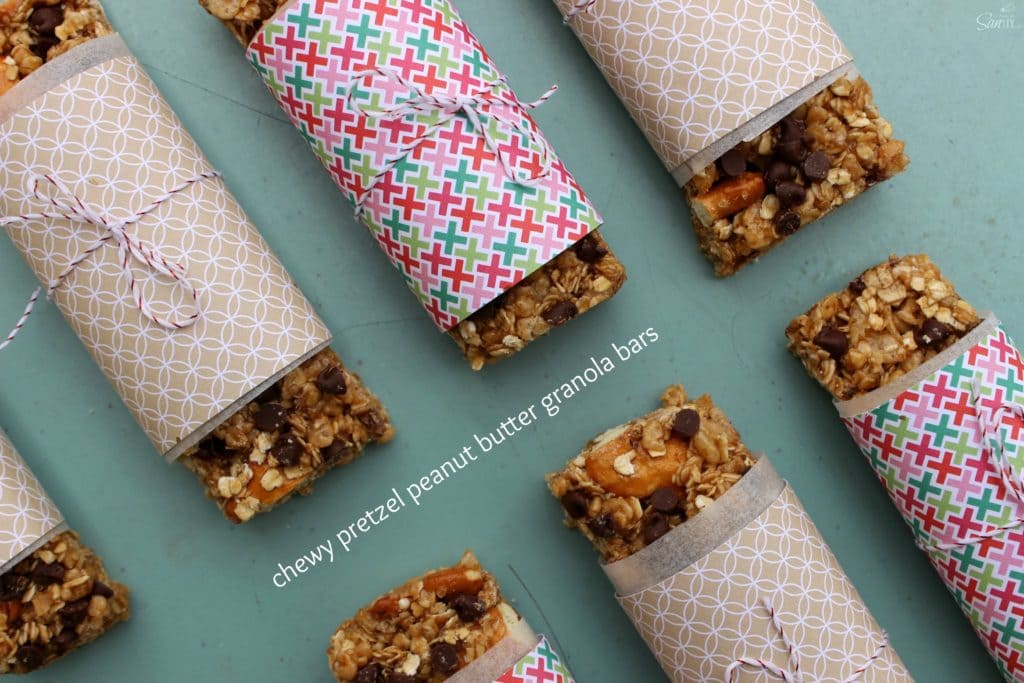 I love this time of year when the kids' after school activities are in full swing. Usually, this means I am exhausted and sick of running around in my car, but honestly, at the end of the day, when I get to watch my daughter score her first 2-points in her first ever basketball game, or hear my 4-year old constantly talk about how he is going to play soccer, it makes every practice and afternoon of running around worth it.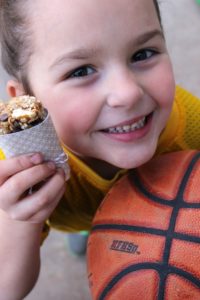 So what is a mom to do for snack when there is barely enough time to change the kids into their uniforms? Kids get tired of the fruit, fruits snacks, or crackers. This week I was inspired after my son devoured an entire bag of Goldfish crackers as a snack. That is when I came up with this idea of using their favorite snack time treat and turning it into a granola bar.
And they turned out delicious. Even my husband loved them! He said it was like eating a peanut butter and honey sandwich without all the stickiness.

While shopping at Walmart, I was able to pick up a large box of pretzel Goldfish crackers, that are currently on roll back prices! Bonus! What I love about shopping at Walmart is that things are easy to find, Goldfish crackers were located at both the front of the store and in the cracker isle. In the cracker isle, Goldfish crackers basically make up an entire section with options like cheddar, made with whole grain, pretzel, colors, and "Flavor Blasted Xtra Cheddar Crackers." Find out some other fantastic ways to incorporate Goldfish crackers into your snack time routine by following on Twitter @GoldfishSmiles or Facebook.com/goldfishsmiles.
If you're looking for an easy snack for the upcoming soccer or basketball game or need a new treat to give the kids after school, try these delicious Chewy Pretzel Peanut Butter Granola bars. Your kids (and you) will love this tasty snack!
Enjoy!
XOXO San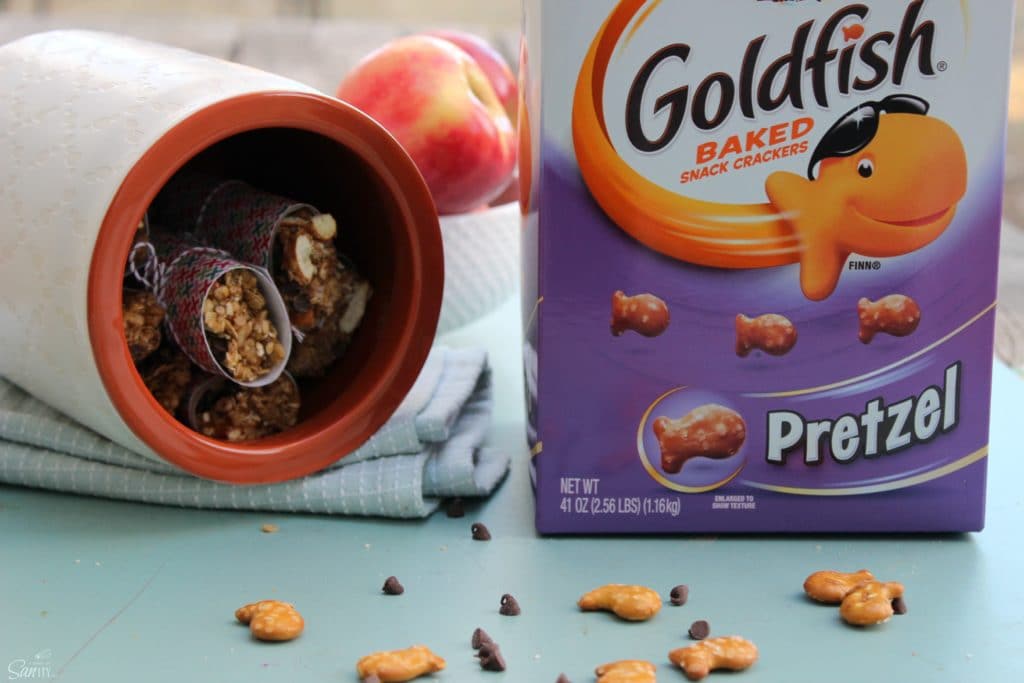 Chewy Pretzel Peanut Butter Granola Bars
These no-bake Chewy Pretzel Peanut Butter Granola Bars are simple and easy to make, prepared in less than 20 minutes.
Ingredients
1/3 cup unsalted butter
1/3 cup smooth peanut butter
1/2 cup honey
2/3 cup light brown sugar
3 ½ cups quick oats
1 ½ cups crispy rice cereal
1 ½ cups Pepperidge Farm Pretzel Goldfish
1 teaspoon vanilla extract
1/3 cup mini semi-sweet chocolate chips
Directions
Spray 9" x 13" baking pan with cooking oil or line pan with parchment paper; set aside.
In a large bowl, stir together oats, rice cereal, and Pepperidge Farm Pretzel Goldfish.
In a medium sauce pan over medium-high heat, add butter, peanut butter, honey, and brown sugar.
Bring to boil, stirring occasionally. Reduce the heat to low and simmer for 3 to 5 minutes until the sugar dissolves, stirring often.
Remove from heat and stir in vanilla.
Pour the peanut butter mixture over the cereal and stir with a wooden spoon or a spatula until the cereal is evenly coated.
Pour the granola mixture into the prepared pan, scraping the sides of the bowl to get all of the granola into the pan. Sprinkle with mini chocolate chips. Using a wooden spoon or spatula, press the granola onto the pan and really pack it down.
Let set for at least 2 hours.
Cut into 18 bars. To get 18 bars cut 6 bars going across the width, all the way across the pan, then cut each strip into 3, 4-inch sections. Wrap bars in parchment paper or buy parchment paper treat packages - I like these the best.
Store in an air-tight container for up to 2 weeks, but trust me, they won't last that long.
https://www.dashofsanity.com/chewy-pretzel-peanut-butter-granola-bars/
Save