Oatmeal Pancakes – a simple breakfast the whole family will enjoy. Add everything into the blender, cook on your griddle and voila, you have some of the best pancakes you'll ever make.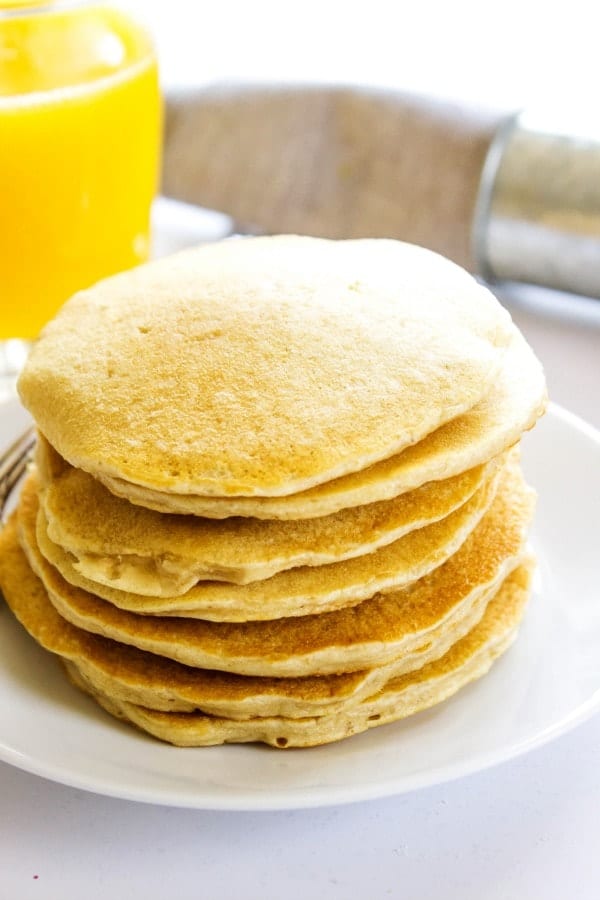 My kids love pancakes in the morning; besides crepes, it's their most requested breakfast item. They love them so much we will even make them for dinner. And these Oatmeal Pancakes are one of my favorite recipes for my kids morning favorite.
In our house, my son Aiden is known as the pancake king. He makes some of the best pancakes I have ever had. Naturally, I thought it would be fun to have a pancake throw-down. So I needed to perfect my homemade pancake recipe, to ensure a victory.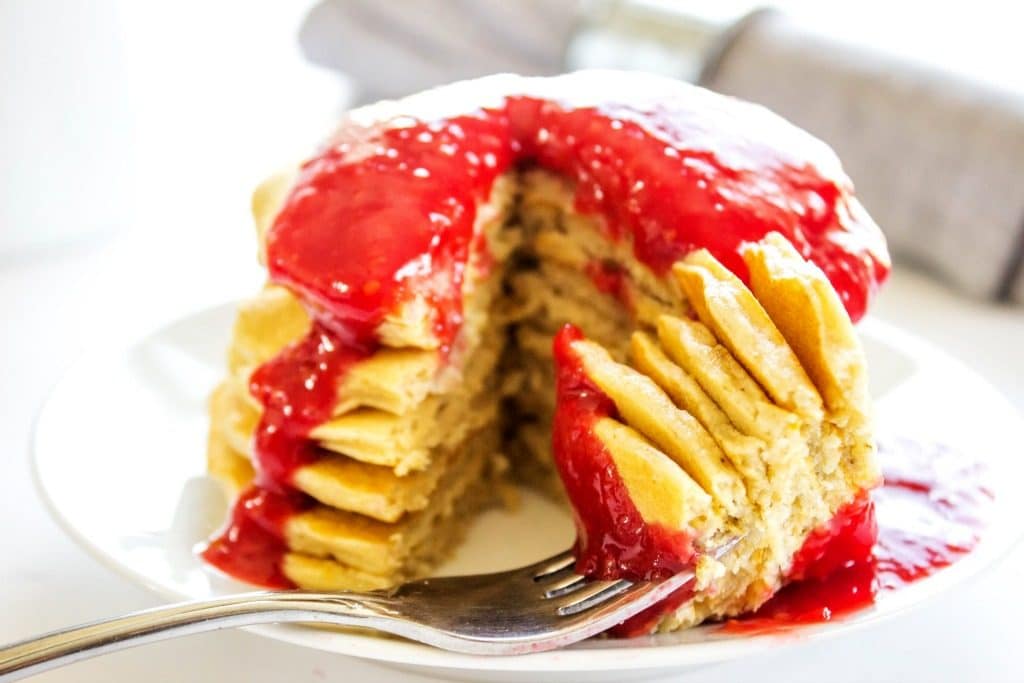 These Oatmeal Pancakes are going to be the flapjack recipe that brings me the win! I just know it. And another great thing about these pancakes is that you can make large batches – triple or double the recipe – and freeze the already cooked pancakes for later. To warm them up, just stick them in the toaster and you have an easy, homemade pancake breakfast without bringing the blender, griddles and everything else out. Easy, right!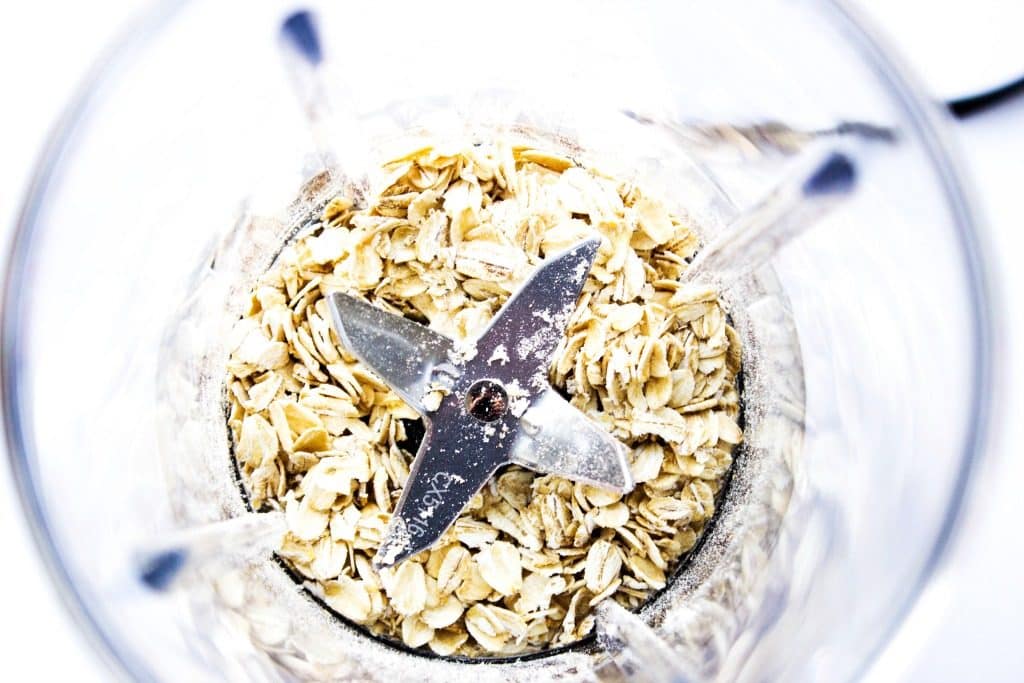 These pancakes have a great nutty flavor from the oats and more of a hearty texture. I love using my NutriBullet Select to make these pancakes, and of course, Raspberry Peach Sauce to go with them. Really you can make any sort of sauce or syrup to go with this oatmeal pancake recipe. I even just prefer plain with butter or peanut butter.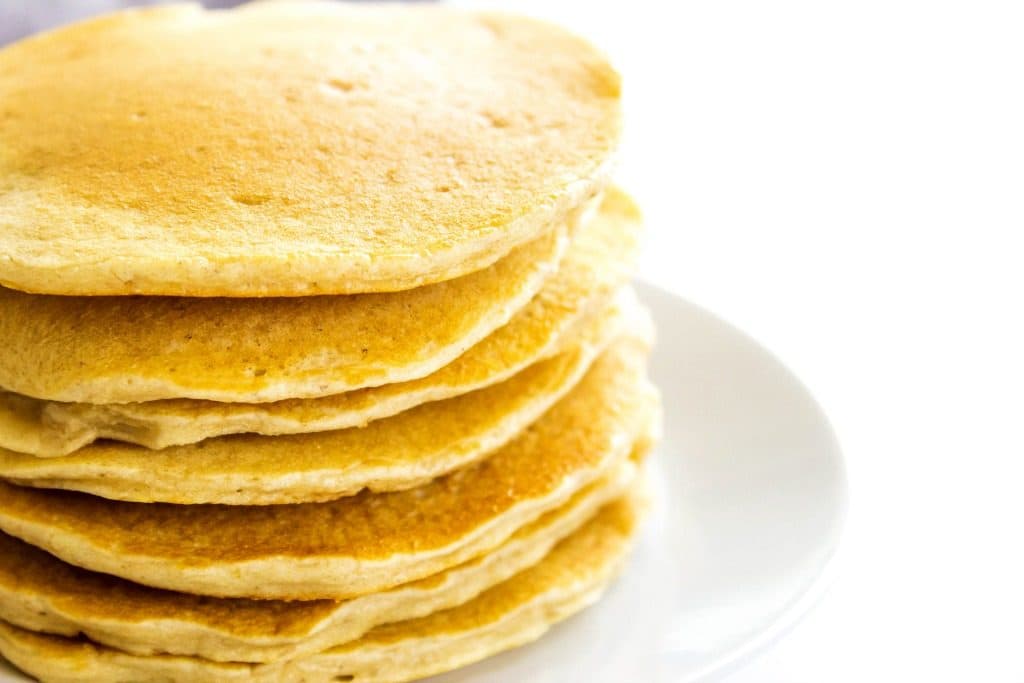 These Oatmeal Pancakes are soon to make me the winner of the McCollum Kitchen Thrown-Down – Pancake Addition. Tune in soon for the winner. Until then, whip up a batch of these SIMPLE OAT PANCAKES – your whole family will enjoy them. XOXO San
My favorite kitchen items to make this recipe for Oatmeal Pancakes are below, you will want of few of these just for your everyday cooking.
This post may contain affiliate links. See my Full Disclosure for further details.
Pots: So I am a total pan snob after having an assortment of brands in our cupboard over the years. After getting some Calpho pans on sale at my local grocer, I won't try anything more. They are affordable and durable – a win, win in our home.
Measuring Cups:
Nothing beats a good set of measuring cups that last a long time. I love metal measuring cups because of their durability.
Measuring Spoons: I have to have a metal set of measuring spoons on hand. The plastic ones just don't last long in our house partly due to the garbage disposal.
Don't forget to pin this recipe for Oatmeal Pancakes to your favorite Pinterest board for later.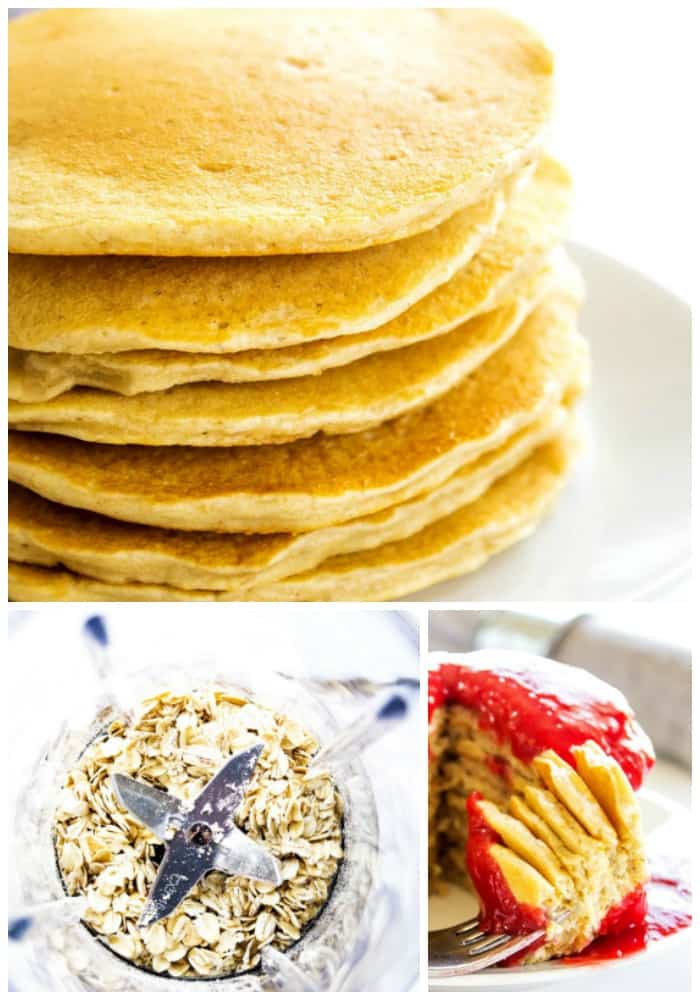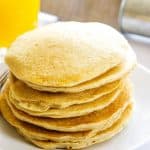 OATMEAL PANCAKES
Oatmeal Pancakes - a simple breakfast the whole family will enjoy. Add everything into the blender, cook on your griddle and voila, you have some of the best pancakes you'll ever make.
Ingredients
1/2

cup

all-purpose flour

1/2

cup

rolled oats

1

tablespoon

white sugar

1

teaspoon

baking powder

1/2

teaspoon

baking soda

1/2

teaspoon

salt

3/4

cup

buttermilk or milk

if you use milk your pancakes will be thin, but still tasty

2

teaspoons

vanilla extract

2

tablespoons

vegetable oil
Instructions
Place oats into blender, I used the NutriBullet Select.

And pulse until oats have become like flour, a fine powder.

Add flour, sugar, salt, baking powder & soda and pulse until combined. Add remaining ingredients and blend until smooth.

Heat a lightly oiled griddle or frying pan over medium high heat. Pour or scoop the batter onto the griddle, using approximately 1/4 cup for each pancake. Brown on both sides, serve hot with

Raspberry Peach Sauce

or your favorite syrup.
Nutrition Facts
OATMEAL PANCAKES
Amount Per Serving
Calories 67
Calories from Fat 27
% Daily Value*
Total Fat 3g 5%
Cholesterol 1mg 0%
Sodium 149mg 6%
Potassium 71mg 2%
Total Carbohydrates 8g 3%
Protein 1g 2%
* Percent Daily Values are based on a 2000 calorie diet.

Save