Best Ever Brownie Frosting and I am not messing around. It is seriously the best!
Get yourself ready to lick the bowl clean.

My dad made this Best Brownie Frosting recipe all my life, as long as I can remember. I always thought because of this frosting recipe that the whole entire brownie recipe was homemade. But then later on when I asked him for the recipe he told me that he used Ghiaradelli brownie mix and then just made the frosting. I was shocked. I thought the entire recipe was homemade. But you know what it didn't matter his brownies are the BOMB! Off the hook. Crazy amazing! Just like my Fudge Brownie No-Bake Cheesecake which is hard to beat.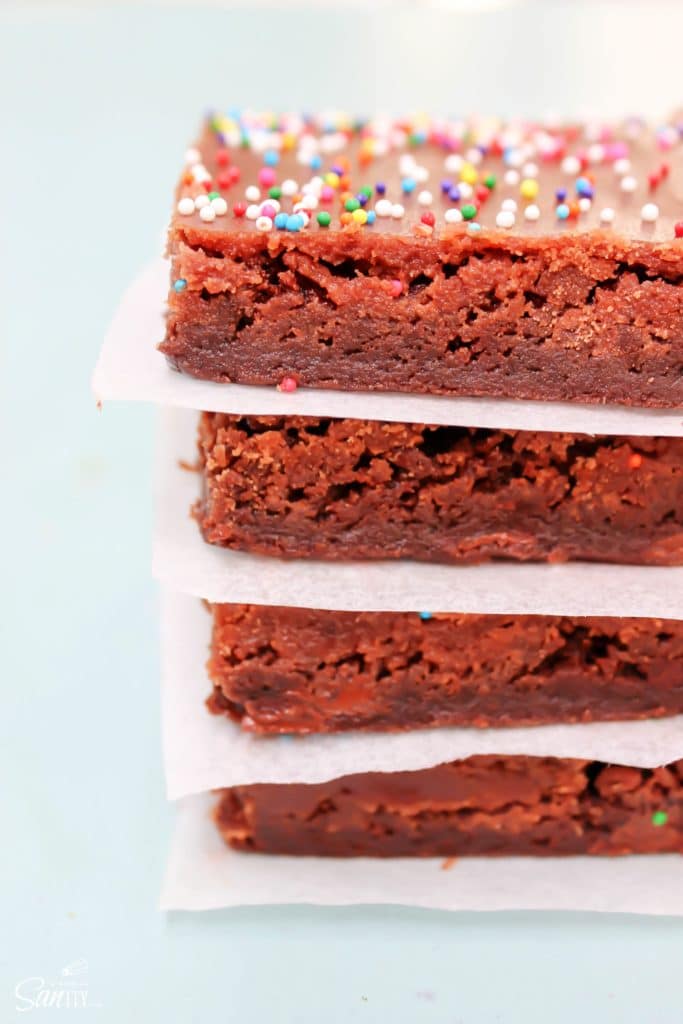 And so I have carried on his tradition of making the best brownies ever by topping any and all of my brownie recipes with this Best Ever Brownie Frosting.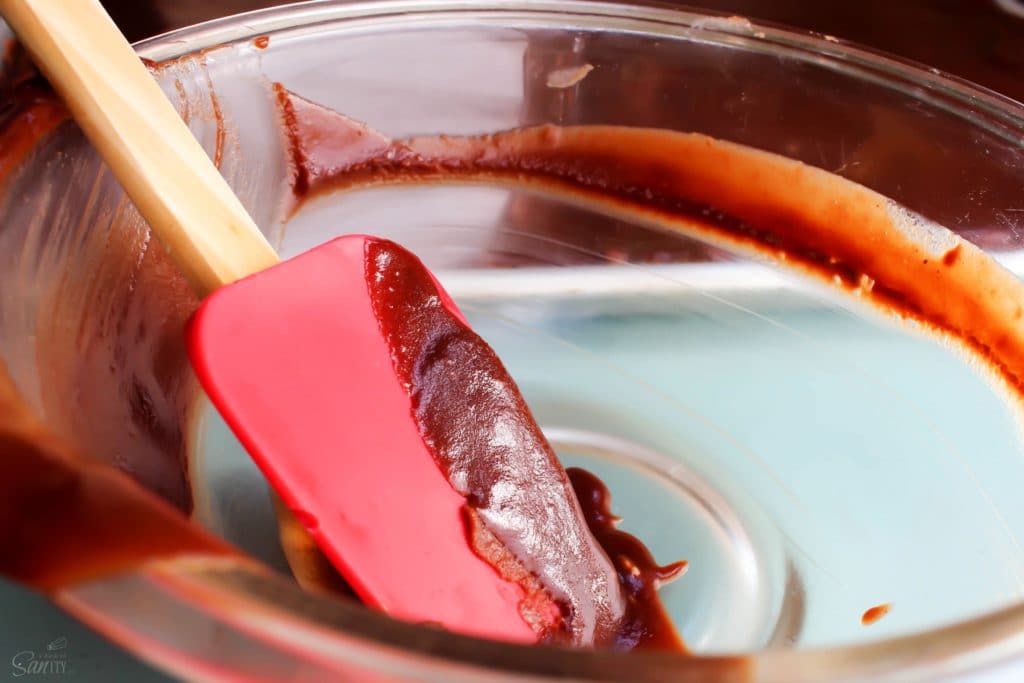 When I made it a couple of weeks ago and told him I was going to blog about it, he was racking his brain trying to remember where he got the recipe and then he remembered from our friend Jean Vilhauer. I was not at all surprised Jean has some of the best dessert recipes, like Pumpkin Bars. He said that he thought she got it from a Poudre River Cook Book, I need that cook book now! Because if they made this brownie frosting recipe I can't imagine what else is in there. I am sure it is made of gold none the less.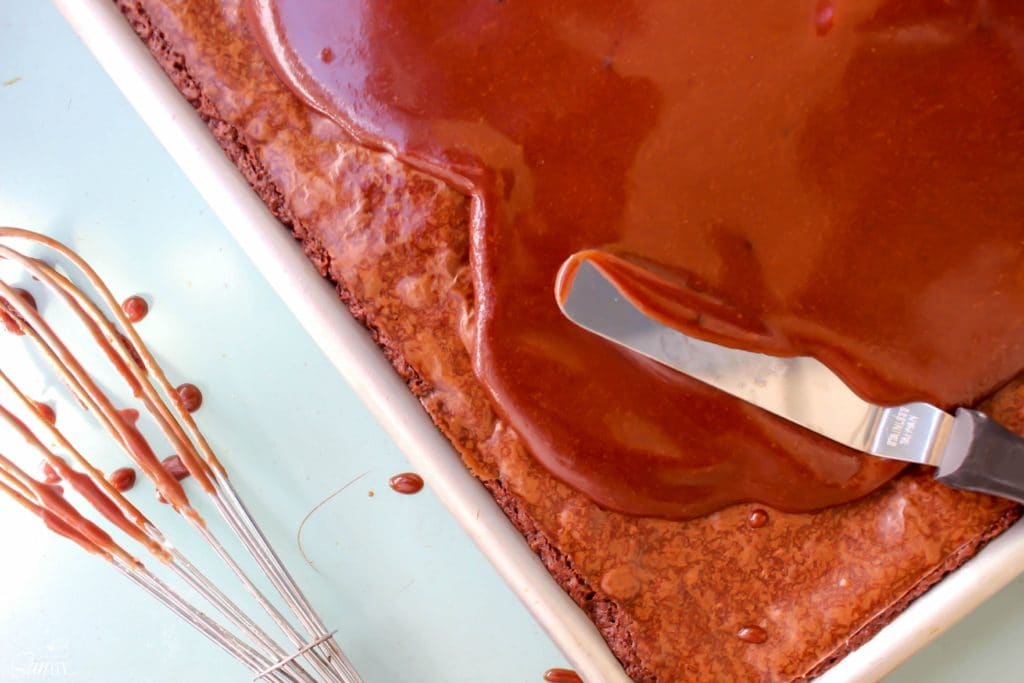 But friends take the 5-10 minutes that it takes to make this frosting recipe…so worth it!
Enjoy!
XOXO San
Don't forget to pin this to your favorite Pinterest board for later.

Best Ever Brownie Frosting
Ingredients
1 cube butter, ½ cup
6 tablespoons buttermilk
4 tablespoon cocoa
1 tablespoon vanilla
3 3/4 cup powdered sugar (1lb.)
Directions
In a medium glass mixing bowl add butter and cover with a plate and heat butter for 1 minute in the microwave. Remove from microwave and remove lid. Stir in vanilla and buttermilk, place back in the microwave and heat for 30 seconds, stir, then heat for another 30 seconds, stir, heat for 30 seconds and stir and then heat for another 30 seconds.
Remove from microwave and stir in cocoa and powder sugar, until well combined. Place back in the microwave and heat for 30 seconds, stir. Heat for another 30 seconds and stir, repeat 1more time if needed, until frosting is smooth and there are no clumps. Pour over brownies, and spread evenly. Let frosting cool and harden.
https://www.dashofsanity.com/best-ever-brownie-frosting/
Save