This is the BEST EVER BROWNIE FROSTING and I am not messing around. Rich and fudge like this frosting it is mouthwateringly delicious! Get yourself ready to lick the bowl clean.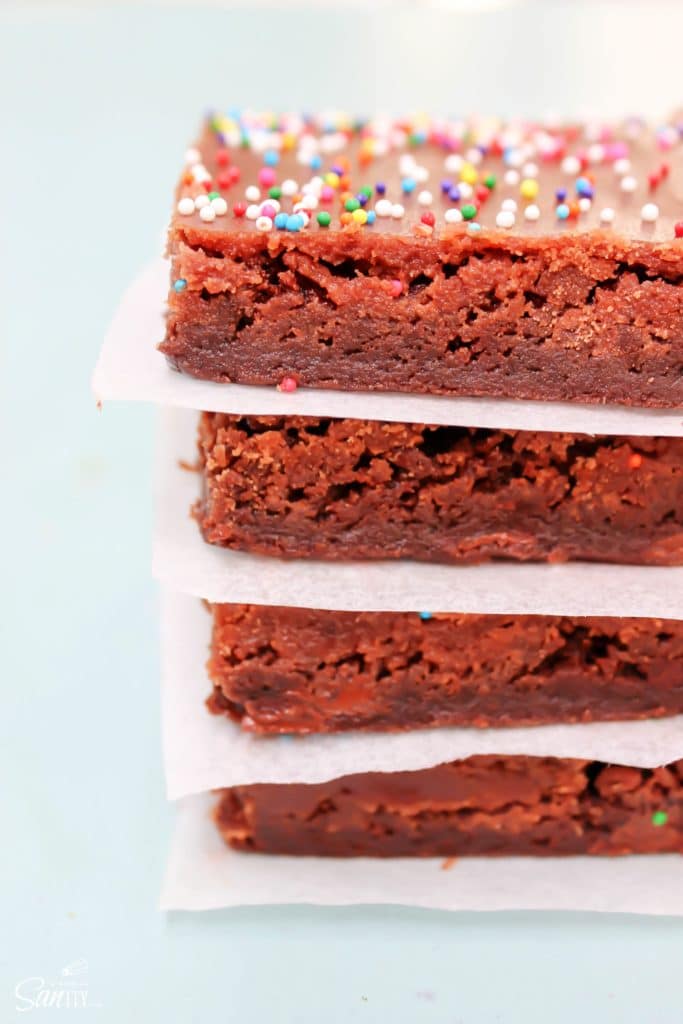 My dad made this Best Brownie Frosting recipe as long as I can remember. I seriously have never had a brownie that was better than my dads. When I got into college, a time in my life where brownies were made weekly I decided it was time for me to learn my dad's ways. I hadn't asked before then because I was intimidated making anything from scratch.
When I called and asked my dad for the frosting recipe he was excited that I wanted to make them. When he told me the frosting was made in the microwave I was even more excited because then I knew I had less of a chance of messing it up. I continued by asking him for his brownie recipe, and that is when I was given shocking news. My dad used a brownie mix! WHAT???
Honestly, I was shocked, how could this be? Why, why on earth did I think they were homemade? Because they were my dad's brownies. He said he always just used Ghiradelli brownie mixes and then made homemade frosting to give it that homemade taste. Well, it is the frosting that makes it oh, so amazing! His brownies to me are still the bomb and can't be beaten.
Since then I have used Ghiradelli brownie mixes and just like my dad's brownie frosting, my Fudge Brownie No-Bake Cheesecake can't be beaten.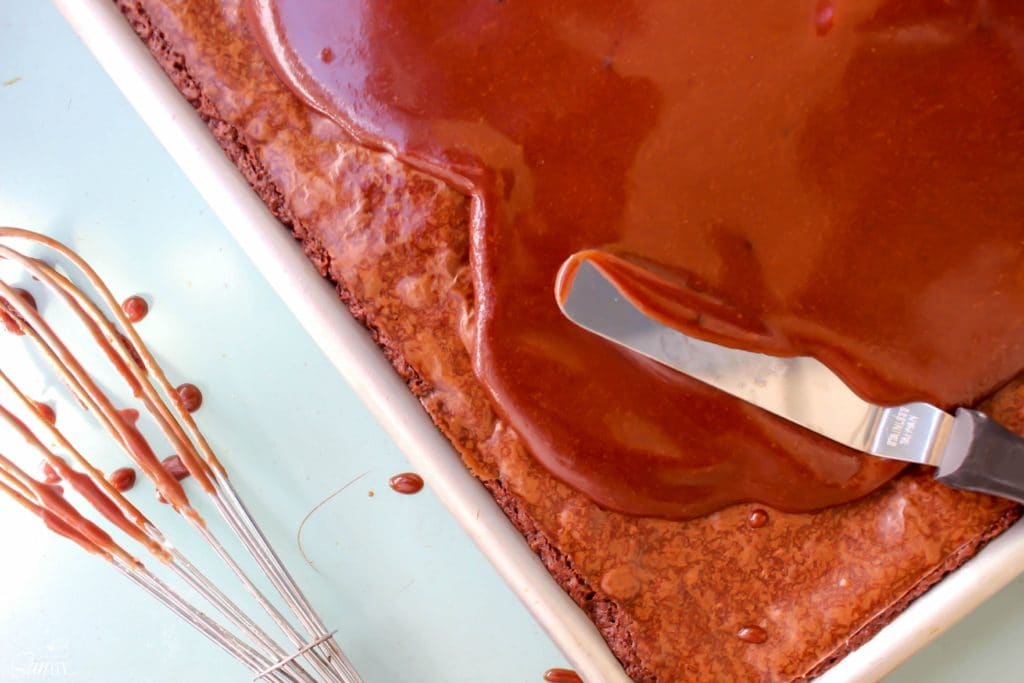 I have continued to make my dad's brownies throughout the year. And everyone loves this BEST EVER BROWNIE FROSTING. So while I would top a chocolatey brownie with anything else, you could add sprinkles on top of this chocolate frosting, my girls sure love them this way.
How do I make icing for brownies? You can make several variations of frosting for brownies, I love this recipe for BEST EVER BROWNIE FROSTING especially with the ease of the recipe. You could also use a nice buttercream frosting or another fun topping is chocolate whipped cream.
How do you make chocolate frosting? Depending on which frosting recipe you choose, it may require a hand mixer, microwave or stove topping cooking, whisk and proper measure tools. See below for recommendations.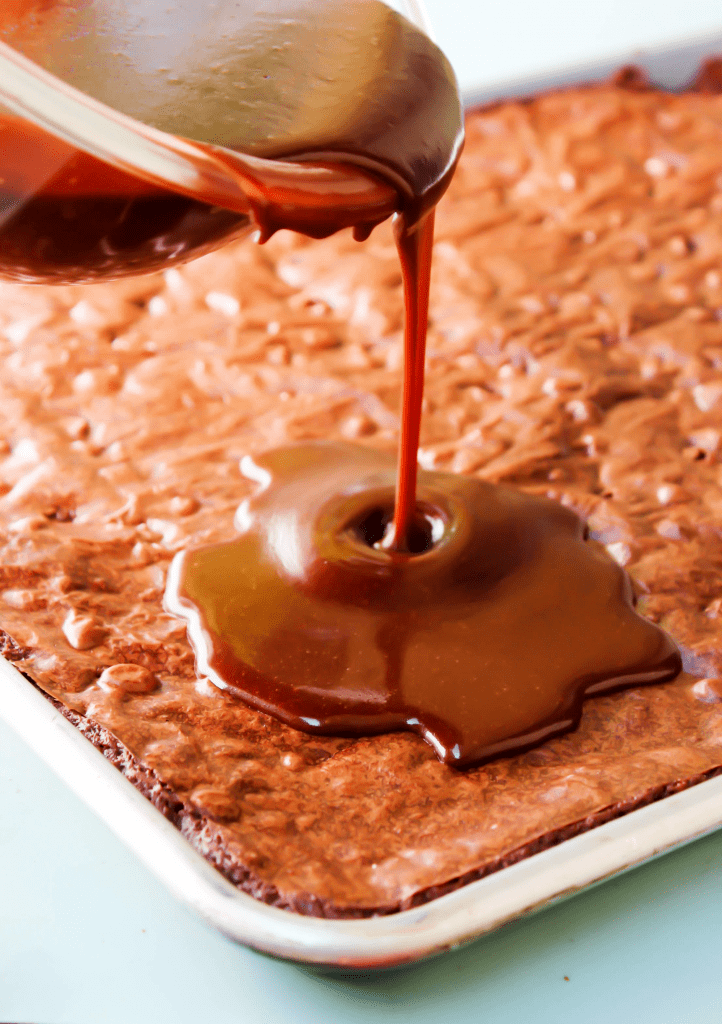 I had to know where my dad got this recipe for brownie frosting, I mean he is a fantastic cook but he has never just made up a dessert recipe, he does make a lot of savory dishes but sweet ones he always has a recipe. I was not surprised at all when he said he got the recipe from Jean, one of our longtime family friends. Jean really does have some of the best dessert recipes. I am completely obsessed with her recipe for Pumpkin Bars.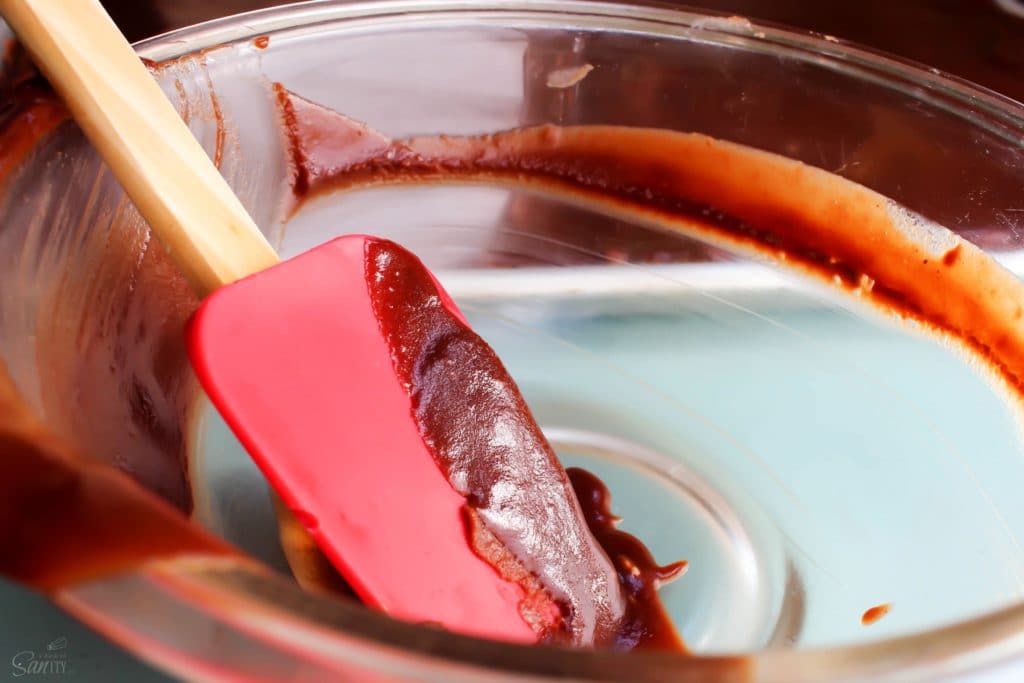 I can't wait for you to take the few minutes to make this brownie frosting recipe the next time you whip up a batch of brownies, even if the brownies themselves aren't from scratch. Seriously brace yourself you will lack self-control and lick the entire bowl clean, as I do every single time. Enjoy! XOXO San
Don't forget to pin this recipe for BROWNIE FROSTING to your favorite Pinterest board for later.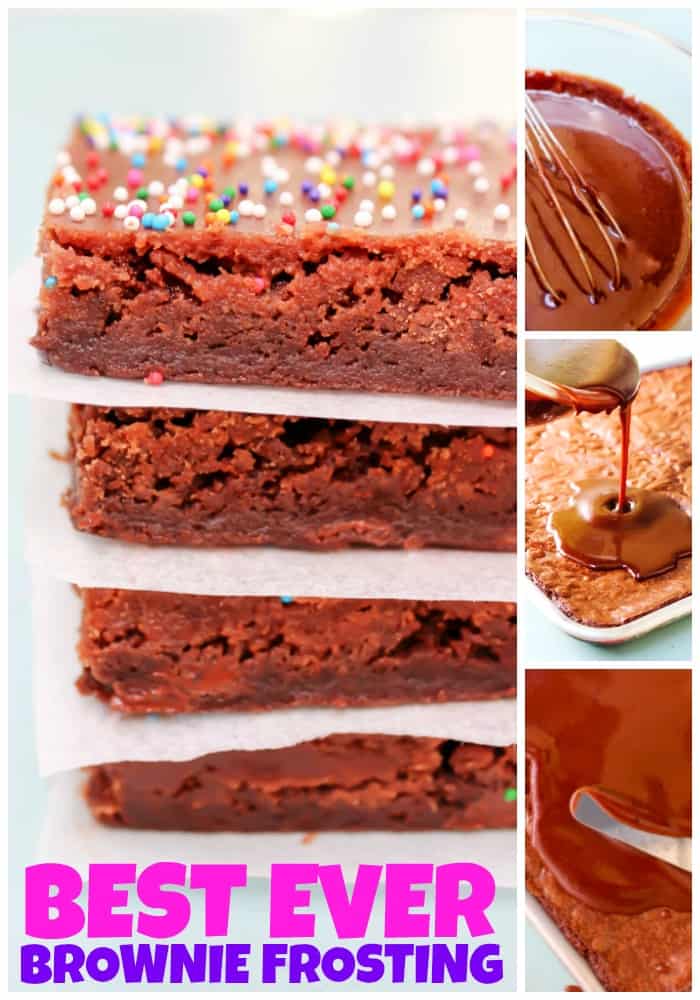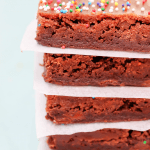 BEST EVER BROWNIE FROSTING
This is the BEST EVER BROWNIE FROSTING and I am not messing around. Rich and fudge like this frosting is mouthwatering delicious!
Ingredients
1/2

cup

butter

6

tablespoons

buttermilk

4

tablespoons

cocoa powder

1

tablespoon

vanilla

3 3/4

cups

powdered sugar

also equals 1 lb.
Instructions
In a medium glass mixing bowl add butter and cover with a plate and heat butter for 1 minute in the microwave. Remove from microwave and remove lid. Stir in vanilla and buttermilk, place back in the microwave and heat for 30 seconds, stir, then heat for another 30 seconds, stir, heat for 30 seconds and stir and then heat for another 30 seconds.

Remove from microwave and stir in cocoa and powder sugar, until well combined. Place back in the microwave and heat for 30 seconds, stir. Heat for another 30 seconds and stir, repeat 1more time if needed, until frosting is smooth and there are no clumps. Pour over brownies, and spread evenly. Let frosting cool and harden.
Nutrition Facts
BEST EVER BROWNIE FROSTING
Amount Per Serving
Calories 112
Calories from Fat 36
% Daily Value*
Total Fat 4g 6%
Cholesterol 10mg 3%
Sodium 38mg 2%
Potassium 17mg 0%
Total Carbohydrates 19g 6%
* Percent Daily Values are based on a 2000 calorie diet.

This post has recently been updated from it's original posting date of Sept 2015.

Save