This is a sponsored post written by me on behalf of Reese® Hearts of Palm.  See my Full Disclosure for further details.
ARUGULA AND HEARTS OF PALM SALAD – this Brazilian inspired salad is rich with flavor and dressed in a light, sweet lemon vinaigrette.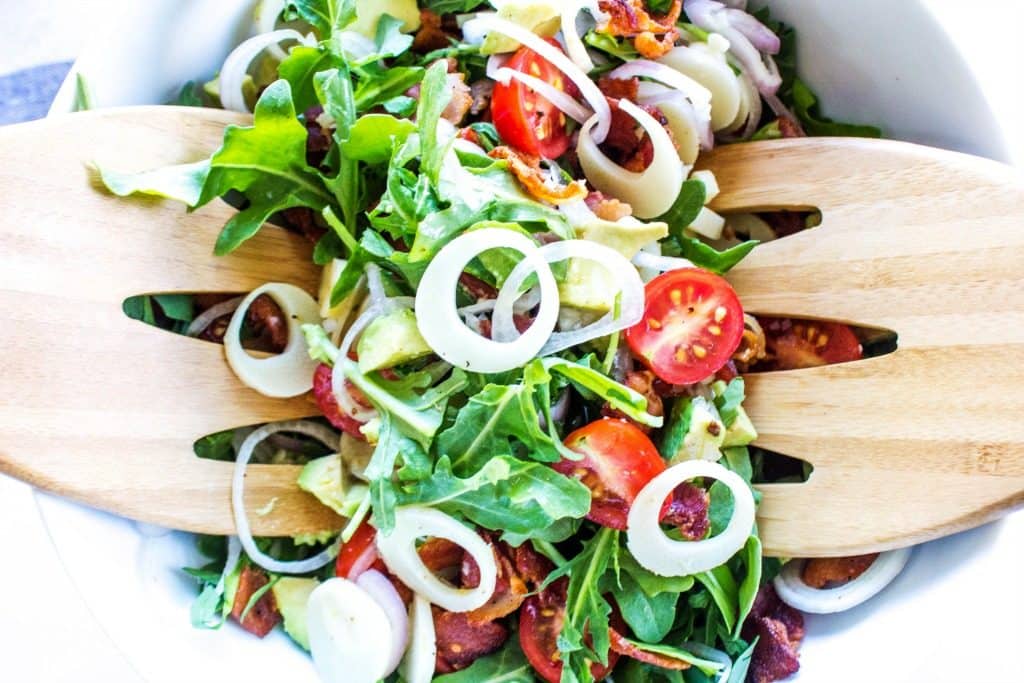 I love being inspired by different ingredients, creating and making dishes that are out of our family's normal eating routine. It's dishes like this ARUGULA AND HEARTS OF PALM SALAD that keep me excited about trying new food and flavor combinations.
What I find fun about creating fresh salads that aren't your average chopped salad is that friends and family just go crazy over them.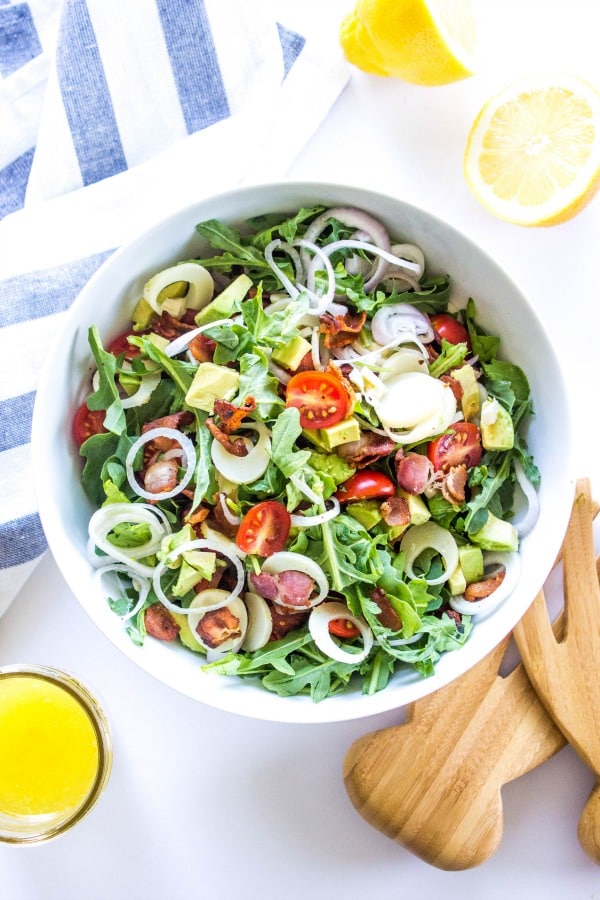 I've only ever had hearts of palm in a salad at a Brazilian inspired restaurant called Rodizio Grill. We only go there on very special occasions due to the fact that we all typically overeat. While my hubby sticks to the all you can eat meat, I stick to the salad bar. There is a large variety of salads – one with hearts of palm. Since I had never tried them, I was intrigued. With tomatoes and a lemon vinaigrette, this salad was a delightful surprise. Once I learned this tropical harvested vegetable has health benefits like being low in cholesterol, rich in potassium and containing Vitamin C, I was so excited. In addition, they can be cooked a variety of ways. Not only do they make a great crunchy and slightly sweet addition to your salads, they are a great pizza topper too! I can't wait to see what else we'll do with it.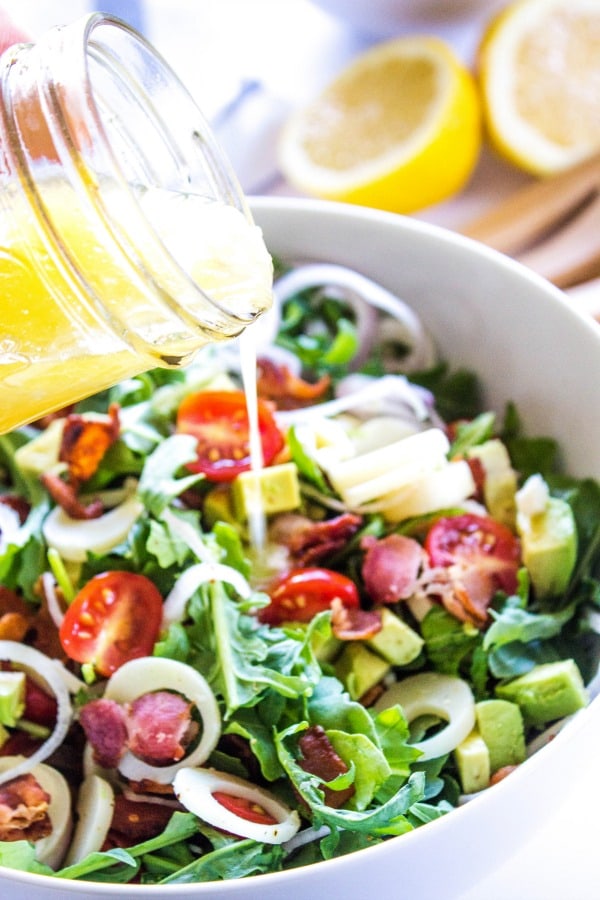 When I picked up some Reese Artichoke Hearts for our favorite Spinach Artichoke Dip, I grabbed the Reese Hearts of Palm as well. I really never pick up any other kind of artichoke hearts besides Reese's because of the quality. And I appreciate the Reese Heart to Heart Kitchen campaign, the idea of the kitchen being the heart of the home because it's where families cook, create memories and share meals together like this ARUGULA AND HEARTS OF PALM SALAD.
Try Reese Hearts of Palm and Artichoke Hearts! Download the Ibotta app to earn rebates on Reese products. Visit bit.ly/ReeseIbotta now!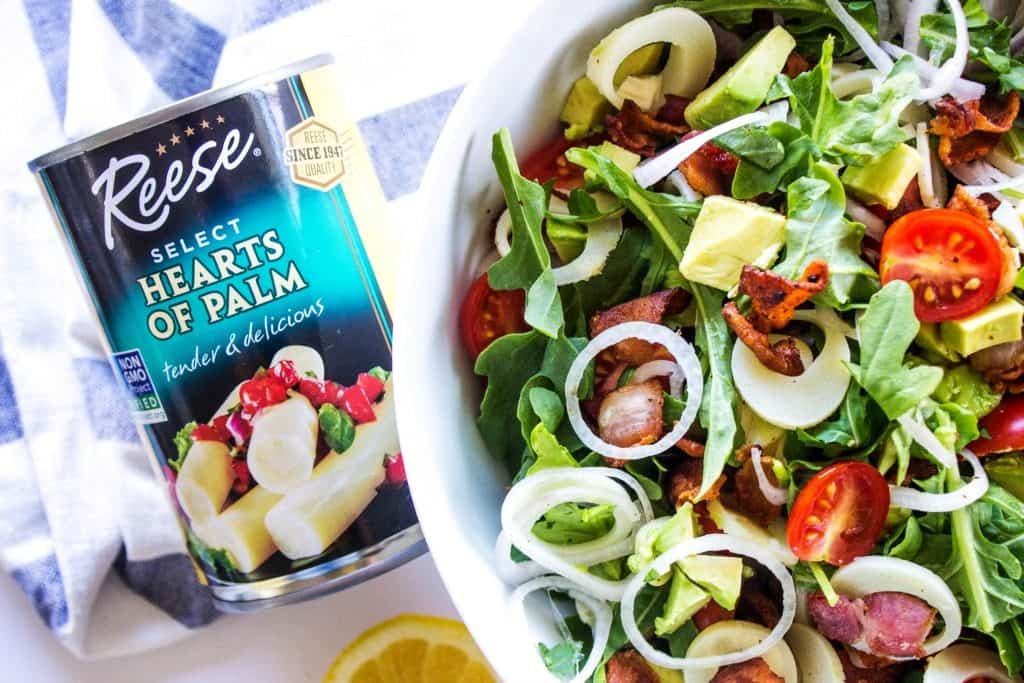 While the summer is quickly dying out, that doesn't mean that the get-togethers and parties needs to end – especially with school starting and football season around the corner. There will still be plenty of reasons to make dishes that bring people together. And just because the cold weather is getting nearer, it doesn't mean I will stop eating my greens and fresh salads like this ARUGULA AND HEARTS OF PALM SALAD. Enjoy friends! XOXO San
Looking for other ways to prepare hearts of palm? Check out these mouthwatering recipes: Tomato & Hearts of Palm Salad, Lemony Shrimp Salad and Beet Salad with Blue Cheese and Heart of Palm.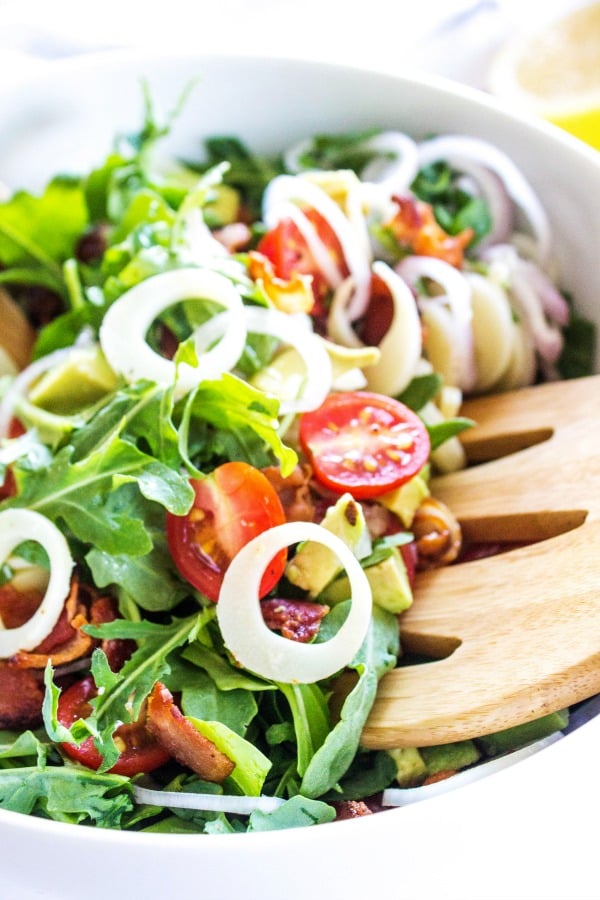 Don't forget to pin this ARUGULA AND HEARTS OF PALM SALAD to your favorite Pinterest board for later.

ARUGULA AND HEARTS OF PALM SALAD
Ingredients
1 cup yellow cherry tomatoes, halved
1/2 lb bacon cooked and coarsely chopped
1 - 14-ounce cans hearts of palm, drained and thinly sliced
1 avocado, cut into 1/2-inch pieces
5 ounces coarsely chopped arugula
1/2 finely sliced shallots, about 3 small shallots

Lemon Garlic Dressing

1/3 cup lemon juice
2 tablespoon garlic oil
2 garlic cloves, finely diced
1 tablespoon olive oil
1 tablespoon diced shallots
1 tablespoon honey
Salt to taste
Directions
In a medium bowl, toss the halved cherry tomatoes with the shallots, add in hearts of palm, avocado, bacon and chopped arugula.
Make the dressing by whisking together all of the ingredients in a small mason jar. Drizzle over the salad, toss gently and serve immediately.
https://www.dashofsanity.com/arugula-and-hearts-of-palm-salad/
This is a sponsored post written by me on behalf of Reese Hearts of Palm.
Save