Amazing Soft Sugar Cookies are literally the best sugar cookie I have ever had…homemade that is.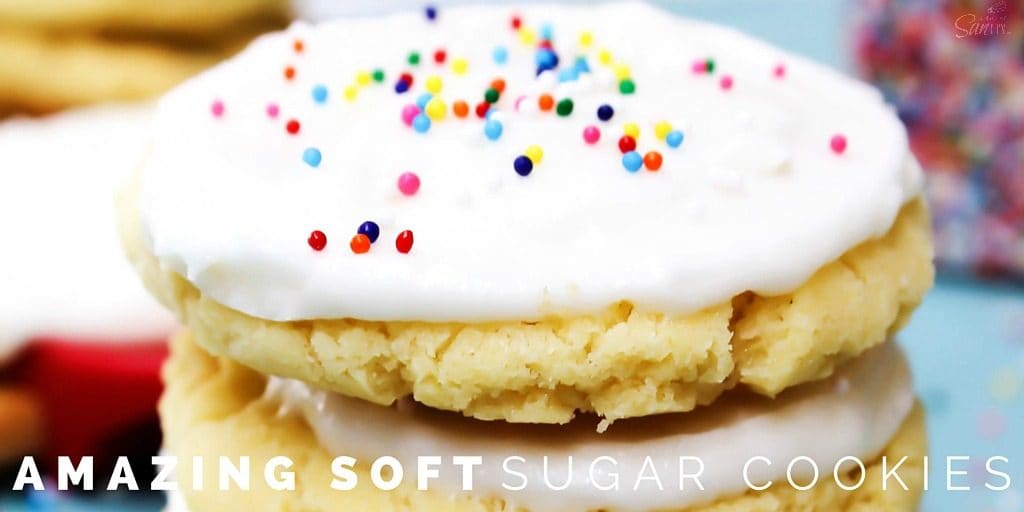 My family and I love the sugar cookies at a local cookie shop in town called Eileen's Cookies. We loved these cookies for two reasons, one because they are soft and two, they use almond extract in their recipe.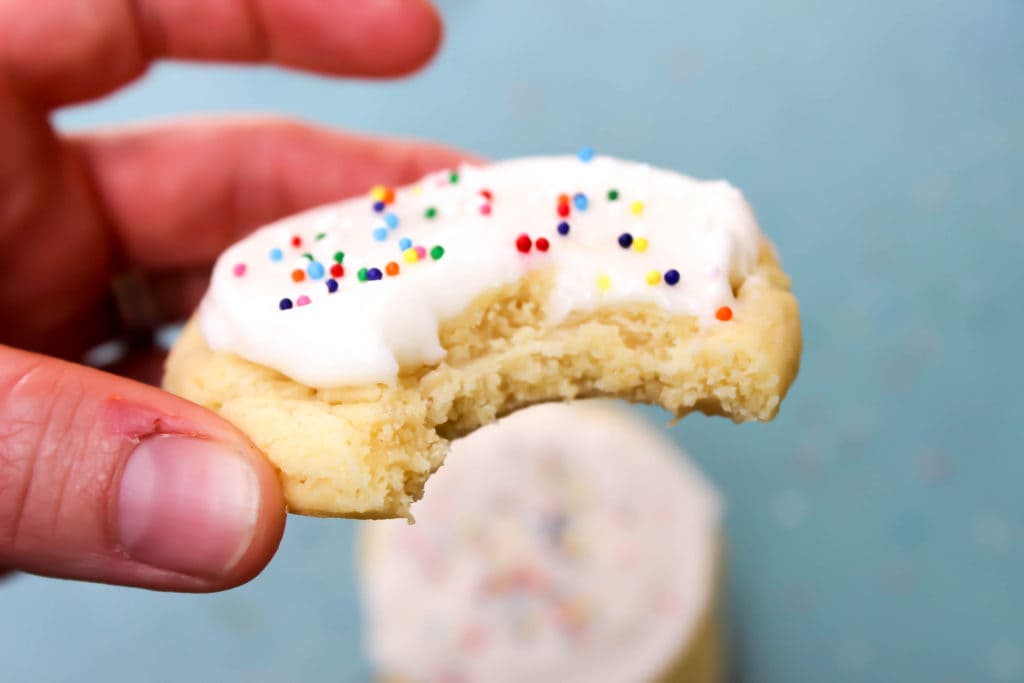 Here is the only problem, to get a cookie you are looking at $3.00 and well with 7 of us that gets pricey. They do have smaller ones now and you can buy them cheaper, but I found making them myself was better and less expensive.  I will say an added bonus to finding this recipe was that they are my husband's favorite, like he would eat the entire batch if I would let him. I love making these for him on days that he "needs" them….we all have those kinda days right? And this dough friends…addicting!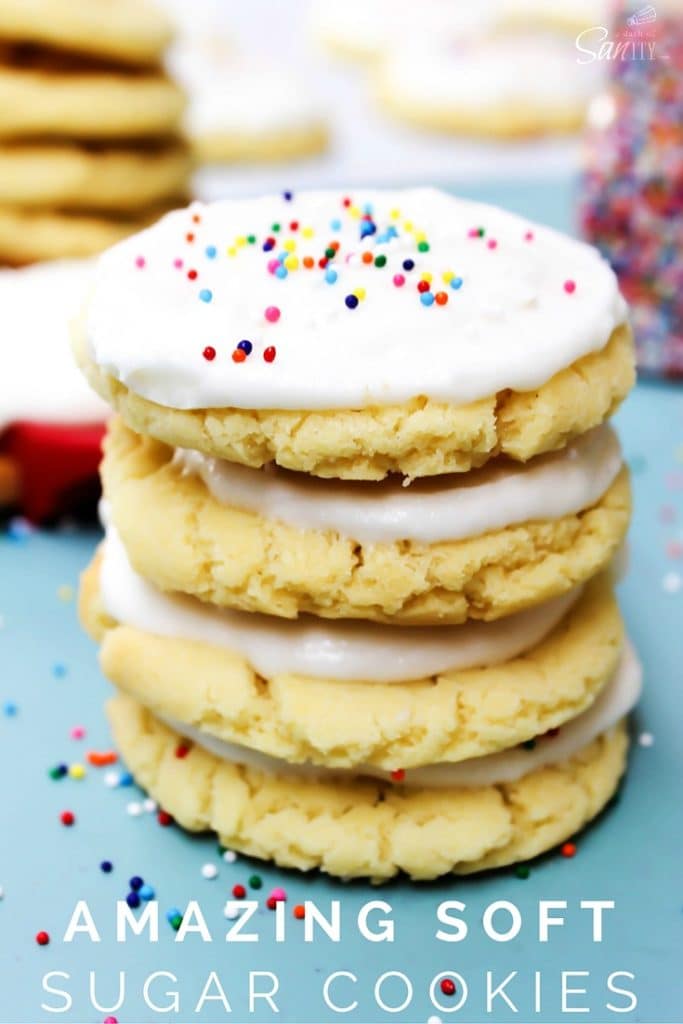 You're gonna love this cookie! Trust me! Beware this dough is addictive and if you are not careful, you will not even make it to placing them in the oven.
Enjoy this recipe from our cookie monster family!
XOXO San
Soft baked frosted sugar cookie, this isn't your average "cookie-cutter" cookie.
Ingredients
Sugar Cookies

1 1/4 cups white sugar
1 cup butter
3 egg yolks
1 teaspoon almond extract or clear vanilla
2 1/2 cups all-purpose flour
1 teaspoon baking soda
1/2 teaspoon cream of tartar

Frosting

Recipe makes 3 cups
4 cups confectioners' sugar
1/2 cup butter, room temp
5 tablespoons milk
1 teaspoon almond extract or clear vanilla extract
Directions
Sugar Cookies
Preheat oven to 350 degrees F (180 degrees C). Lightly grease 2 cookie sheets.
Cream together sugar and butter. Beat in egg yolks and almond or vanilla extract.
Add flour, baking soda, and cream of tartar. Stir. (Note: dough will be firm, not like your normal cookie dough. Don't worry it is supposed to be this way.)
Form dough into walnut size balls and place 2 inches apart on cookie sheet. Don't flatten. Bake 10 to 11 minutes, until tops are cracked and just turning color.
Frosting
In a large bowl, cream together the confectioners' sugar and butter until smooth. Gradually mix in the milk and almond or vanilla with an electric mixer until smooth and stiff, about 5 minutes. Color with food coloring if desired.
https://www.dashofsanity.com/amazing-soft-sugar-cookie/
Adapted from All Recipes
Save